My fifth-grade son came downstairs one night and asked me, "Dad, why do you work so late?" I explain that I can't always finish my work when he is in school. He responds "Dad, at this rate, I'll graduate before you!", which made me begin to think about how I can be more strategic in allocating my time.
Between going to the gym, getting the kids ready for school, conference calls, meetings, and more, it can be difficult to find time to do everything. As leaders in business, how we work influences how others in our companies do, so it's important to be thoughtful in this area.
As a multifaceted broker involved in commercial, investment, development, and residential real estate, I've had the opportunity to work with some of the "who's who" in sports, entertainment, and business. They all have the ability to delegate, which I find synonymous with outsourcing for a successful business professional. Although it can seem difficult, it doesn't mean letting go of control.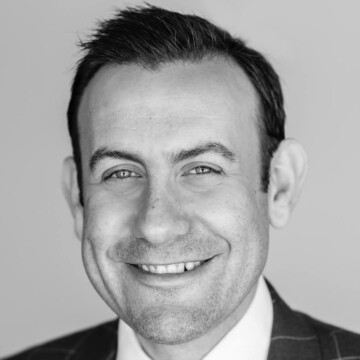 One of my clients is the CEO of a company in the lumber industry who knows every aspect of his core business from his binding machines all the way down to his trucks, how many trees are coming in, and more. Outside of his core business, he outsources everything from marketing to real estate services because doing so allows him to grow his business. For instance, when he needs more office or industrial space, he calls his real estate broker to immediately begin searching. He knows that if he tried to learn the market and conduct the search by himself, he would hurt his business by taking time away from doing what he does best. Outsourcing saves him time and allows him to maintain focus on what is most important to him.
Cost savings are a huge factor in business. For example, I know enough about computers to be dangerous (mainly to myself), but I still outsource my IT needs. The cost savings of not having an IT person on staff are tremendous, especially considering that during all of last year, my team used IT services on maybe three occasions (which were all my fault). This type of cost control translates to reduced risk on your liabilities.
When you properly outsource, you get the top talent in the business instead of trying to learn everything yourself. For example, people looking to sell or purchase a home might spend time searching Zillow, estimating the value of their home, or trying to figure out why Joe's house sold for $300 a foot and Mary's only sold for $250. Instead, outsourcing allows you to get someone with the tools to give you precise and accurate values. Someone who knows the benefit of rift-cut wood over quarter sawn (yes, folks, not all cuts of wood were created equal). A connoisseur, so to speak, of real estate that knows about construction, values, styles, and other variables. An expert that will help you sleep at night, resting assured that you made the right decision.
Sun Tzu, the famous Chinese strategist, said, "speed is the essence of war." Outsourcing gives you the ultimate speed for any project. There are certain sectors of my physician client base that chase each other in location competition. Ironically, my bar and restaurant clients are the same. If a doctor opens a new office in the Design District, you can be sure that 15 other physicians will be searching for space at or near that location the next day. Speed to site selection to find the next hot area or site, is essential. I worked with one of the first developers in the Bishop Arts District, and because of the tools and research we had at our disposal, we found that Bishop Arts checked all the boxes for his next development. The developer took a chance on our advice and won big. Being one of the first to each market is a huge advantage, and when you outsource to the professionals that have the right tools at their disposal, achieving this becomes realistic.
My grandpa used to tell me, "Those who sleep don't catch any fish." Looking back, I realized I should have outsourced my fishing reel. Many aspects of our business can give us a time-zone advantage by outsourcing. Everything from architecture to accounting can be outsourced to a different time zone. When most of your competitors are finished for the day, your business keeps chugging along.
From IT, legal, architecture, copywriting, accounting, delivery, and more, almost every aspect of business can be outsourced, so it's up to us to decide where our time is best spent. Do we utilize our assets to build something up within the company, or can we take advantage of a third-party resource? Each business is different, and we each should do what allows us to focus on our core competencies. All of that considered, I probably should have outsourced this article!
Get the D CEO Real Estate Newsletter
Get weekly updates on breaking commercial real estate news and relevant industry reports.