The year started with as much opportunity as volatility in the commercial real estate market. Now, the construction industry is going into the second half of the game with volatility staring us down, ready to play.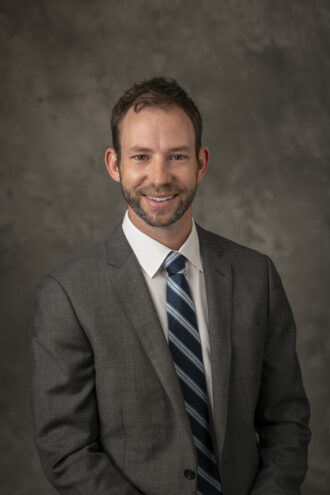 As contractors think through how to succeed in DFW's hot construction market, the classic "offense wins games, defense wins championships" strategy becomes an attractive, throwback idea. It might also offer a glimpse into the future.
While quite the opposite from championship-style play, the most fun-yet-incredibly-boring game I've ever witnessed was Auburn's 2008 3-2 win against Mississippi State. In football. Both teams were terrible on offense, with no ability to move the ball and an array of penalties and fumbles. It was all defense that won the game (War Eagle).
Any good businessperson knows you must play both sides of the ball. Vision setting, emotional intelligence training, and strategy sessions are for naught if they aren't properly balanced with processes, fundamentals, and operational prowess. It seems we are at the point of our economic cycle when those processes will get their primetime slot on the field.
This year's playbook has several variables to consider as local construction firms evaluate how to play better defense during these volatile times:
Attracting and retaining a talented workforce: There aren't enough skilled construction workers entering the workforce to keep up with current demand. Construction spending continues to outperform construction employment, at least for now. Even if a recession is imminent or the market softens, most contractors will continue playing catch up to source quality talent. While advances in prefabrication and construction innovation continue to be part of the conversation, as a whole our industry can be as slow to change as a Pac-12 team finding a good defense.
Market sector diversity: DFW offers something most cities don't have: a tremendous diversity of construction market sectors. Inflation seems to be testing the upper limits of office and commercial projects. Relocations and a hot real estate market point toward continued growth in the multifamily market sector. Healthcare, life sciences, education, and data centers appear to be holding steady and are likely able to absorb some impact from market volatility.
Maintaining schedules by maneuvering through supply chain constraints: Supply chain issues are the gift that keeps giving in today's construction market. Whether it's a shortage of cement or a year lead time for a generator, all project materials must be identified and tagged prior to starting to help the project complete in regulation time.
Understanding cost and escalation: The construction market has always been a lagging indicator when it comes to cost. Current indices state that construction costs are still very much on the rise. The scouting report reveals numerous challenges, such as gas prices and commodities. Being able to accurately estimate and hold budgets in today's market is a dual-threat scenario that contractors seek to roster.
A contractor's emphasis on the basic blocking-and-tackling of their industry may not be the flashiest new formation, but it's a way to ensure as much stability as possible during volatile market conditions. It'll also set businesses up to play better offense once market conditions settle. There's a football coach somewhere in Alabama who likes to talk about "The Process." While he's not overly nice, fun to play against or tall, the man has figured out his way, and it's proven successful. Find your process, trust in it and let the market volatility try its best against the five-star recruits on your defense.
Brasfield & Gorrie Regional Vice President Jason Weeks leads the general contractor's Dallas office and is the chairman of the board of TEXO, The Construction Association.
Get the D CEO Real Estate Newsletter
Get weekly updates on breaking commercial real estate news and relevant industry reports.