The North Texas region has lost a development icon. Chris Bright, the visionary leader behind the Castle Hills neighborhood in Lewisville, passed away on July 11.
"It is with immense sadness that we announce the passing of Chris Bright, CEO of Bright Realty," a statement from his company read. "A Dallas native, Chris was the driving force behind the residential and commercial development of the Castle Hills community. He leaves behind two children, three grandchildren, and the Bright Realty/Bright Industries family of employees, who are all mourning this tremendous loss. Our thoughts are with all of them at this time."
Chris and his late brother Clay ran Bright Realty, founded by their father, H.R. "Bum" Bright, a former owner of the Dallas Cowboys. The land that is now known as Castle Hills was first purchased in 1952 as a family ranch. Plans for the project began in 1982, and the first residents moved into the community in 1998.
Today, Castle Hills has grown to more than 4,500 single-family homes, six multifamily communities encompassing 2,000 units, a condominium development, and a rental home community as well of thousands of square feet of office, retail, and entertainment space.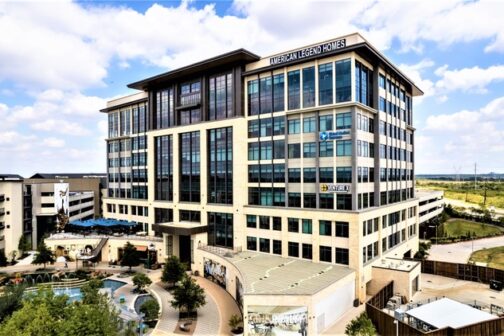 "Chris's vision and partnership with the city of Lewisville was ahead of its time," said Lewisville's Mayor T.J. Gilmore. "The collaboration has built a destination, not just a development, that will impact Lewisville and southern Denton County for many years to come."
A committed philanthropist, Bright announced earlier this year a record-setting $7.5 million donation to Children's Health Plano in memory of his brother, Clay, who had passed away from cancer in 2020. The facility named its new emergency department in Bright's honor. His longtime philanthropic leadership led him to be named a finalist in the Corporate Leadership Excellence of D CEO's 2022 Nonprofit & Corporate Citizenship Awards.
Bright Industries has a long history of philanthropic support in the community, beginning in 1999 with a $3 million donation to Children's Health, which named the Bright Building across from Children's Health Dallas in the family's honor.
A dedicated family man, Chris shared in a 2019 interview with D CEO: "The most influential person in my life was my father, Bum (H.R.) Bright. He taught my brother and me nearly everything we know about business along with the importance of ethics and giving back to the community." (You can read the full interview with Bright here.)
The services for Bright will be held on Weds., July 20, at Sparkman/Hillcrest Funeral Home & Memorial Park.
Get the D CEO Real Estate Newsletter
Get weekly updates on breaking commercial real estate news and relevant industry reports.
Author
Brandon J. Call is the former executive editor for D CEO magazine. An award-winning business and data journalist, Call previously…