JLL Managing Director Torrey Littlejohn, who has been with the group since 2005 and was part of some big-name office deals in 2021, considers herself more of a real estate advisor than a broker. She brings considerable experience in strategy and analytics to JLL, stemming from her tenure in corporate finance at American Airlines.
In 2021, Littlejohn was the No. 2 producer in JLL's Dallas office with big projects including representing At Home Group in its 260,000-square-foot build-to-suit in Coppell. As a result, she was honored as Broker of the Year in D CEO's Commercial Real Estate Awards 2022.
In her extended Dallas 500 Q&A, Littlejohn talks about everything from operating a forklift to how Dallas firms can retain talent.
Education: Southern Methodist University (MBA), The University of North Carolina at Chapel Hill (BBA)
Birthplace: "St. Louis, Missouri"
First Job: "My first job was steaming clothes for a clothing store. After school I'd walk to the store and steam clothes in their storage room. Of course, I'd always go home with horrible hair. I originally got the job so that I could buy something I really wanted, so it taught me that if you really want something you can always get it through hard work and a little sweat equity—literally!"
Best Advice: "I've always been told  to never let anyone outwork you. If your competitor is smarter, more talented, or experienced, it just means you need to work three times as hard to overcompensate. I've come across people throughout my career who have had more connections or experience than me, but I've always found that as long as I put in more work than them, everything else will come into play with time. Hard work has a compound effect."
Dinner Party: "I'd love to sit down with the DISD Superintendent and the Dallas Chief of Police. I think education and crime are two issues people are extremely interested in today and in the future. As the metroplex continues to grow it's important to understand how these leaders are planning for the future and how we can help them as a community achieve these goals. Great schools and safe neighborhoods will contribute to Dallas' continued growth."
Destination of Choice: "My family just returned from a week in the Bahamas and it's our new favorite destination – beautiful people, great food, clear water, and easy to get to."
Nonprofit Cause: "I am passionate about any organization that provides access, opportunity and education to all. I currently sit on the board of the Dallas Metropolitan YMCA and love supporting the local programs that provide youth development, healthy living and social responsibility. I also recently finished a three-year term on the board of Step Up Dallas, an organization that helps propel girls in under-resourced communities by providing mentorship and programming that empower them to become confident, college bound, and career-focused. Additionally, I am a huge supporter of (and former advisory board member) UNCF, a nonprofit dedicated to supporting minority students get to and through college."
Gift Giving: "I'd purchase my mother a second home across the street from me. With COVID-19, we lost a year and a half of time together and it's made me realize how truly valuable time is. I cherish her interactions with the kids and what she pours into them, and it reminds me a lot of what she also poured into me growing up. Life is incredibly busy, and it's great to have people you love close by to support. We are 20 minutes away from my in laws; having my mother close by would be great, too."
Hobby/Passion: "I love to travel. My first job out of college was working at the headquarters of an airline. This job was perfect for me because I worked hard Monday through Friday and fulfilled my passion traveling the world on the weekends."
Local Fare: "Shinsei—I love the Dragon Lady roll."
Toughest Challenge: "The toughest business challenge for me has been helping companies make incredibly hard decisions. Real estate is normally the second largest expense for a company. When the economy is not doing well, companies have to make extremely hard decisions that ultimately impact real estate and jobs. These decisions are often painful and can impact multiple lives. The good news is in Dallas we've seen the opposite of this for the past decade. The growth has really been amazing and we're proud to continue supporting businesses as they expand."
Fun Fact: "I can operate a pallet jack and a forklift."
Dream Car: "I'm still waiting on the flying car from the Jetsons."
Proud Moment: "Through the last year, our success has been rooted in staying up to speed on the changing dynamics of the workplace. More companies and employees are trying to incorporate successful work from home strategies. It's our job to keep clients abreast of recent trends, successes and failures, but there is no crystal ball. There is tremendous amounts of information to consume and digest on a daily basis as the 'back to work' situation is fluid as employees reenter the workplace. We remain dedicated to consuming this information constantly, pivoting strategies and sharing information with each other and clients."
A Better DFW: "I would love a larger live music scene in Dallas."
Under the Radar CRE Story: "As more companies move to Texas, we are seeing heavy competition for employee talent. Real estate is a critical consideration and differentiator when attracting and retaining talent. As the population continues to grow and businesses offer unique amenities and flexible work from home policies, employees now have more options than ever. Labor cost is the number one expense for companies, with real estate being the second, and we are seeing companies transition to depending more on real estate being tied to overall labor costs and recruiting top talent."
Walk-up Song: "It depends on the day. 'I Gotta Feeling' by the Black Eyed Peas or 'Stronger' by Kelly Clarkson, and sometimes anything by Lizzo can get me ready for a challenge."
Biggest Risk: "Accepting a 100 percent commission compensation structure. This was taking a huge risk on me. I am happy I did."
Bucket List: "I'd really like to visit Iceland."
Future Forecast: "I am very excited to see what my two children accomplish in the future. I have a fourteen-year-old daughter and nine-year-old son who have completely different personalities, interests, and ambitions. I look forward to taking advantage of all the resources in the Dallas community to feed their hunger and support their growth."
Get the D CEO Real Estate Newsletter
Get weekly updates on breaking commercial real estate news and relevant industry reports.
Author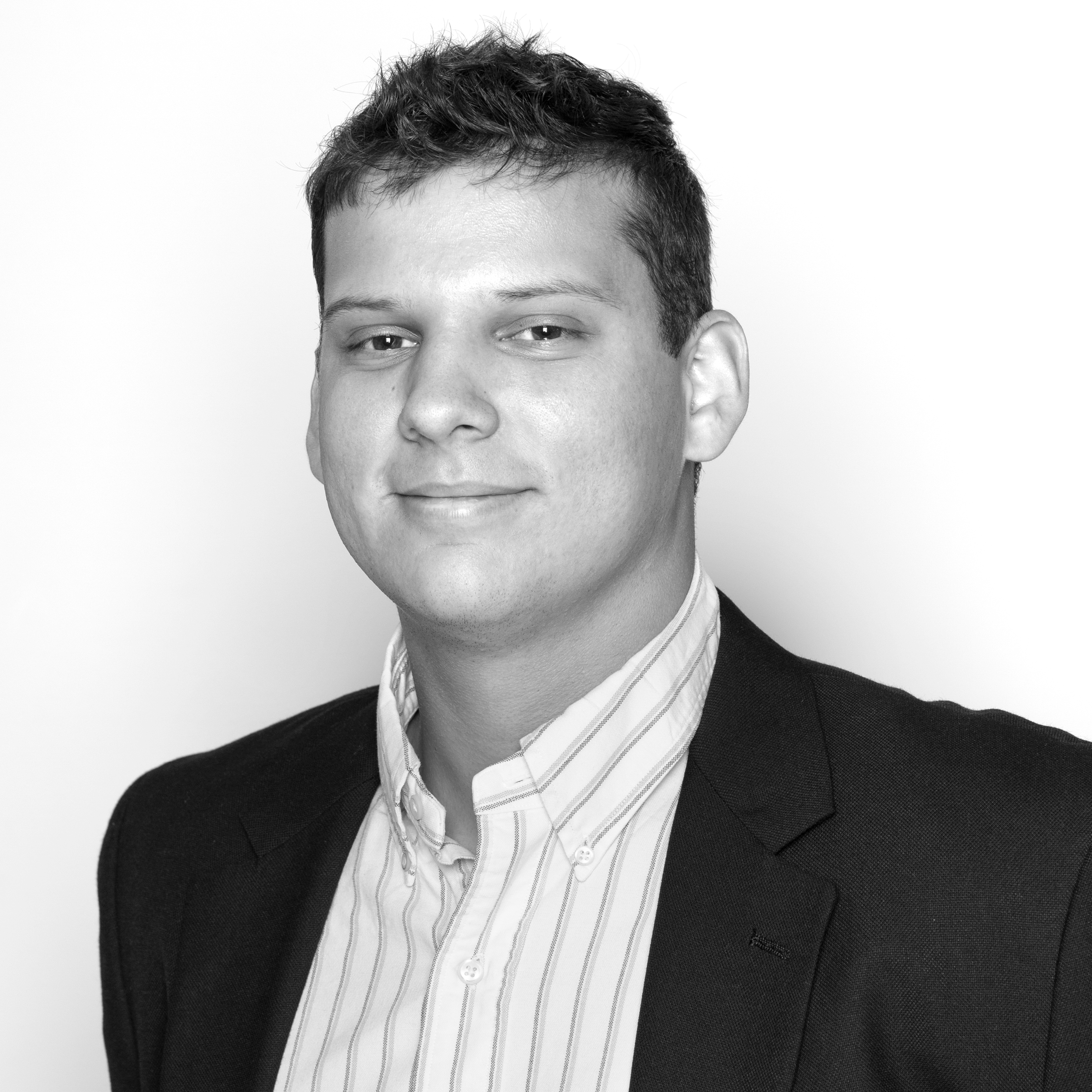 Ben Swanger is the managing editor for D CEO, the business title for D Magazine. Ben manages the Dallas 500, monthly…