Industrial Outdoor Storage (IOS) – the "ugly duckling" of commercial real estate – is having a major moment. IOS lots typically used for storage facilities to support businesses ranging from logistics to e-commerce have reached peak demand, and IOS is now estimated to be a $200-billion asset class on the cusp of going predominantly institutional.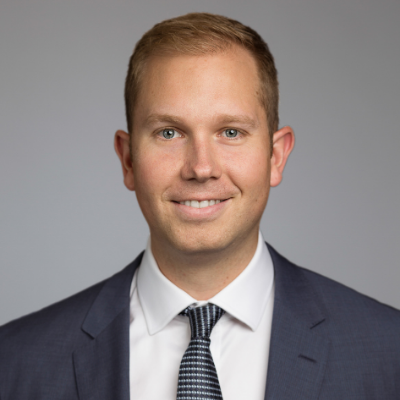 IOS, which also includes Industrial Service Facilities, moves away from the traditional warehouse space to store stable items like vehicles, equipment, containers, and other materials. IOS can be laydown yards for truck/trailer parking, maintenance facilities or traditional truck terminals so long as the property has a low building-to-land coverage ratio (typically less than 20%). So why are institutional investors, like J.P. Morgan, and pension funds, like Ventura County Employees' Retirement Association, committing substantial capital to the space?
Here are three reasons IOS is in high demand:
High barrier to entry – IOS properties present limited taxable value, development leads to limited job creation, and in some cases, IOS properties feature unsightly outside storage without adequate screening. These limitations mean that existing IOS properties are coveted because new developments are highly regulated as cities typically do not find them appealing.
New developments are difficult to kick-off due to headwinds from cities and current zoning status, construction costs, and rising costs of raw industrial land.
Lastly, increased demand from the transportation, logistics and construction industries has constrained supply, boosting the prospects of an accelerated rent growth environment.
That is where the DFW market comes into play for prospective tenants and investors. Average IOS rent in DFW ranges between $3,500 per acre per month to $6,500 per acre per month. That rate is highly desirable compared to IOS rent rates in coastal markets, which can range between $30K-$60K per acre per month.
The DFW IOS market has seen a lot of traction in recent months on both the institutional investor and corporate user sides. Most recently, Zenith IOS and J.P. Morgan announced a $700 million IOS joint venture, closing on several properties across Dallas in February. Other recent IOS investors include Bay Street Capital, Triten Real Estate Partners, Alterra Property Group, and Hampton Partners. Users such as CarMax, TuSimple, The Hub Group, and Aurora Innovation have all recently leased DFW IOS space.
Owner-occupiers of these properties should consider their options as demand for this product type approaches all-time highs in the DFW market. Similarly, traditional investors in industrial real estate should strongly consider this asset class when looking for higher returns, simpler management, and significant rent growth opportunities.
---
David Eseke is an executive director within Cushman & Wakefield's industrial tenant representation group.
Get the D CEO Real Estate Newsletter
Get weekly updates on breaking commercial real estate news and relevant industry reports.