With the passing of the Bipartisan Infrastructure Law (BIL) in November 2021, the pressure is on state and local government agencies along with their partners across the U.S. to not only determine the relevant funding opportunities out of more than 350 distinct programs across more than a dozen federal departments and agencies, but to successfully apply for these federal infrastructure dollars.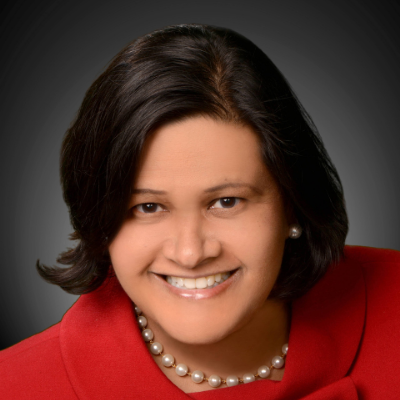 In addition to federal funding available through the BIL, we've seen the timely and exciting Dallas City Council approval of a resolution allowing for use of the Brimer Bill. With voter approval in November, Dallas will initiate a new hotel occupancy tax at a rate of 2%. The funding from the new hotel occupancy tax rate will serve as a major source of funding for the transformational expansion of the Kay Baily Hutchison Convention Center and Fair Park facilities improvements including the Automotive Building, the Centennial Building, the Band Shell, the Music Hall, the Cotton Bowl and the Coliseum and related infrastructure.
Not only that, but the Convention Center and Fair Park lie at the nexus of the city where various long-term social and climate goals can be realized. The Convention Center as proposed would literally bridge the divide across I-30 and connect Southern Dallas. Fair Park improvements deliver on long delayed investment into an under-resourced community, creating an opportunity for Dallas to lead the way on a sustainable, carbon neutral approach to urban redevelopment of a historic site.
One of the new competitive grant programs, Strengthening Mobility and Revolutionizing Transportation (SMART), is a $500 million grant program designed to support demonstration projects focused on advanced smart city or community technologies and systems in a variety of communities to improve transportation efficiency and safety. A SMART grant may be used for projects that demonstrate advancements in at least one of the following areas: Automated Transportation, Connected Vehicles, Intelligent, Sensor-Based Infrastructure, Systems Integration, Commerce Delivery and Logistics, Innovative Aviation Technology, Smart Grid and Smart Traffic Signals.
The North Central Texas Council of Governments is actively looking for projects to submit as early as the third quarter of 2022, so communities in North Texas must begin identifying projects to submit under this program. Our local AECOM teams are advising state and local agencies in our region to help understand how the BIL creates opportunities to stretch existing resources and limit raising fees by utilizing enhanced formula funding, securing discretionary grant funds, and partnering with other regions to include their projects in larger regional initiatives that may advance under the BIL. We recently announced a first-of-its-kind digital tool, the FundNavigator which combines artificial intelligence, geospatial analytics, capital planning and stakeholder engagement with our comprehensive understanding of the federal grants process. Our technical experts are using this cloud-based solution with clients to not only provide expert guidance but to navigate the funding ecosystem, and fully conceptualize their grant and program management, capital planning, electrification assessment modeling and compliance reporting.
AECOM is at the forefront of working with agencies across Texas on projects related to Cellular Vehicle-to-Everything (CV2X) Connectivity, Emerging Technology Infrastructure, an Integrated Data Environment & Analytics and Emerging Technology Pilot Projects. AECOM recently helped the City of Richardson design a pilot project which will include infrastructure upgrades to supplement autonomous vehicles (AV) with critical data, including location information for vulnerable road users (VRU) and traffic signal status, using CV2X communication. The project will provide valuable insights to the connected AV industry for bandwidth needs and help with the standardization of the CV2X communication, as well as deliver mobility services for underserved communities.
Our local teams are also helping agencies prepare to submit competitive grant applications, including with Dallas Area Rapid Transit (DART) and five other transit agencies to develop EV Transition plans. The EVP plan will help position DART to submit for the No or Low Emissions Grant and the Bus/Bus Facilitates Grant programs at the same time. In addition, this funding will help DART advance both zero-emission and automation efforts as the agency incorporates the purchase of both electric and automated buses and associated infrastructure.
With the growth in the region and the availability of timely new funding opportunities, we must work together and act now to advance infrastructure in North Texas in a sustainable and future-focused way.
Dev Rastogi is a vice president and Dallas Executive at AECOM.
Get the D CEO Real Estate Newsletter
Get weekly updates on breaking commercial real estate news and relevant industry reports.
Author