Named Chairman and CEO of GFF Architects in 2020, Evan Beattie has been an avid zoning change maker in Dallas where land-use regulations are often not aligned with best practices in walkable urban design and quality placemaking. His passions lie with sustainable design, smart growth, and new urbanist principles.
In his career, Beattie has managed residential, retail, and mixed-use projects through design and construction phases, as well as planning for large-scale placemaking projects with retail, restaurant, office and institutional components.
In his extended 2022 Dallas 500 Q&A, Beattie talks about how autonomous vehicles will impact every industry, trends in the built environment, and more.
Education: The University of Texas at Austin (Bachelor of Architecture)
Birthplace: Atlanta, Georgia
First Job: "My first job was as a lifeguard and swim lesson teacher for the City of Tallahassee in Florida, where I grew up. I had a mix of phenomenal and terrible managers during my three years working a mix of part-time and full-time while in high school and college, and I learned a lot from both types. In my third year I had the opportunity to lead the entire team at one pool for a summer and the experience of leading at a relatively young age was extremely valuable. In addition, I learned the importance of wearing good sunscreen and remembering to reapply frequently!"
Best Advice: "I'm grateful for the many talented teachers, mentors and co-workers that I've had the opportunity to collaborate with throughout my career. The opportunity to learn from and watch how others do things, strategize on new approaches, and receive great constructive criticism have shaped my leadership style, approach to design and desire to always keep growing professionally and personally.
"It is difficult to distill all that I have learned from them down to one piece of advice, but if I can share just one lesson learned in my career, it would be to not be afraid to take chances and fail but be prepared to work extremely hard to overcome failures and challenges in your career when they arise. The easy successes in our careers are typically quickly forgotten, but the innovative ideas and hard work that overcome seemingly unconquerable challenges will long be remembered!"
Future Forecast: "I am really excited to see how our built environment is likely to change in the next decade as autonomous vehicles potentially reduce parking requirements, freeing up substantial amounts of land for infill development. The self-storage industry may be in trouble when families are able to go down to one car that shuttles them around the city on demand, freeing up garage space for storage or conversion to an added room, and many more people may be willing to make the leap and live car free if the cost of an Uber is cut in half when a driver is no longer required. We have also seen distracted driving cause traffic injuries and fatalities to increase over the course of the last decade, after a several decade trend down due to vehicle safety advances. Based on the unsafe driving I see on the road every day in Dallas, I think it will not be long before autonomous vehicles are the safer choice by far."
Dinner Party: "A dinner with Mark Cuban and Michael Sorrell of Paul Quinn College would be an incredible experience. Both have accomplished amazing things in their careers, while also giving back to civic causes and creating opportunities for others. There is nothing more fulfilling to me than helping others achieve their goals and I admire how much Mark and Michael have done to give back, growing talent and entrepreneurialism in our region."
Destinations of Choice: "As an architect, traveling is a great way to always keep learning about innovations and established ideas that stand the test of time in urban design. Thankfully, my wife shares my enthusiasm for urban and walkable cities. We love traveling to new places and rarely rent a car when we travel so we can experience by walking.
"I worked for the architecture firm KPF in Manhattan for eight months when I was in college and loved living in Manhattan not only for the great food, but also for the experiences that the density there makes possible. We go back to New York frequently to see friends and are always amazed by how the city continues to reinvent itself. Manhattan seems likely to become more pedestrian and bike friendly post-COVID and I'm excited to visit again soon and see all the spaces that were reclaimed from cars and streets to allow for more outdoor dining."
Built Environment Trend: "A direct result of the incredible job and population growth we are currently experiencing in Dallas is that there are plenty of design opportunities to go around for the talented firms that call Dallas home. At GFF we are prioritizing taking on projects that represent significant design challenges, that will be city shaping, and that incorporate features that will improve the quality of life for the communities in which they are located."
Nonprofit Cause: "I've been blessed to have the opportunity to get to know the team at Buckner International well through our work together on the Buckner Family Hope Center at Bachman Lake. The work their team does to help vulnerable children, families, and seniors transition from surviving to thriving is inspirational, and our team at GFF has been honored to have an opportunity to help them advance their mission through our design work."
Hobby/Passion: "I love playing golf when I have time and hope that my 5-year-old son falls in love with the game so we can play together as he grows up!"
Proud Moment: "We are proud that we were able to honor the job offers we made to new graduates in February of 2020 prior to the pandemic hitting, although we phased their ramp up to full-time employment over the second half of the year. We were also able to avoid layoffs and are excited to be growing in 2021 with several recent strategic hires of talented architects, interior designers, landscape architects and planners that will help us continue to meet the design needs of our clients.
"When changes are happening in the way we live, work, and play, creative design solutions become even more important, and we are well-positioned to help companies plan for the post-Covid future."
Local Fare: "We enjoy eating out and spreading the love around our neighborhood, but if I had to pick one current favorite restaurant and dish it would be Meso Maya's carne asada, and we are lucky to have a Meso Maya just a block away from our apartment in Uptown."
Fun Fact: "I experimented with taking Uber and Lyft to work every day for a month in 2019, supplemented with rental scooters and bikes to get to meetings close to our office in Uptown and Downtown. I love the idea of living without a car, but lugging around a car seat for my 3-year-old was the pinch point that prevented me from fully committing."
A Better DFW: "Dallas has transformed into a much more active and enjoyable city to live in since I moved here in 2003, thanks in large part to significant investments that have been made in our cultural institutions, parks, and trails. The Trinity Park Conservancy's recent hire of Tony Moore, who previously led The Gathering Place ("Tulsa's Riverfront Park"), and their announcement of an East Gateway Park at 505 Riverfront (where GFF is engaged on site planning and design for several adjacent commercial projects) will hopefully be the catalyst for making our Trinity River the signature park it has the potential to be, with trails connecting all the way west to Fort Worth."
Biggest Risk: "In hindsight, moving to Texas for college at The University of Texas without having the opportunity to visit the campus before orientation and having no family or support network in the state is likely the biggest risk I have ever taken! We did not have the resources for me to travel to visit the out-of-state colleges that I applied to, but I did a lot of research on Austin and their School of Architecture, and it felt like the best place for me. It turned out to be a great decision. An academic scholarship for in-state tuition helped make it an even easier decision!"
Bucket List: "We have long wanted to visit Australia, and one of my wife's best friends recently moved back to there after living in Dallas for several years, so we are really excited to plan a trip to see her and tour the country sometime in the next few years."
Get the D CEO Real Estate Newsletter
Get weekly updates on breaking commercial real estate news and relevant industry reports.
Author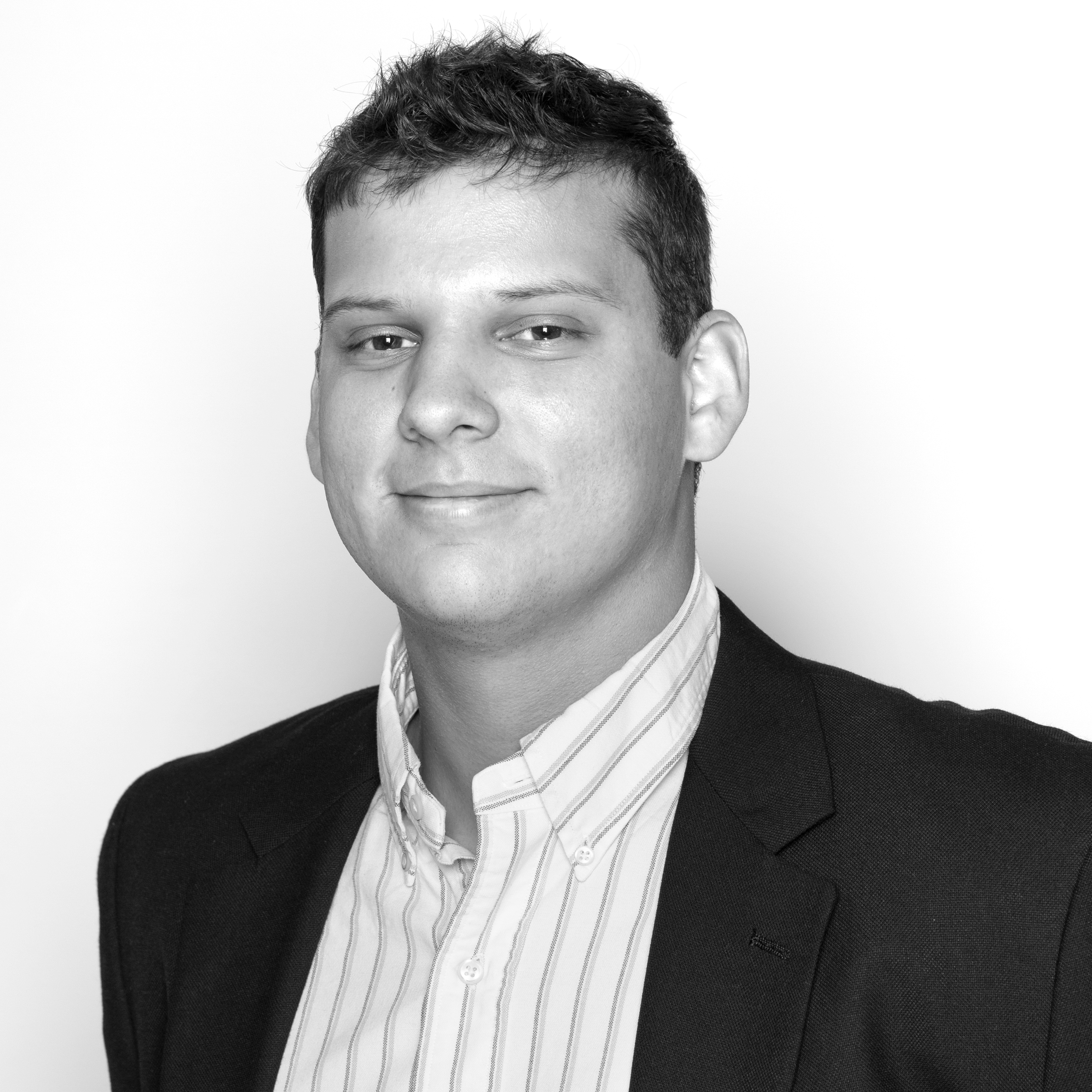 Ben Swanger is the managing editor for D CEO, the business title for D Magazine. Ben manages the Dallas 500, monthly…