The labor shortage in construction is nothing new, but the problems are only getting worse. While our industry is making great strides by evolving the delivery of work and incorporating new technologies, there is still a lot of room for improvement—and this becomes increasingly important if we hope to attract new talent and bright minds. So, today I want to talk about what's happening in our industry, and I especially want to highlight what one organization is doing to address these issues. Meloni Raney is the CEO of TEXO, a joint chapter of the two largest national construction associations, AGC (Associated General Contractors) and ABC (Associated Builders and Contractors), serving over 300 member companies and their 150,000 employees across Dallas Fort Worth and East Texas. In 1990, TEXO established a foundation to exclusively focus on workforce development for the construction industry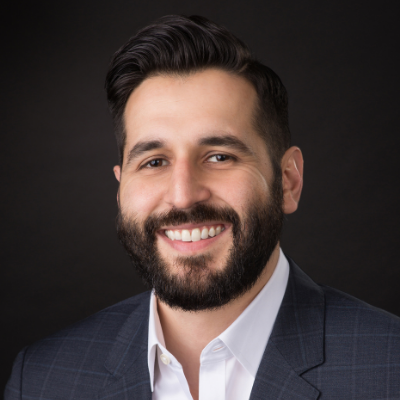 ZANDY: You talk to a lot of folks every day who are in my role. What are the hottest topics you're hearing right now from your members?
RANEY: There are two conversations I'll have five or 10 times a day, and those are the material supply chain issues and the labor shortage. Those are the two biggest topics that people in our industry are facing, and here's why this is so critical: there is no sign of Texas slowing down. We hear it all the time—the number of people who are moving here, the companies who are moving their headquarters here, the fact that we can't keep up with the demand for housing. We know that all of this means new work coming to our industry—but without the people to build things, we're constrained.
ZANDY: And developing a workforce of people to build things is part of TEXO's focus. Could you explain what the TEXO Foundation is doing and how it's affecting change?
RANEY: The TEXO Foundation is a 501(c)3 organization with its own board comprised of nine members— three general contractors, three specialty contractors, and three industry members—with full focus on creating solutions for the industry's labor shortage. The Foundation's work essentially starts with this question: how do we encourage the best and brightest students to pursue careers in construction? That used to mean centering our efforts on college students, but now we have expanded our reach to include high school students and the larger community.
ZANDY: What do the Foundation's outreach efforts look like for high schools?
RANEY: First, for a little background, in 2013 the Texas Legislature passed House Bill 5, which established the new Foundation High School Program as the default graduation program for all students entering high school. This essentially obligated eighth graders to choose a technical route or a college route as they entered high school. Once the legislature passed that into law, Texas high schools had to develop or re-energize their CTE—Career and Technical Education—programs. Our Foundation focuses on the high schools that have established CTE programs that offer a curriculum on construction, so we're currently in around 44 high schools across our service area and reach about 6,000 students.
Our outreach efforts in those schools are diverse. Some are broad—like participating on advisory boards and with career fairs—and some have much deeper and more hands-on concentrations. For example, the Dallas ISD's Wilmer-Hutchins High School is a designated P-TECH campus—or a Pathways in Technology Early College High School. Here, we support students who are working to achieve their Associate of Applied Science in Construction Technology degree through high school. This means that, when they graduate from the program, they have their high school diploma along with their associate degree.
ZANDY: Moving on to colleges and college students, how is the Foundation working in these areas?
RANEY: We support region five of the ASC—the Associated Schools of Construction (ASC), which is a professional association for the development and advancement of construction education. Region five is Texas, Louisiana, Arkansas, and Oklahoma, and there are 17 schools in that four-state region that have construction management programs. We support those programs in several different ways—providing presentations in classroom, helping students write their resumes, connecting them with TEXO members, and especially supporting the ASC's Region Five Student Competition. This is where teams from the region's 17 schools compete again each other by creatively solving real-world construction project problems in three divisions; Commercial, Design Build, and Heavy Civil.
ZANDY: Does the Foundation offer financial support for kids who plan to further their training or education?
RANEY: Absolutely—through our fundraising efforts, we raise around $90,000 each year, and we give most of that away through grants—to high schools and colleges for their construction programs—and as scholarships for college students. And I'm very excited to share that, beginning in 2022, we're going to offer scholarships for people who want to study the trades. So, if someone coming out of high school wants to become an electrician or a plumber, for example, we will help to pay for their training and assist them with getting an apprenticeship.
ZANDY: Helping people to find careers in the trades is key to solving some of these workforce problems—and I think there's a misconception that people who work in the trades don't get paid much but, in reality, they do well. I think many people don't realize how lucrative a career in the trades can be.
RANEY: This is true, and to help high school students to understand this we have a salary calculator tool we like to share, that illustrates what their long-term earning potential might be. We show them what the incomes of, for example, a lawyer and a welder look like, 20 years out, after factoring in the burden or impact of college loans. It can be eye-opening. But we have learned that our most important audience is oftentimes not the student, but their parents. They don't want their kids to go into construction because—right or wrong—we have a poor image, unfortunately. So, it's helping them to see the reality of our industry: this is what their child can earn, this is the kind of career path they can follow, these are the types of great benefits that a lot of construction companies provide, and so on. It's important that we help the parents understand that we offer worthy professions for their kids.
ZANDY: You mentioned our image. When it comes to the image of our industry, with respect to attracting new people, what do you think is something we're fighting against?
RANEY: I think one of our biggest hurdles is changing people's assumptions, or limited views, as to what "a job in construction" means. Most of the work we do is invisible, so the perception of construction is often only what people see as they drive past a construction site or watch people working on a roadway—moving dirt, bending rebar, pouring concrete. They don't see the management side of it, or the legal, financial, marketing, and technology sides—every other thing that goes into everything we do. If you think about who works in our companies, we touch everything.
I also think that the old way of leading in construction does not work today. That's an evolution that needs to occur; we have to have a higher level of leaders in our industry. So, raising the level of leadership in our industry is a huge focus of ours, and I think that companies are starting to realize that they have to train in leadership and professional skills—and that's at all levels, in all responsibility areas—if they want to engage and retain the top talent.
ZANDY: To close things off, what are other examples of things you're seeing some member firms do right, when it comes to engaging and retaining their top talent?
RANEY: I think companies are doing a better job finding people that culturally fit their firms—going through personality assessments and other kinds of initial assessments to help determine if the person is a good cultural fit, is a good fit for the proposed job, and is someone they want to invest resources into. I have also seen some companies get very creative with tailoring their benefits to what individuals want, need, or care about, and making them more flexible. And, finally, employers working on professional development initiatives, like giving more constructive feedback, creating career paths, and helping people fill gaps with additional training. I think that the younger people coming into our industry want to be invested in—and they're actually demanding to be invested in—so that's one of the ways that companies are trying to set themselves apart. These employees know that they're not just a number, they're not just a face. They want to work with people that actually care about them and their families and are willing to invest in them and their future. In this aspect, the next generation will help to evolve our firms into the kinds of places where people will want to come build their work-life, and that will also help to address some of the long-term workforce deficit issues we're trying to fix today.
Keyan Zandy is COO of Skiles Group.
Get the D CEO Real Estate Newsletter
Get weekly updates on breaking commercial real estate news and relevant industry reports.