In reviewing the commercial real estate reports that were most popular with readers last year, it's no surprise that most involved breaking news about deals. Even throughout the pandemic, North Texas remained one of the nation's top-performing markets, and stories about relocations, new developments, and first looks at projects certainly resonated.
But our coverage is also built on the access we have to leaders developing the projects, making the investments, and doing the deals. When we launched D CEO Real Estate more than 10 years ago (back then it was called Real Points), we invited some of the most respected leaders in the business to serve as contributing editors. Their on-the-ground insights and opinion pieces continue to be an exceptional differentiator.
Be watching for news soon on our exciting plans for 2022 under Brandon J. Call, who has returned to D CEO as executive editor and now leads our commercial real estate platform. (Former real estate editor Bianca R. Montes left to join JLL in early December.) Be sure to send your tips and story ideas to Brandon via email here.
Most-Read Stories of 2021
1. With a booming residential market, it's no surprise that a story about a new approach to affordable housing caught the interest of readers. Former First Look: Southeast Dallas' shipping Container Housing Project, Montes details a Merriman Anderson Architects project that repurposes 300-square-foot shipping containers into a collection of micro apartments.
2. Coming in second is another "First Look" story—this one on the $500 Million Omni PGA Frisco Resort. The Dallas-based hospitality company anticipates a huge halo effect from its new venue at the 600-acre PGA headquarters campus. Along with a photo and rendering gallery, this story by Kelsey J. Vanderschoot includes behind-the-scenes details on how the project came together.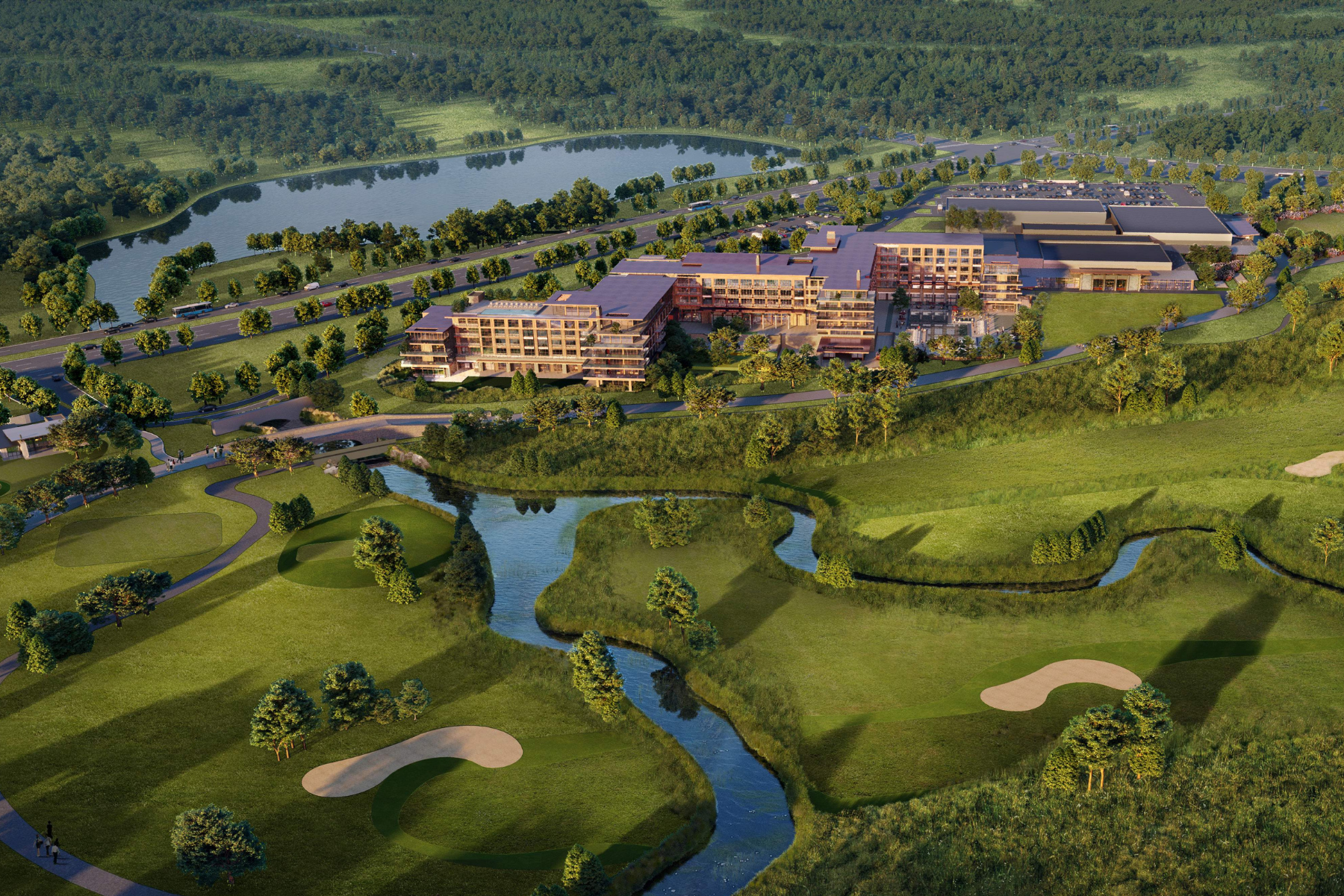 3. One of the founding bloggers at D CEO Real Estate is Don Powell, principal at BOKA Powell. His posts are always thought-provoking, and in 2021, he struck a nerve with an opinion piece about converting parking garages and cutting back on municipal requirements for them. (According to D's Matt Goodman, that soon may be happening in Dallas.)
4. Last summer, I had the pleasure of doing an on-stage interview with Bob Sulentic, the chief executive officer of CBRE, the world's largest commercial real estate firm. As recounted in this recap, he shared his thoughts on the various commercial real estate sectors, diversifying the industry, and strategies that have built CBRE's strong financial performance.
5. Another popular D CEO Real Estate contributing editor is Diane Butler, CEO of Butler Advisers and the co-founder and previous CEO and executive chair of Butler Burgher Group (BBG). At the start of 2021, she wrote about blank-check SPAC companies going midstream in commercial real estate. It's an exceptionally insightful, detailed report.
6. In my first job as a commercial real estate reporter, an editor told me that covering the beat was like being a gossip columnist; "it's your job to figure out what rumors are true," he said. That still rings true, as readers are always eager to get details on moves and transactions while they're still in the works. Last summer, we began hearing that the Dallas Petroleum Club was leaving Chase Tower and moving to Hunt Consolidated's headquarters on Akard Street. Montes reported on the deal, and five months later, Ben Swanger provided an update on details when it came to fruition.
7. One of our newest contributing editors has come on strong: Dev Rastogi, who was named Dallas executive at AECOM in early 2020. Her reports have focused on leading-edge solutions, especially in the areas of transportation, water, and energy. Readers were especially intrigued by an October post she wrote on innovation in subterranean development and the opportunities it can create.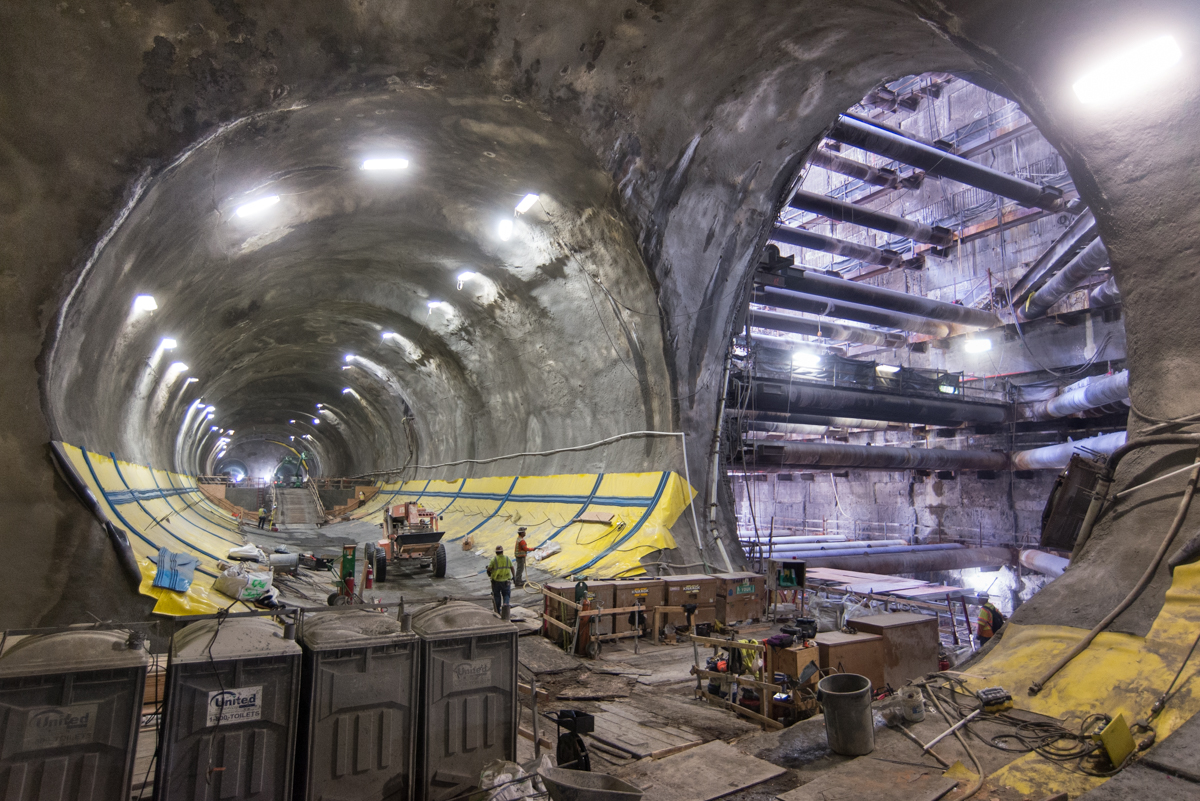 8. As a downtown resident, I've seen the profound impact of AT&T's decision to eschew other options and instead upgrade its existing headquarters in the core of downtown. What once was an overlooked area of the city is now bursting with activity. Montes talked with the team from Gensler about how they approached the challenge of creating a corporate space that focused on bringing in the public. It's a deep dive into a fascinating project that spans four city blocks.
9. DFW's commercial real estate industry is in transition, with a younger generation now working on some of the region's biggest projects and deals. To highlight some of these up-and-comers, we added a new category to D CEO's Commercial Real Estate Awards program last year. Our report on the seven finalists in the emerging leaders shared their thoughts on career strategies, how they aim to influence change, and what has them most excited about the future.
10. Our weekly Deal Ticker, which focuses on the latest new projects and transactions in various sectors and submarkets, is always popular with readers. Generating the most traffic in 2021 were posts that led with news about AECOM's headquarters move to Dallas from Los Angeles and Integrity Marketing Group's 100,000-square-foot lease at Fountain Place.
Get the D CEO Real Estate Newsletter
Get weekly updates on breaking commercial real estate news and relevant industry reports.
Author
Christine is the editor of D CEO magazine and its online platforms. She's a national award-winning business journalist who has…