It wasn't long ago that electric vehicles (EVs) were a novelty in the United States. It was rare to see one on the roads, and even rarer to see EV charging stations at office buildings and shopping centers. But growing concerns about climate change and a greater focus on reducing fossil fuel consumption have made EVs more attractive to drivers.
As more Americans trade filling up for plugging in, the need for EV charging stations is increasing significantly. It's important for companies across the metro to think about EV infrastructure, particularly the availability of charging stations, when they're evaluating their office and industrial space or considering their campuses.
Weaving EVs into America's Car Culture
Over the past decade, employers have made accessibility and mobility a priority to attract and retain employees. Many companies have chosen office space or build office campuses near mass transit to make commuting more affordable, convenient, and environmentally friendly for their employees.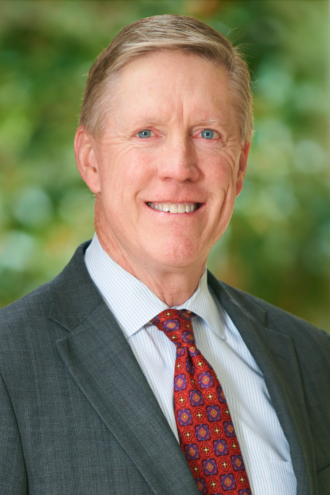 But the fact is, in the U.S., car culture dominates. Nine out of 10 households have access to a vehicle, and the majority have more than one vehicle.
Many people see EVs as one way to address climate change while also accommodating Americans' preference for car ownership. President Joseph Biden has stated he wants 40% to 50% of car sales to be EVs by 2030, while a number of countries, from Singapore to Sweden, have announced they'll ban sales of new combustion engine vehicles by 2030.
Unlike other countries, the U.S. has not reached the explosive growth stage that most new disruptive technologies experience. As of year-end 2020, nearly 1.8 million EVs were registered in the U.S., more than three times as many as in 2016, according to the International Energy Agency (IEA). The agency expects that number to boom over the next decade.
Texas has a huge stake in the success of EVs, with Tesla moving its headquarters to Austin and building a 5-million-square-foot Gigafactory in East Austin. The project has a price tag of $1 billion and will bring an estimated 5,000 jobs to the region.
Meanwhile, Rivian Automotive Inc., the EV company backed by Amazon and Ford, is considering Fort Worth for its second assembly plant. The automaker is fresh off a hugely successful $12 billion IPO in early November (shares soared 22% on the second day of trading to bring a market value of $100 billion). That assembly plant would bring 7,500 jobs to Fort Worth and $5 billion in investment.
Building Out an EV Charging Network
With Tesla and Rivian in our backyards, it's highly likely that Texans would embrace EVs. And it's worth pointing out that Americans aren't married to the idea of driving gas-fueled vehicles.
A recent survey by cars.com found that roughly 66% of drivers reported an increased desire to buy an EV. However, that same survey also found that respondents consider the lack of charging stations as one of the top impediments to owning an EV.
More EVs means we need more charging stations. President Biden's newly signed $1 trillion Infrastructure Investment and Jobs Act includes $7.5 billion for EVs, most of which will go toward increasing the availability of charging stations across the nation. Our president has pledged to build 500,000 stations nationwide.
IEA projects the number of EV charging stations to grow dramatically by the end of the decade, to between 800,000 and 1.7 million, depending on which public policies are adopted. Nationwide, the number of publicly available charging stations has more than tripled since 2015 to roughly 42,000 publicly accessible charging stations in the U.S. containing more than 102,000 individual outlets. (In comparison, there are an estimated 145,000 to 150,000 gasoline retailers.)
From "Nice-to-Have" to "Must-Have"
From office buildings to warehouses and shopping centers to hotels, every type of commercial property will need EV charging stations. Of course, residential properties – apartments and condos – will also require EV charging stations, even more so than commercial properties.
The overwhelming majority of facilities KDC has built over the past several years has included EV charging stations or the infrastructure necessary to install charging stations at a later date. We've installed nearly 40 charging stations at our projects plus infrastructure for another 45 stations.
As more and more EVs roll down our roads, properties without charging stations risk being deemed inconvenient and outdated. Those with charging stations will be more desirable to tenants and residents. Eventually, they'll be worth more to investors too, and if there's no EV infrastructure at a property at all, it will be less valuable.
EV charging should be part of every property's amenity package. Organizations need to keep this in mind when they're thinking about inking a new office or industrial lease or embarking on a build-to-suit project.
In the not-too-distant future, the absence of critical EV infrastructure and charging stations could make organizations seem less attractive to potential employees, cast doubt on their commitment to sustainability, and even damage their brand reputation.
Don Mills is executive vice president of design and construction for KDC.
D CEO Real Estate Newsletter
Get weekly updates on breaking commercial real estate news and relevant industry reports.