As 2021 has now come to a very fascinating and positive end, the North Central Texas land market has experienced significant influences modifying its prior accelerating four years of sales and absorption activity. To some surprise, the effects of COVID-19, an unstable political environment, rising inflation in Federal denial, Federal taxes, CRE threats, and significant increases in construction costs have not had a serious impact on land pricing and activity. Additionally, a profound market disruption in retail, entertainment, and hospitality has had an even lesser impact. In reviewing last year's report, only a few observations have changed to any great degree.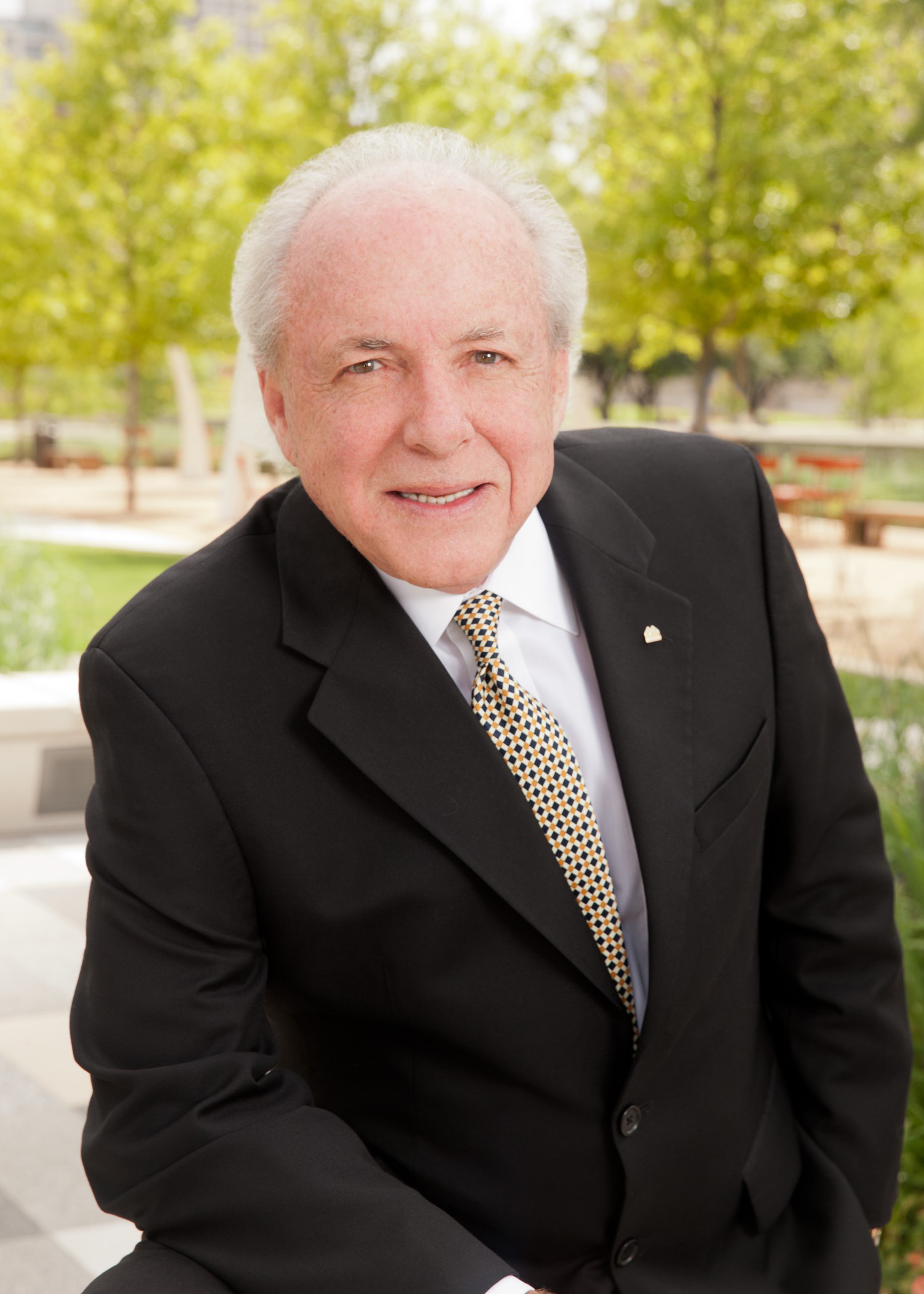 For many years, our Investments/Land Group, a division of Younger Partners, has produced a report designed to assist investors in reviewing the viability of acquiring for investment undeveloped land for medium and long-term positive returns. We are but one of many prognosticators, soothsayers if you wish, however, the vast number of years' experience possessed by our brokers seems to add some additional credibility to our observations, as does a strong corporate team of research specialists. Since our last report, 2020, was distributed, DFW has experienced continuing active growth in most commercial and residential product types and a very few distinct devaluations in others, if any. Total transaction volume has increased for both user and investment product for all residential and industrial uses and remained steady for office and retail uses. Absorption of residential land, developed, undeveloped (land without access to infrastructure permitting immediate use), and underutilized land has progressed at an ascending rate over 2020.
From Tim Jackson: "Anyone who believes exponential growth can go on forever is either a madman or an economist." Submarkets either overlooked or previously bypassed have seen significant activity based primarily on proximity and transportation access to core business centers or much lower land prices. The trend continues as increased, aggressive, new vertical development has left even fewer desirable infill sites remaining for the desired uses with much less desirable site uses seeking zoning changes. Recent infill development site purchases continue at record sales prices per square foot for industrial, office, all residential (SF, MF, and SF for rent), and well located, pure long-term investment sites.
Most peripheral sites are seeing steadily increasing activity with employers still competing for employees desiring a shorter commuting distance despite the COVID-19 flight to home office. "Work from home" continues to gain long-term increasing acceptance by both employees and employers. Older surrounding communities, historically undisturbed with DFW's growth, are seeing exponential interest since 2015. The significant momentum that Texas, and more specifically DFW, has gained in company relocations and the commensurate inbound employee increases has only gained steam. While few deny that extended periods of strong economic growth has proven vulnerable, actual project starts and announcements of pending projects have maintained their last five-year pace, arguably fueled by industrial and multifamily product. Based on the real estate industry's obvious resistance to all the negative recent issues, one has no reason to believe it will succumb to those presented in 2022.
The continuing low unemployment rate, although being significantly filled by extensive inbound migration, and rapidly increasing construction costs seem not to discourage the continually growing number of positive developers currently in our market and their increasing entry from other national market areas. Wisely, projects are being valued on a long-term basis, conservatively assuming a negative period within their ten-year hold expectations. A common belief within the investment community holds that DFW is well-positioned to absorb even a relatively strong adjustment, while not immediately foreseeable, and has emerged as a top-five national investment market.
Despite sale prices at a multiple of replacement cost and relatively static retail demand, income-producing investments have maintained their active volume due largely to low interest rates, the need to invest 1031 trade equity, and lack of competition with alternative investments. These have kept capitalization rates at record historical lows. Excessive competition to acquire cash flow assets, providing even the thinnest yields, produces increased vulnerability to market corrections. A cyclical downturn in the national economy and a corresponding drop in physical occupancy would have a dour negative impact and threaten or eliminate positive cash flows on properties being acquired at such small spreads. Inherently, land investment differs greatly from other types of real estate products generally because of its inability to produce interim cash flow and its considerably more sensitive vulnerability to recurring cycles. The criteria used to determine potential land opportunities, while becoming more sophisticated over the last two cycles, remain principally in implementing basic strategies.
Perhaps the most important of these strategies is the ability to project and fund ownership long term. Positive liquidity and the ability to sell for an acceptable profit at the optimum market time can be highly speculative. Leveraging the investment only increases the risk. When an investor is placed in an imposed forced sale position or loses confidence in the future of the investment, returns are jeopardized and most frequently result in a significant loss.
Not profoundly observant, like most types of investments, real estate is vulnerably cyclical. Investment success or failure can often solely depend on where the cycle is at the time the purchase is made in conjunction with the investor's ability to determine the true state of the cycle. Buying at various points in a cycle, cost averaging, can provide some security. There has yet to be a final cycle, although some current sentiment seems to reject that possibility which is an optimistically shallow, inexperienced approach. The financial ability to hold long-term will affect the yield but does offer a degree of safety. With access to historical data, projecting long-term value, while still speculative, is much more achievable and moderately lessens risk.
Included in our report is our Land Absorption Map which sets out all various types of 2021 commercial real estate land activity in specific geographic areas. Actual sales, current listings, and announcements of pending projects are the basic criteria used and have been benchmarked annually to complete the current year's map. Not difficult to understand, the progression from active to long term generally follows the current availability of infrastructure and newer expanding utility systems including utility districts. Land currently available for vertical construction will bring significantly higher value over those that must wait for services or possess extraordinarily high-cost offsite access. Over the twenty-plus years of presenting the map, it is interesting to note that, while the circles have limited movement, the colors have many changes and generally move out from the core in concentric circles.
Younger Partners is a founder and member of the highly respected North Texas Land Council (NTLC), a group comprised of 50 of the most active, knowledgeable, and talented land brokers in DFW. Believing that activity generates more activity, the North Texas Land Council freely shares information with its competing members, and the market in general, on a level of professionalism unusual within similar organizations. As such, the organization is a benefit to all clients and to those anticipating a land investment. Most of the projected activity displayed on the Younger Land Absorption Map (YLAM) reflects the activities of the NTLC.
Because of many increased cost factors, single-family new home prices increased almost 25 percent in a single year making affordability more difficult. However, historically low long-term interest rates have dramatically increased single-family affordability. Less obvious are the increases in completed per square foot costs in all commercial sectors. The surprisingly strong national economy, despite disruptions, as well as strong, continued inbound relocations have provided record employment and income. Short-term projections are predictable, long-term less so. Perhaps one of the strongest influences softening the impact of a correction is the enormous amount of uncommitted cash held by investors of all classes and investable liquidity awaiting their perception of pending opportunities. Once an opportunity is perceived, that cash will be quickly redeployed and reinvested, steading prices in the event of a devaluation caused by any number of external influences, by investors incorrectly not wishing to miss an anticipated opportunity. A suspect stock market and weaker oil and gas prices, although recovering, also have contributed to the attractiveness of real estate.
Our continuing extended analysis, as displayed on the "Younger Land Absorption Map" (revised December 2021) is principally based on extensive historical data collected utilizing over 200 years of market experience possessed by Younger Partners associates, members of the NTLC, and reliable future projections from sources that have traditionally displayed accurate information. Our market demographic information was provided by Steve Triolet, Director of Younger Research, and Michael Ytem, Younger Partners' senior vice president. Depending on which source one chooses to use, the DFW market still expects to absorb an additional expansion of more than 20,000 acres over the next 15 to 20 years. Recent acquisitions by qualified mixed-use developers threaten to shorten the total absorption time to one-half the projections based on current activity.
In conclusion, the principals of sophisticated investing must include and utilize primary criteria, some of which is outlined above. Reviewing the history of our land absorption maps provides distinct, valuable trends in growth well applicable to intelligent investing. Access to infrastructure, the admirable effort of developers to utilize available land in our southern corridor, absorption of the remaining few infill sites, high suburban infill land costs, and the migration of employment centers will all play significant roles in prudent land investment decisions. Utilized in the investment process, the only remaining elements are sound financial strength and patience.
Robert Grunnah is a land consultant for Dallas-based Younger Partners.
Get the D CEO Newsletter
Stay up to speed on DFW's fast-moving business community with weekly news reports, interviews, and insights.