North Texas-based financial services firm Credit Union of Texas announced today that all corporate divisions will move to a newly acquired office building at 415 Century Pkwy. in Allen. Two of the company's divisions—Texas Mortgage Lending and FairLease–had remained at its former headquarters in Dallas after CUTX moved to a new home base at Watters Creek in Allen.
CUTX, which oversees about $1.7 billion in assets, will make the move in early 2022.
Earlier in 2021, in partnership with Allen ISD, the firm opened a unique student-run SMART Branch at Allen High School. The full-service branch staffs 28 junior and senior student employees and provides students, faculty, and staff with turnkey banking services.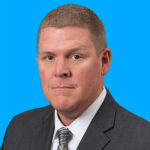 "We have been an active member of the Allen community for the last two years by forming impactful partnerships and investing in the community we are privileged to call home," said Eric Pointer, CEO of CUTX, in a statement. "We look forward to having our entire support organization in Allen as we continue to grow in North Texas and beyond in underserved communities in rural parts of the state."
CUTX inked a sponsorship agreement this past July with the Allen Event Center, which has been renamed the Credit Union of Texas Event Center. The agreement involved a $2.2 million commitment that will support Allen Parks & Recreation Department through 2028.
"Credit Union of Texas has been a tremendous corporate citizen, and we are thrilled to see them continue to invest in Allen," said Dan Bowman, CEO and executive director of the Allen Economic Development Corporation. "Adding these new divisions and jobs will grow an already robust footprint and make them a leading employer in Allen."
Get the D CEO Real Estate Newsletter
Get weekly updates on breaking commercial real estate news and relevant industry reports.