It's not an easy time to be in hiring mode. As the North Texas unemployment rate reaches historic lows, the tight labor market will likely continue to challenge commercial real estate in 2022.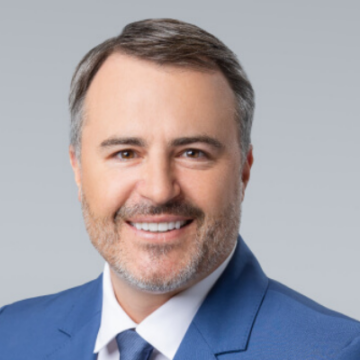 If you're expanding the team right now, you're dealing with increased costs, less experienced candidates, and frustration in how slow things seem to move. Our company has been growing the last two years, and we're still looking for a few specialized roles internally.
Here are four recommendations to overcome the Hunger Games-worthy competition for the best people in the year ahead.
Fast-track the hiring cycle. Not unlike house hunters competing against multiple offers in today's hot market, employers must act quickly. Review your internal hiring process and eliminate any barricades. Know what makes for competitive salaries and benefits well before interviewing candidates.
Hire for attitude, character and personality, train for skills. Don't discount quality people with experience in unrelated industries. I was trying to make it as a professional golfer and knew very little about commercial real estate when the co-founders of Rainier gave me a shot 16 years ago.
Invest in social media. Social platforms, such as LinkedIn, Twitter and Facebook, now boast more than 3.5 billion combined users. Employers are wise to leverage these networks to build influence in the marketplace, supplement employee referral programs, reduce recruitment costs and attract potential job candidates. You can also learn a lot about potential candidates from how they interact on social platforms.
Elevate your culture. Employees want managers who demonstrate a style focused on teamwork, trust, empathy, and communication. This is best reflected in how leadership treats customers, partners, vendors and, most certainly, team members. Ensuring employees feel appreciated and valued has always been important, but in the battle for top talent, winning companies take the time to listen and address needs.
Additionally, sharing perspectives on the bigger picture—explaining the firm's goals and strategy and the reasoning behind them—is more important than ever. People want to know that their role is an essential link in the chain and that they're working towards something great.
Promote learning, training and networking. Professional development is often overlooked and underappreciated as a retention and recruitment tool. It's difficult to stop what you're doing throughout the day and help people who are not as experienced or thoughtful yet about a specific job. However, training allows employees to perform better and prepares them for positions of greater responsibility. It also increases the collective knowledge of your team and can make succession planning more manageable.
Further, I'm seeing quality commercial real estate firms increasing their resources and financial commitments to industry groups and networking organizations that cater to top talent. There's considerable value in membership and involvement in organizations like The Real Estate Council (TREC), CREW (Commercial Real Estate Women) Network, Urban Land Institute (ULI) and NAIOP, among others. This allows firms to get to know the rock stars (and vice versa) and helps in retention and recruitment.
Identifying Top Talent
People have asked, so what makes someone a top performer? I look for these four qualities:
Effective communication skills. They speak and explain things clearly and have a keen way of connecting with people. Too often, people like to hear themselves talk and are not as interested in listening, which is a key ingredient in effective communication. Being able to read an audience, what word they picked up on or didn't, and adjusting the discussion accordingly, is a powerful tool.
Quality. Top performers consider quality a priority over simply checking boxes. They ask themselves the next logical question to confirm that the goal/task is complete rather than simply moving on without thought.
Results instead of excuses. They're always looking for solutions instead of focusing on problems. Too often, managers get, "You're the boss; what do you want to do about this?" The best people identify the problem, work through possible solutions and impacts, and only then discuss with their managers.
Strong integrity. Top performers can be counted on to exhibit the highest degree of honesty and ethics. Your job is already too difficult to worry yourself or your firm with unethical people.
Don't expect rock stars to fall into your lap. You need the best combination of strategies to find them, win them over, and keep them.
Danny Lovell is president and CEO of The Rainier Cos.
Get the D CEO Real Estate Newsletter
Get weekly updates on breaking commercial real estate news and relevant industry reports.