All leaders in the business community have been faced with making changes to their organizations to survive and thrive throughout the continuing pandemic.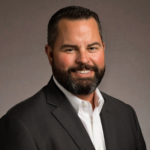 Like other industries, construction companies are grappling with challenges, including supply chain interruptions, rapidly rising costs in materials, and labor shortages. Navigating these issues requires skillful pivoting, determination, and cooperation, as well as a deep appreciation for the opportunities we've received.
The nonprofit industry has been hit especially hard, and in turn, so have the families, children, seniors, handicapped, veterans, homeless, and numerous others who are dependent on the volunteerism and services provided by these organizations.
According to the Texas Nonprofit Leaders' COVID-19 Impact Report published in December 2020, nonprofit organizations reduced services rendered by 35 percent mainly due to precipitous drop in individual donations (- 68.5 percent), fee-for-service revenues (-68.3 percent), grants (-58.2 percent), non-individual donations (-56.3 percent), and grant processing (-34.7 percent).
Many nonprofits are sustained by annual and intermittent fundraisers, which had to be canceled during the pandemic. Services were disrupted, delayed, or diminished. Volunteers and paid workers encountered communication and technological problems in reaching those they wished to serve. Thankfully, the pandemic is increasingly under control, and many of these nonprofits can host fundraisers again—and resume their much-needed services to our communities.
Important fundraising events in the commercial real estate industry are also resuming. In June this year, the Talley Riggins team had a great time with family, friends, and colleagues at The TouchDown Club's Annual BBQ Rib and Appetizer Cook-off, benefitting the Ashford Rise School of Dallas, an early childhood education program for developmentally disabled kids. This year's event raised more than $200,000. I'm proud to be one of the Cook-off founders and serve on the board of The Touchdown Club, which has grown from 30 like-minded supporters to over 300 members.
In late September, our team attended the Texas Real Estate Council's FightNight 2021. The theme this year, "The Comeback," reflected the mood of the 1,400 guests as they reconnected with friends whom they hadn't seen in person for over a year. The event raised more than $1.6 million for TREC Community Investors earmarked to bring support and jobs to underserved communities.
The Talley Riggins team also attended Dallas Children's Advocacy Center's Aim for Advocacy, Clays for Camps benefitting Children's Health, and Metrocrest Services Golden Gala. We are grateful for the opportunity to support these organizations, and others, so they can continue to provide vital services.
As business leaders, we must be concerned about the impact on our communities of reduced services to those in need. Nonprofits are important partners for business and perform a crucial function such as lifting people out of poverty and giving them a voice, jobs, new purpose, and better lives.
So, what can we do? We can arrange contributions. We can use our voices as advocates. We can educate our employees on the importance of supporting nonprofits of their choice. We can bring business advice and volunteerism to aid our partners. We can influence policymakers to include nonprofits in their relief efforts. And we can support fundraisers by attending in person and meeting the people giving their time and money to help create a stronger, safer community for us all.
John Riggins is the president of Talley Riggins Construction Group.
Get the D CEO Real Estate Newsletter
Get weekly updates on breaking commercial real estate news and relevant industry reports.