As more data comes out, real estate investors are getting a clearer picture of what life beyond the pandemic will be. In the dark days of COVID-19, U.S. and global investors alike were scrambling to ascertain valuations as cash flows shifted daily. That rollercoaster ride has leveled out.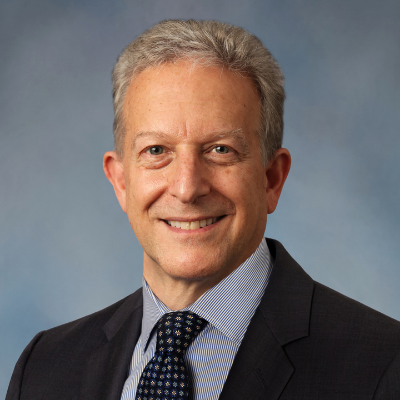 The rapid labor market recovery and substantial wage growth have helped stabilize the economy, boosting property markets in 2021. Cash flows are not only returning to pre-crisis levels, but they exceed them.
After talking to and working on deals with numerous U.S. and foreign institutional and private capital sources, signs point to a strong recovery in investor sentiment. What we know is this: real estate remains a prized asset class that holds its value. Here's a glimpse at capital flow trends now and in the future:
Capital flows into North America are on the rise

A quick glance at the data shows that optimism is returning to the capital markets. While capital flows into North America from other continents naturally slowed from 2019-2020, 2021 performance will not just easily exceed 2020; it will surpass 2019's numbers in stride.
A report from CBRE states that Q2 cross-border investment increased by 10 percent year-over-year to $4.3 billion, with Canada, South Korea, and Singapore ranked as the top three foreign capital sources, accounting for 59 percent of all capital inflows for the year ending in Q2 2021. Of the three, Canada is the top cross-border investor in U.S. commercial real estate, with $10.9 billion in investments. Low interest rates and attractive returns relative to risk are a few factors driving this surge in demand and capital.
The industrial sector continues to top the charts and creates competition
As international capital continues to pour into the U.S., capital usually designated to brick-and-mortar retail, office properties, and hotels is being allocated to industrial and logistics properties. The collapse of many businesses, including bankruptcies among retailers, means valuations are weakest where the tenant base is weakest, operationally and financially.
According to a CBRE report, the average industrial rent in DFW was $5.77 per square foot at the end of the third quarter, up nearly 17 percent from $4.94 per square foot during that period in 2020. The rent growth story has been strong across the country as low-interest rates propel investors to bid aggressively. We'll be pleasantly surprised by rent growth in the upcoming years for the product we're buying—infill, multi-tenant light industrial—because nobody is building new assets within that type of product, and there is tremendous demand for it.
Multifamily still matters
The multifamily market has continued to thrive in 2021. According to data from CoStar, $130 billion in multifamily transactions have closed year to date, which is almost double the total from 2020. Dallas-Fort Worth, Phoenix, and Atlanta sit as top markets by sales volume, as investors have shifted capital away from core coastal markets and into the Sun Belt. The robust demand for capital placement into the apartment sector has created a highly competitive acquisition environment and driven cap rates to an all-time low.
The markets are changing
Historically, foreign capital sources—particularly larger ones—invested in the expensive core, gateway markets in the U.S., such as New York and San Francisco. They were drawn to investing in high-exposure assets denominated in world reserve currency. Now, foreign capital sources are increasingly looking at high-growth secondary and tertiary U.S. markets like Dallas, Atlanta, Phoenix, Nashville, and Charlotte.
Increased competition from investors in coastal markets has also caused the pricing of apartments and industrial properties in suburban and infill locations to rise dramatically over the past year in the southern United States.
Cliff Booth is the founder and chairman of Westmount Realty Capital.
Get the D CEO Real Estate Newsletter
Get weekly updates on breaking commercial real estate news and relevant industry reports.