It's been 25 years since I started my journey in multifamily real estate in Dallas. So far, I would say that the various cycles that I have experienced have played out like a great movie—exciting, thrilling, funny, crazy, scary, and of course, hopeful, and inspiring. In all of it, relationships are the main driver.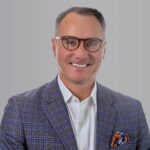 Although my technical real estate career started in my 20s, learning the art of relationship building started when I was 12 in the mid-1980s. In those days I would occasionally get to join my father for a day at the office. And what a whirlwind of a day it was.
His typical day would start with an early breakfast meeting then to the office for a while and then meetings all over Dallas at the speed of sound. I met what seemed like at least a hundred people. By the time we got home, I was exhausted having not done anything except being along for the ride.
And so here we are, 35 years later in the age of ever-growing technology which has introduced new mediums of meeting people and building relationships. Connections can be made 24 hours a day. I recently read that one can have up to 30,000 first-level connections on LinkedIn. Technology is fantastic and efficient and gives us a quick view of almost everything. Even in this, we must be intentional to convert connections to relationships.
In all those experiences with dad over the years I really don't remember any of the actual business conversations or the details of any deal. However, I remember vividly the way in which my father connected to people. He knew everyone's name, their family, their hobbies, where they grew up, even significant events that were going on in their lives outside of business.
I remember the handshakes and the smiles when Dad would walk into a room. It was amazing. Of course, dad carried himself this way all the time so it seemed effortless to me, but that is not the case at all. He was very intentional about relationship building and worked tirelessly at it. He taught me to turn every corporate business setting into a small town—personable, sincere, and memorable.
As you lead your business, be relentless in relationship building—your team, your partners, and your clients. Deals are deals, but the relationships outlive the actual business.
Jeremy Edmiston is senior managing director for single family for rent at Cushman & Wakefield.
Get the D CEO Real Estate Newsletter
Get weekly updates on breaking commercial real estate news and relevant industry reports.