As JCPenney's contract with Sephora ends, the retailer plans for a major rollout of its new beauty concept JCPenney Beauty. Last week, the DFW-based company unveiled 10 test sites, including one at Town East Mall in Mesquite.
Plans are for JCPenney Beauty to be in all stores by early 2023.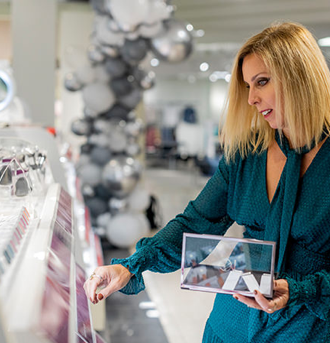 "We had an amazing business for many years, but our customers kept telling us that they wanted something different. Our customers are at the heart of everything we do, and after thousands of interviews, we created JCPenney Beauty, which is exactly what they wanted," said Michelle Wlazlo, the brand's executive vice president and chief merchandising officer said at a recent unveiling of a test site at the Mesquite location—one of 10. 
The focus of the new retail space will blend a mix of prestige brands with tried and true staples such as CoverGirl and Revlon and an emphasis on bringing BIPOC-founded brands into focus.
Thirteen Lune, an inclusive e-commerce site cofounded by Nyakio Grieco, shares a partnership with JCPenney Beauty and is a brand that carries a majority of products created by Black and BIPOC founders. Of the 170 brands in the initial mix of JCPenney Beauty, 39 are from Thirteen Lune.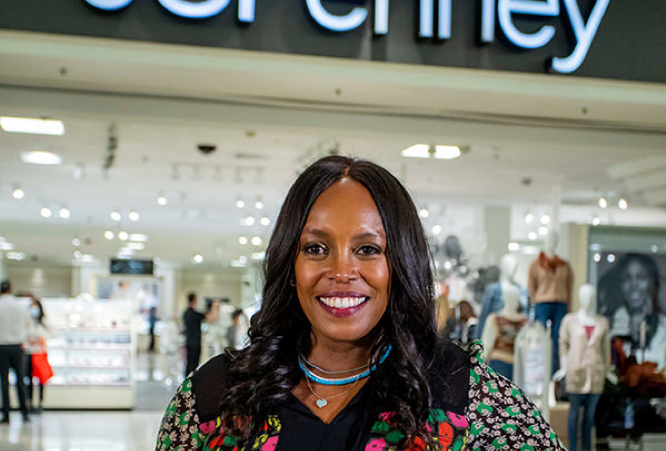 "We are so proud of our partnership with JCPenney Beauty. For many of our brands, this is the first time that they are ever going to sit on a national shelf," says Nyakio. Ninety percent of Thirteen Lune's brands are created by Black and BIPOC founders made for people of all colors, and 10 percent of their brands are dedicated to allyship.
"We define an ally brand as a brand that is not created by Black or Brown persons but created by someone who both in front of and behind the scenes of their company have been championing diversity."
Some of Thirteen Lune's brands include Sara Happ, Buttah Skin, and Bossy Cosmetics.  
JCPenney Beauty was rooted in creating a space of authenticity, Wlazlo said. "I just want each customer that comes in to feel welcome and have a place where their authentic beauty is celebrated. I want them to walk in and smile because they can be themselves."
The space includes products and brands that cater to a mass of people. Wlazlo described JCPenney Beauty as hyper-inclusive because it provides everything regardless of gender, age, race, and income. Brands range from mass, masstige, and prestige products. This includes cosmetic companies such as Almay and Mirabella, hair companies such as Conair and Eva-NYC, fragrance products from Ariana Grande and Carolina Herrera, and also skin care products for men and women such as Every Man Jack and Skin Gym.
"There really is something for everyone here," she said. "I want the customer to celebrate our uniquely, beautifully diverse lives. This is really what it is all about."
Get the D CEO Newsletter
Stay up to speed on DFW's fast-moving business community with weekly news reports, interviews, and insights.