Weitzman research has studied the Dallas-Fort Worth–and Texas–retail markets for more than three decades. And despite all of the challenges ranging from internet competition to pandemic disruption, we're currently reporting the longest streak of healthy occupancy and balanced supply and demand in memory.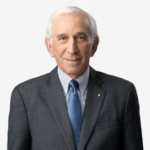 Our market occupancy is strong, our metro areas lead the nation in job and housing growth, and our economy remains the benchmark for the nation.
All of these factors in our favor should, based on historic norms, result in a boom in retail construction. But in fact, the opposite is happening: Our retail construction totals are at or near record lows.
Currently, the DFW market is on track to report its lowest level of new retail space in its history – less than 1 million square feet added to a strong market with more than 200 million square feet in inventory.
There are numerous reasons for the low level of new space, including:
The continued contraction of anchors, such as superstores, department stores, and even grocers;
Anchors moving to smaller footprints (for example, Target's most recent DFW store totals 55,000 square feet, far smaller than its traditional 125,000-square-foot-or-more prototype);
The elimination of new malls (with their 1-million-square-foot-plus footprints);
Large projects built in phases over multiple years, such as Grandscape in The Colony;
Increasingly high construction costs, which can result in projects put on hold due to the much-higher-than-market rents required to justify new construction in this current environment;
The trend for retailers to focus on a seamless mix of digital boosted by fewer, strategic brick-and-mortar locations.
There's another big reason for the construction decline, and it's one that is a positive for our retailers and our communities–redevelopments and renovations.
Our market today offers an unsurpassed opportunity for renovated centers to benefit from demand from expanding retailers seeking quality locations. These vitally important renovations inject new life and energy into existing projects. They represent retail development that creates incredible new value but does not typically create any new square footage.
Because retail projects are located at major intersections and at the gateway to neighborhoods, an aging and largely vacant retail center can actually lower home values and even drive potential residents away. This is why cities across North Texas and the state have used financial tools like 380 agreements and sales tax deferrals to encourage developers to renovate retail centers—because these investments pay for themselves in terms of strong communities
Weitzman itself is an example of how renovation activity is not reflected in construction numbers. Throughout the company's history, our renovation projects have injected new life into projects like Golden Triangle Mall, Preston Valley Shopping Center, Trinity Valley/Trinity Plaza in Carrollton, Grapevine Towne Center and Fielder Plaza in D-FW, as well as Capital Plaza in Austin, Pine Hollow in the Houston market and H-E-B-anchored Thousand Oaks in San Antonio.
Our asset management team is currently directing or has recently completed 14 renovations in DFW.  These projects range in size from 50,000 square feet to more than 350,000 square feet, but they will not increase the DFW retail inventory by a single square foot.
One current renovation involves Irving Towne Center, a Target-anchored center that first opened during the 1980s. With its Target anchor and a number of popular shops, services, and restaurants, the center has always performed well. But a renovation will ensure it continues to perform through an upgrade of almost every aspect of the project, along with the addition of lifestyle elements.
To give you an idea of the power of renovations, let's look at Fielder Plaza. The center opened around four decades ago as one of Arlington's first grocery-anchored shopping centers. We set course on a renovation to serve the existing neighborhood and to attract a new tranche of shoppers that had largely bypassed the aging center.
The renovation:
Modernized the center's appearance with a contemporary, warm look
Increased tenant identity and visibility with raised facades
Added "lifestyle" elements such as green space and seating areas designed to make Fielder Plaza a true destination
Re-tenanted to enhance existing tenants like Tom Thumb and CVS  and Pet Supermarket
Emphasized food and restaurants to drive traffic throughout the day
Added a dedicated digital marketing package to ensure Fielder Plaza's tenants were promoted and appeared in shopper search results
In addition to Weitzman's renovation, Tom Thumb renovated the interior of its anchor store, adding wider aisles, new modern fixtures and flooring, and new and expanded departments like bakery and prepared foods.
So did the renovation accomplish its goals? In terms of re-tenanting, the renewed Fielder Plaza has attracted strong new tenancy such as Al's Hamburgers, the iconic 60-year-old burger joint with a strong following; the largest Texas location of Hand & Stone Massage and Facial Spa; and a new 7,000-square-foot Workout Anytime fitness facility.
Fielder Plaza today has a renewed, modern look, a beautifully upgraded anchor in Tom Thumb, and a host of strong new retail tenants. That all said, did the renovation accomplish our goal of not only keeping the center's existing customers but attracting a new generation of customers who had previously avoided the center?
The answer is an unequivocal YES. And Placer.ai numbers prove it. (Placer.ai is a provider of location analytics and foot traffic data utilized by Weitzman to understand shopper dynamics.)
We looked at the pre-renovation (and pre-COVID) shopper statistics for Fielder and compared them to the post-renovation numbers. When adjusted to account for the COVID shutdown and slowdown periods, the statistics reflect a huge jump in shopper visits thanks in part to the new look for Fielder Plaza.
Pre-Renovation (2017-2018), Fielder Plaza received 1,480,000 visits from 230,700 customers.
Post-Renovation, (2019 +2021 to date), Fielder Plaza received 1,599,400 visits from 401,700 customers.
In a nutshell, the renovation has resulted in Fielder Plaza reporting an 8 percent increase in total visits and a 78 percent increase in the number of customers.
Numbers like these reflect more than just shopper visits – they represent a center that represents what retail at its best does: offers a location that supports its tenants, many of them small mom-and-pop businesses, and serves the surrounding neighborhood with a quality place to shop.
Herb Weitzman is the executive chairman of Weitzman. 
Get the D CEO Real Estate Newsletter
Get weekly updates on breaking commercial real estate news and relevant industry reports.