A short drive from Dallas, an Athens ranch ripe with recreational activities and topography has hit the market and includes a very unique luxury: direct and exclusive access to the Athens Airport Jet Strip (Currently under expansion and development planning).
"In other words, you have a private airport and airport access completely paid for by someone else," Icon Global founder Bernard Uechtritz told D CEO about his newest listing, Sugaree Ranch. "No other ranch I know has this. This is a huge addition with value and convenience like no other."
Additionally, up to three commercial hangar lot options are included in the offering, which is being marketed by Icon Global.
"It could be developed into a private or membership resort as the level of a barefoot ranch, coon club, or reserve at Sulfur Bluff," Uechtritz said. "Another use could be residential or ranchette subdivision and development. It is positioned extremely well for this being so close to Athens, Tyler, and of course, Dallas."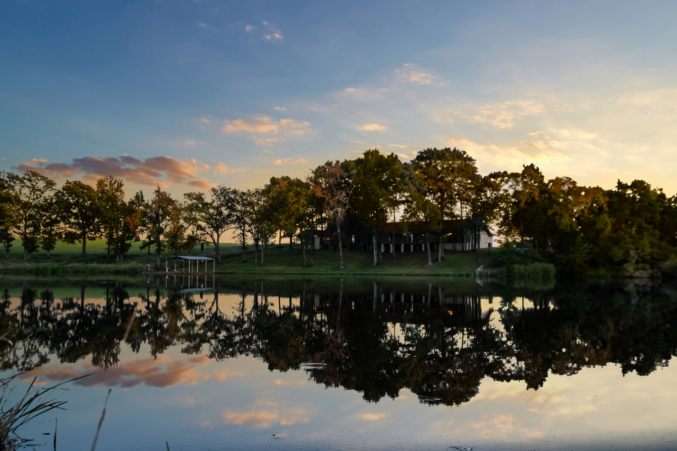 Located on 1,300 acres of land, Sugaree Ranch sits on what Uechtritz describes as a "blank canvas," with the entire property being shovel-ready. It currently serves as a private ranch with hay cattle, fishing, and recreation, and the property houses more than 70,000 pine trees around the perimeter.
The ranch has freshwater swimming holes with origins as clay pits on the land; the older pit is clear and deep, and the newer one takes on a blue-green tone.
The two existing lake locations, sizing up to 20 and 30 acres, respectively, can be combined to create a large lake that consumes the property.
The property also has various contiguous parcels available for purchase to increase the holding. At the edge of the on-site private lagoon, Sugaree has a 4,000-square-foot cabin home, ready for move-in for the ranch's next owners.
Get the D CEO Real Estate Newsletter
Get weekly updates on breaking commercial real estate news and relevant industry reports.