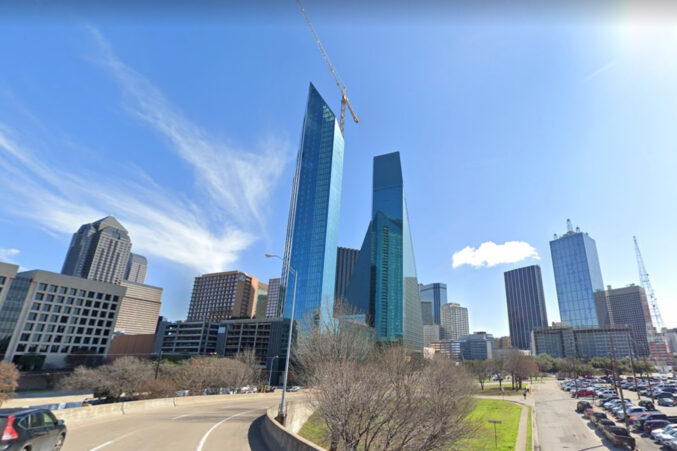 CRE Briefs: The DFW Office Market Rebound is Underway
Plus: Texas Wesleyan to break ground on major East Fort Worth residential and 3,400 homes headed to Collin County development.
Cushman & Wakefield's Q2 2021 office market statistics are in: net absorption remains negative. However, Robbie Baty, executive managing director and Dallas office tenant representation leader for the firm, says the second-quarter results are a lagging indicator of the slowdown from last year and the first part of this year.
"While absorption numbers were negative for the second quarter, the DFW office market rebound is underway, and activity has picked up significantly in the last 30 days," he said.
According to the firm's data, net absorption (when the tenant takes occupancy) totaled -895,503 square feet. Class B space accounted for -762,0004 square feet of negative absorption. Here are some highlights from the report:
1.2 million square feet of new product was delivered in the second quarter. Currently, there is 4.6 million square feet of office space under construction. Development activity is focused on Legacy/Frisco and Uptown, both with 1.2 million square feet of space under construction.
The vacancy rate in the second quarter was 22.1 percent, an 80-basis point increase compared to Q1.
Notable leases signed this quarter included: FDIC (162,524 square feet) and Integrity Marketing (100,000 square feet), which both leased in downtown Dallas, and American Honda Finance, which leased nearly 99,000 square feet at Freeport in Las Colinas.
"We've seen a steady increase in activity since the first quarter, and we expect it to continue through the end of the year," said Matt Schendle, executive managing director and Dallas office agency leasing representation leader. "Companies are coming back to the office in full, and those that did short-term deals are back out in the market ready for longer-term commitments. Dallas is in a very good spot right now." 
Legacy Project to Break Ground on East Rosedale Corridor
Texas Wesleyan University has announced its plans to break ground on a 48,721-square-foot student residential building called The Rosedale. The university has partnered with Panteras Development Partners and Miyama USA Texas on the project. The $10.5 million project will house more than 100 students and will break ground on July 20, with anticipated completion in June 2022. 
Located at 3228 E Rosedale St. in Fort Worth, the build includes a three-story building with one and two-bedroom apartments, private-secured parking, a rooftop patio, study lab, gym, and more. 
"A key component of our new Engage 2025 strategic plan is enhancing diversity, inclusion, student life, civic responsibility, and economic opportunity empowering our students' success while revitalizing our campus and neighborhood," University President Fred Slabach said in a press release. "The Rosedale fulfills that vision by allowing our students to learn, work and live within our East Fort Worth neighborhood, enabling them to plant long-lasting roots and build strong relationships that our community will benefit from for generations to come." 
The Rosedale is a part of The Rosedale Renaissance, a $22 million project led by Texas Wesleyan, the City of Fort Worth, and Tarrant County to improve the campus and polytechnic neighborhood. 
Common Desk Opens Twelfth Dallas-Fort Worth Location
Dallas-based Common Desk is expanding its local presence to Hall Park in Frisco this week with a new location. The workspace offers access to conference room use, community events, private chat booths, wellness rooms, and Fiction Coffee to enhance the workday without costs outside of traditional membership fees.  
"Today, businesses are wanting flexible workspaces that offer their employees a sense of community and work-life balance," Kim Butler, Hall Group executive vice president of leasing, said in a press release. "We are thrilled to have Common Desk join us at Hall Park and believe that their business model of providing workspaces that enhance productivity, collaboration, and wellness will thrive at this new location." 
Painted Tree Community Brings 3,400 Homes to Collin County
Painted Tree community, one of Collin County's newest residential communities, is under construction north of U.S. Highway 380 in McKinney. When completed, the community will hold 3,400 homes, and the first phase opening next year will consist of 1,200 homes.  
Homes in the community will start at $300,000, and residents can expect community paths and trails, pools, and playgrounds. JEN Partners from New York and Dallas-based Oxland Advisors bought the land from Brinkmann Ranches to develop.