We are finally seeing the light at the end of the tunnel from this pandemic. As other states are slowly getting back to normal, it feels like Texas has been operating at 125 percent. We are moving past the awkward handshakes and business meetings with masks on. It is a great feeling to see smiling faces again and restaurants, bars, and shopping centers at full occupancy.
The same applies to multifamily. The market is red hot and there seems to be no end in sight!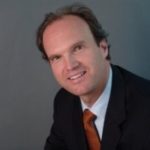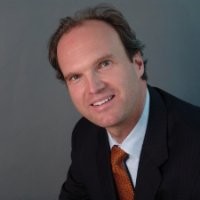 The performance of existing properties is phenomenal. Newly constructed properties in lease-up are signing 30 to 50 leases per month. Interest rates are low, and more capital seems to be chasing an insufficient number of deals.
Property owners know what is going on in the market. They are not shy to put their properties on the market even though they may not be stabilized or are showing mediocre performance. Right now, buyers do not care and are willing to see right through it. Multifamily still has a lot of upsides even though prices are sky-high. Where else would you want to put your money?
I must admit that I was a bit concerned and skeptical at the beginning of this year. I thought that DFW's huge multifamily development pipeline, which was created on an annual job growth of about 100,000 jobs, would catch up with us at some point in time. Here is what I think happened.
When COVID hit and the lockdown and working from home started, renters were leaving the urban areas. They wanted to lower their rents and get more space – maybe a second bedroom for an office, or more outdoor space. The Intown markets started to suffer, occupancy dropped, rents were flat, lease-ups stalled out. However, the suburban multifamily markets reaped the benefits as surface-parked garden properties are the preferred investment type for investors right now. Leasing remained strong and sale prices for suburban properties broke new sale price records.
Fortunately, we are seeing a "return to the core." As companies are reopening their offices in Uptown and downtown Dallas, properties are filling back up, rents are increasing, and lease-ups are racing to stabilization. Kastle Systems has established a "Back to Work" Barometer. It summarizes the recent weekday building access activity. Dallas, Austin, and Houston have been leading the pack of the top 10 cities in the nation and are showing occupancies over 40 percent whereas the average of the top 10 cities averages 27.8 percent.
So why are multifamily properties doing so well? There are a couple of reasons.
The first one is net migration. Have you seen the plethora of license plates from other states lately? Have you heard the stories about people from out of town buying big homes "sight unseen?" From mid-2019 to mid-2020 approximately 75,000 people from outside DFW have been added to our population. This number has substantially increased over the last year due to COVID.
Second, employment gains in DFW are huge. To put it in perspective — in April 2020, DFW had experienced stunning losses related to COVID with more than 400,000 jobs. To date, DFW has regained over 300,000 jobs and the number continues to grow.
Finally, the construction of multifamily apartments has declined tremendously. DFW was the number one multifamily construction market in the country and has fallen to 6th. In March 2021, Dallas apartment building permits were down more than 24 percent from the previous 12 months. This is mainly due to investors having tapped the breaks during COVID and a continuation of rising construction costs to insane levels (17.8 percent over the last year), which is mainly related to high lumber prices and other commodities.
In summary, I believe 2021 will be a great year for multifamily in DFW and in Texas overall. Performance is great, interest rates are low, and the economy is regaining steam, which should ensure steady job growth. My multifamily team is grateful to be blessed with such an amazing market right now!
Jorg Mast is the executive vice president of capital markets at Colliers International. 
Get the D CEO Real Estate Newsletter
Get weekly updates on breaking commercial real estate news and relevant industry reports.