As we continue to emerge from the COVID-19 pandemic, capitalization rates continue to shift and impact the investor market, particularly when it comes to industrial and multifamily assets.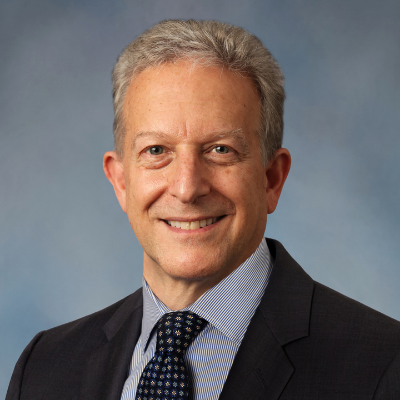 My 40 years investing in value-add industrial, multifamily, and office properties have taught me to always keep a close eye on cap rates as they can provide insight into where investor interest is highest, helping to identify opportunities in new markets and sectors.
Cap rate compression generally indicates rising prices in the market, and it's exactly what we're seeing now within the value-add multifamily and industrial space.
How did we get here? Here are three factors:
Location, Location, Location
Location desirability in a near-zero interest rate environment continues to drive up prices in the multifamily and industrial markets. Cities like Dallas, Atlanta, Phoenix, Nashville, and Charlotte have replaced New York, Los Angeles, and San Francisco as target markets for investors chasing yield. Increased competition from investors in coastal markets has also caused the pricing of apartments and industrial properties in suburban and infill locations to rise dramatically over the past year in the southern United States.
Sector Shift
Investor interest in the multifamily and industrial markets has exploded with COVID-19 still affecting the retail and hospitality sectors, e-commerce's popularity bolstered by stay-at-home mandates, and the rise of remote work casting a shadow on the future of dense office infrastructure.
The shift in retail sales delivery, with increased direct-deliver from warehouse locations, has caused a renewed and accelerated interest for industrial properties, especially in infill areas with strong accessibility. The global shutdown poured rocket fuel on the e-commerce trend, leading to record-breaking industrial leasing activity in many major markets. Prices continue to rise in the industrial space due to increased competition from investors who have seen the changing supply chain metric and the influx of tenants who need space to fulfill online orders. Simultaneously, developers have experienced significant inflation in commodity prices, making it more challenging to develop and deliver profitable affordable housing projects, driving an increase in multifamily rental rates.
Economic Environment
Optimism in our economic recovery is up thanks to stimulus funding and the continued delivery of COVID-19 vaccines.  While there may not be a direct relationship between federal stimulus funds and a rise in asset pricing, the two appear to be correlated. The overall low-interest-rate environment and high levels of liquidity are helping drive strong pricing of highly coveted industrial and multifamily properties to near or above pre-pandemic levels in many locations.
Disruption to supply chains has contributed to inflation in construction pricing, spurred by a drastic increase in the cost of materials, including lumber and steel, as well as overall higher wages due to a limited construction labor pool. Domestic and international capital continues to pour into the U.S., and capital usually designated to brick-and-mortar retail, office properties, and hotels is now being allocated to the industrial and multifamily markets.
In summary, commercial real estate has historically been and continues to be a haven for investors to place dollars during times of inflation due to its nature as a hard asset. Given these considerations, it's imperative investors and operators exercise discipline when reviewing and underwriting new opportunities.
Cliff Booth is the founder and CEO of Westmount Realty Capital.
Get the D CEO Real Estate Newsletter
Get weekly updates on breaking commercial real estate news and relevant industry reports.