Over the past year, as one would imagine, there has been a lot of focus on attracting and retaining tenants in office buildings in the future.
The implementation of health and wellness-based initiatives is undeniably becoming the "new normal." The pandemic has spurred many landlords to promote programs enhancing the health an office environment provides tenants. This includes upgrading HVAC systems with state-of-the-art air purification units that eliminate up to 99 percent of germs and viruses found in the air, adding NanoSeptic self-cleaning technology on high-touch community surfaces, increased janitorial cleaning, and placing hand sanitizer stations…everywhere!
Based on the feedback and expressions of appreciation we have been receiving from tenants, additional initiatives that have been identified as steps in the right direction during these uncertain times are the implementation of one-way traffic flows, social distancing markers, and a good reservation system for limited capacity in amenity areas.
Now, the question is: How do we continue to enhance buildings to make tenants feel confident enough to return to the office for good?
Towards the end of 2020, Fitwel® Viral Response certification became a thing. Fitwel® is the world's leading third-party healthy building certification system that sets the industry standard for evidence-based strategies that promote positive health outcomes for building occupants and communities. The program was created by the CDC and U.S. General Services Administration. This approach is beginning to resonate with tenants more so than LEED certification alone. Several developers like us are adopting these practices for existing and future buildings.
"Pandemic friendly" move-in ready spaces that provide layouts employees will feel safe in is another idea that seems to be resonating with companies looking for office space. There are still many people who feel anxious about returning to work.
After listening to the needs and concerns of existing and prospective tenants, it is important to offer these creative office environments. There is great value in the community and collaboration that the office setting provides. We, as landlords, are aware that it is imperative to make sure we are evolving with the changing times to help bring the community within the office back in focus.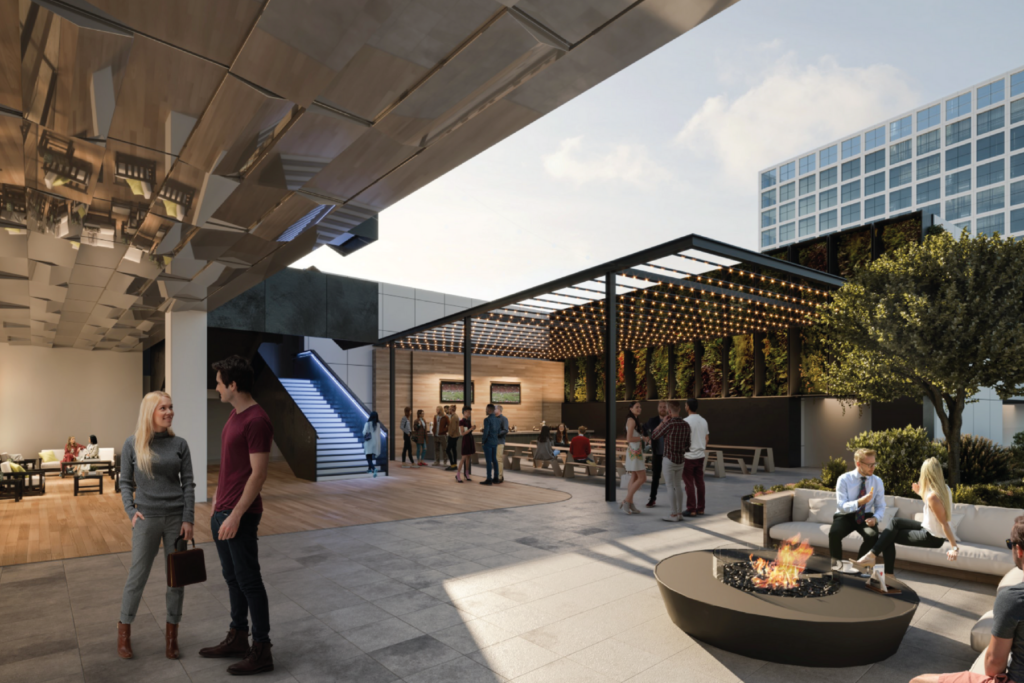 A final element that has become even more valuable to tenants and one I think will continue to be at the forefront of design for future office buildings is outdoor space. Tenants seem to be more intrigued by a building with access to outdoor terraces and nearby parks than I can recall pre-COVID. By offering and capitalizing on private and communal outdoor spaces, these buildings will be high on the priorities list going forward, among other wellness initiatives.
As the future of office space continues to evolve, these investments will certainly pay dividends for Landlords and only better the overall well-being of tenants.
Allison Johnston Frizzo is the vice president of leasing at Gaedeke Group and founder of Ladies in CRE.
Get the D CEO Real Estate Newsletter
Get weekly updates on breaking commercial real estate news and relevant industry reports.