Companies like Amazon have been reshaping consumer expectations around speed and convenience for years, and the pandemic has only escalated this trend. Remember when 2-day shipping seemed fast?
Now it's same-day delivery, grocery delivery, or food delivery from just about any of your favorite restaurants (margaritas included). You can order it all and pay for it easily with your smartphone. Convenience is catchy, and the consumer is increasingly demanding more speed, flexibility, and a higher level of customer service. Once you experience this in one aspect of your daily life, you start to expect it everywhere else, including our industry.
Speed and Flexibility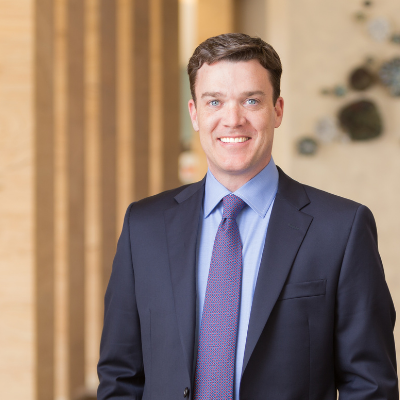 By nature, the commercial real estate industry is not set up for speed. We deal with long construction timelines, complicated tenant finish-outs, and long-term leases that are highly scrutinized. But, businesses have evolved, and the demand for quality and flexibility has increased.
It will be important for office owners to take a partnership mentality and facilitate tenants' evolving workspace needs. Like other office owners, Granite is changing the way it offers space, amenities, and services to move toward this need for speed, quality, and convenience. Companies are adapting to their changing office needs in a variety of ways:
Additional flexible workspace to help ease their employees' commute (hub-and-spoke)
On-demand space to ensure there is enough workspace at any given time
Short-term suites that are furnished and wired to give them the flexibility to grow or downsize
Long-term custom space to fit their brand, and so on
Offering tenants a menu of office solutions helps them customize their workspace and simplify the leasing process. It also allows them to deal with only one source instead of many different providers, further streamlining the transaction process.
Customer Service
There's been a shift from selling office space to selling experiences. Technology allows people to work from almost anywhere. While the office provides the ideal space for collaboration, culture, and innovation, it has to be an inviting place where employees want to be.
But it's not just about high-quality office space, hotel-like lobbies, walkable conveniences, and amenities. At the outset, companies want a smooth move-in process and expect more assistance with the furnishing, telecom, and tenant finish. Once tenants occupy the space, they, and their employees, want more direct communication with property management.
Digital engagement apps allow property managers to communicate and engage with everyone working in their buildings directly. They also allow tenants a quick way to schedule work tickets, book conference rooms, and find out about upcoming building events, all through their phones. Making work-life easier and more convenient, these technologies allow people to access amenities and space when and where they need it on an on-demand basis.
What is the future?
An increase in on-demand space, services, amenities, food, fitness, and more
An increase in flexible space offerings from both flexible office providers and conventional office owners
Greater control of individual space through technology, like adjusting the temperature or lighting through phones, creates a more comfortable environment.
More efficient lease transactions and access to preferred vendors to facilitate an easy move-in process
Better building access control enabling tenants to access through their phones and visitors access via mobile pre-check
Use of AI, automation software, sensors, and technology to enhance the customer experience and capture building data to improve efficiency
As the office evolves, it will be important for office owners to adapt and find new ways to meet the need for speed, flexibility, and convenience.
Will Hendrickson is senior managing director at Granite Properties.
Get the D CEO Real Estate Newsletter
Get weekly updates on breaking commercial real estate news and relevant industry reports.