John Paul Valverde and Miguel Vicéns, co-founders of Coevál Studio, are the leaders behind some of Dallas' most recognized restaurant spaces. Their portfolio includes Pat Green's The Rustic, Harwood's Happiest Hour, Latin chain Gloria's, and Bishop Arts newcomers Cajun Asian concept Krio and Xaman Café.
Now, the pair are hoping that Sporting Club, one of Houston hospitality company SoClutch Group's new Deep Ellum side-by-side bar concepts, which launched last month inside a shared 22,000-square-foot space, will find its place among DFW favorites.
Valverde and Vicéns met through mutual friends circa 2007, when Valverde was in real estate, and Vicéns was working for a company designing hotels in Central America. "He helped me find my house," Vicéns said. "Yeah, I helped him move in, too," Valverde laughed in response.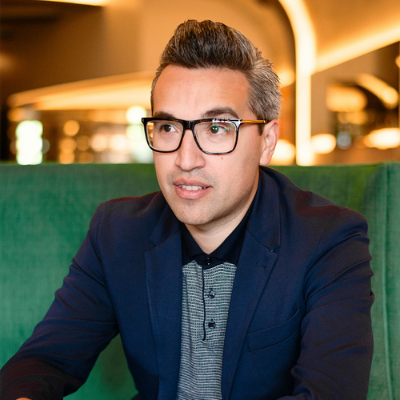 At the time, Valverde's real estate company, Coevál Real Estate, focused mostly on residential, but was transitioning into the commercial and development spaces. He had a commercial client, the owners of Lumi Empanada and Dumpling Kitchen, who had no idea what the next steps were in building their business once they had signed the letter of intent.
"I called Miguel, and Miguel was kind of slow at his studio," Valverde said. "I was somewhat slow as well, and we saw the opportunity, and we were like 'Hey, why don't we pitch it?'"
The two created Lumi Empanada and Dumpling Kitchen's brand, came up with its name, designed the interior and the architecture, and guided Valverde's former client all the way until opening.
"They opened up, and then from there, we started getting calls here and there," Valverde said. The company began operating under the same name as Valverde's real estate group, Coevál, which means contemporary. Most of their business came by way of referrals from other restaurant owners.
"We grew intentionally or unintentionally into this niche of designing restaurants and bars for clients who knew each other because it's such a small circle," Valverde said.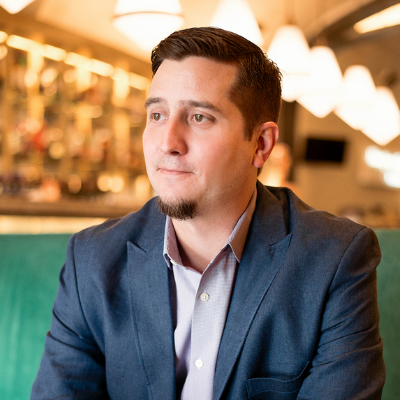 The duo also became owners in their own restaurant venture, CampO Modern Country Bistro, in 2010. Valverde says the venture was expensive but taught him and Vicéns a lot about the restaurant industry and its low margins.
"I think it's brought us a lot of perspective whenever it comes to clients because a lot of our clients, about 90 percent of them, are self-funded. They are all entrepreneurs. They are all raising their own capital or own their own capital. And the other 10 percent are corporate," he said.
"It opens our eyes to how hard it is and how helpful to have a place that works—operations-wise, design-wise, in the back of house…I think we were there for two years. It was, tough but we've learned a ton," Vicéns added.
Five years after they opened Pakpao Thai, the call came to design The Rustic's architecture and interior. The notoriety of this project accelerated their growth.
"We did The Rustic, then, obviously, people took notice, and we started getting calls for bigger projects like Happiest Hour for the Harwood Group," Valverde said.
Valverde also opened his second restaurant, El Bolero, in the Design District in 2015.
Since then, Coevál has taken on design and/or branding projects for several DFW restaurant favorites—including Stirr, Sloane's Corner, Le Bon Temps, Vidorra, and Gloria's Latin Cuisine—and expanded beyond the restaurant industry into entertainment projects like Pinstack in Plano and Verbena Parlour and Social House in Uptown. The group has also extended its reach beyond DFW into Houston, Toronto, and Miami.
"I think one thing that we do very well is essentially start fresh, almost, with every project and push a bit of the boundary of what we can do," Vicéns said.
A few years ago, the duo hired the former concept chef at Pakpao Thai, Pierre Trevino, to offer their clients help with menu curation, adding to their full-circle approach to restaurant branding and development.
Trevino helps with everything from menu conception to cooking and training, and Coevál has had a hand in more creative elements of the menu design at Harwood's Happiest Hour, Uptown's Mutts Cantina and Drip Coffee, Deep Ellum's Stirr and Vidorra, and Bishop Arts' Xaman Café and Krio.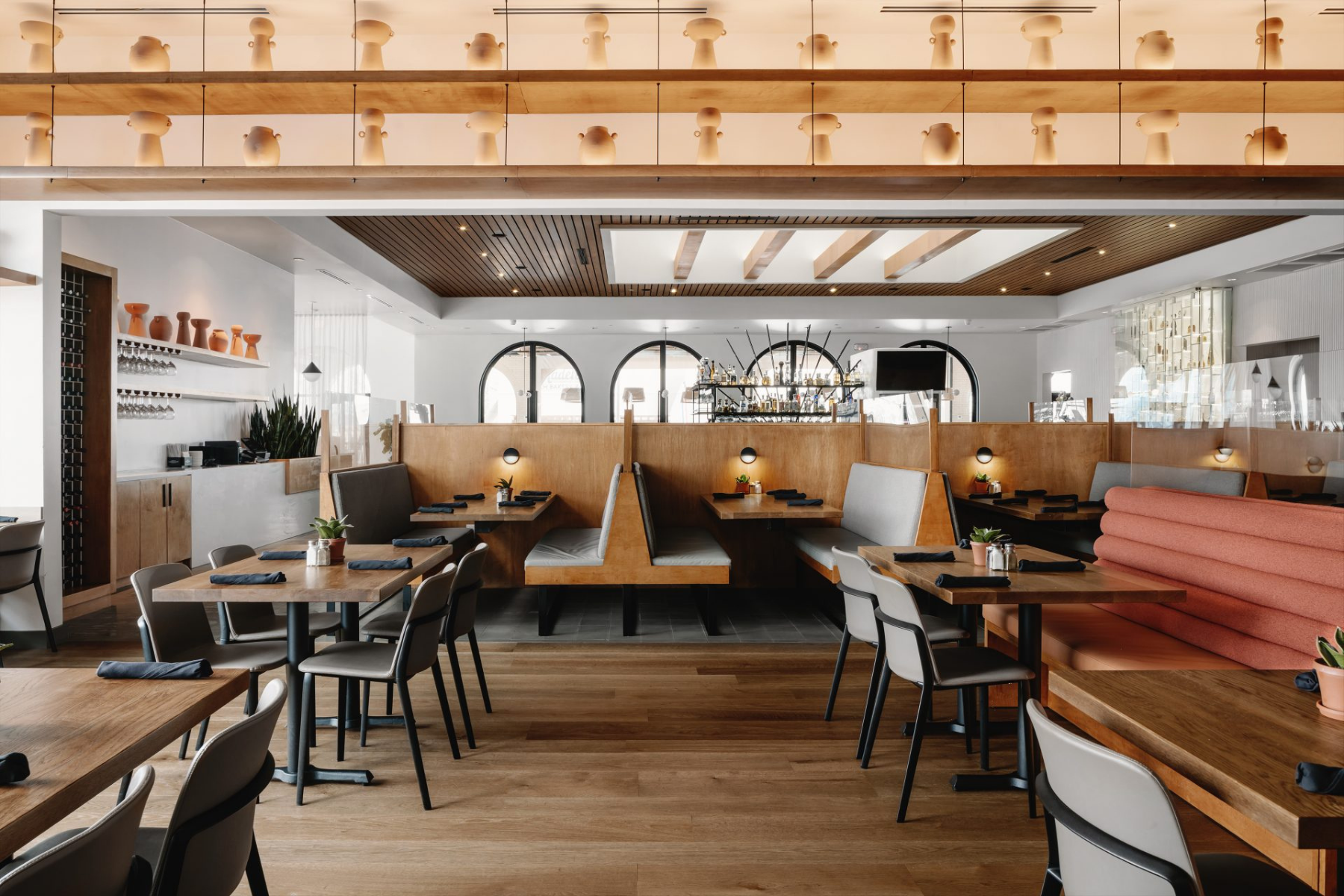 "I would say, 70 percent [of our clients] are all three components—branding, interior, and architecture. The other 20 percent is interior and architecture, and then, 10 percent would be culinary services," Valverde said.
Pre-COVID, Coevál was home to roughly fifteen employees, but now, they are a small nine—times were hard. "Pre-COVID, we're recording about 20 percent per year, in regards to revenue and just overall," Valverde said. He adds that they are working on up to 36 projects at any given time. Coevál has worked on roughly 240 projects total.
"Because we are not a massive team, each team member can help in different phases of the project at the same time," Valverde said. "But at the same time, it's never been extremely overwhelming for us to be able to produce a good amount of quality for our clients."
Now, the team hopes one of its latest projects will become a Deep Ellum community cornerstone, much as The Rustic has in Uptown. The Sporting Club will bring an upscale sports bar vibe and combine Italian and Southern food flavors.
Coevál designed Sporting Club's interior and architecture and was "tasked with refreshing the Houston concept for a Dallas audience," according to the firm's recent LinkedIn post. Sporting Club opened in mid-April, and Valverde hopes its reception will be as warm as previous projects.
"It's not really just about the environment. For us, it's also seeing how the market is changing," Valverde said. "It's not just design, it's also revenue-driven, where this may be one of the busiest concepts in Texas, soon. So, being part of designing something like that, like we've done in the past with Happiest Hour and The Rustic, chain concepts that we've developed, created really good revenue for the operators and the owners."
Gloria's Latin Cuisine has also re-hired Coevál to "give a whole new look to their spaces as they grow around Texas" according to Valverde and Vicéns, and Community Beer Co., which recently announced its move to newly renovated Pegasus Plaza and its expansion into distilling, will also receive the Coevál touch.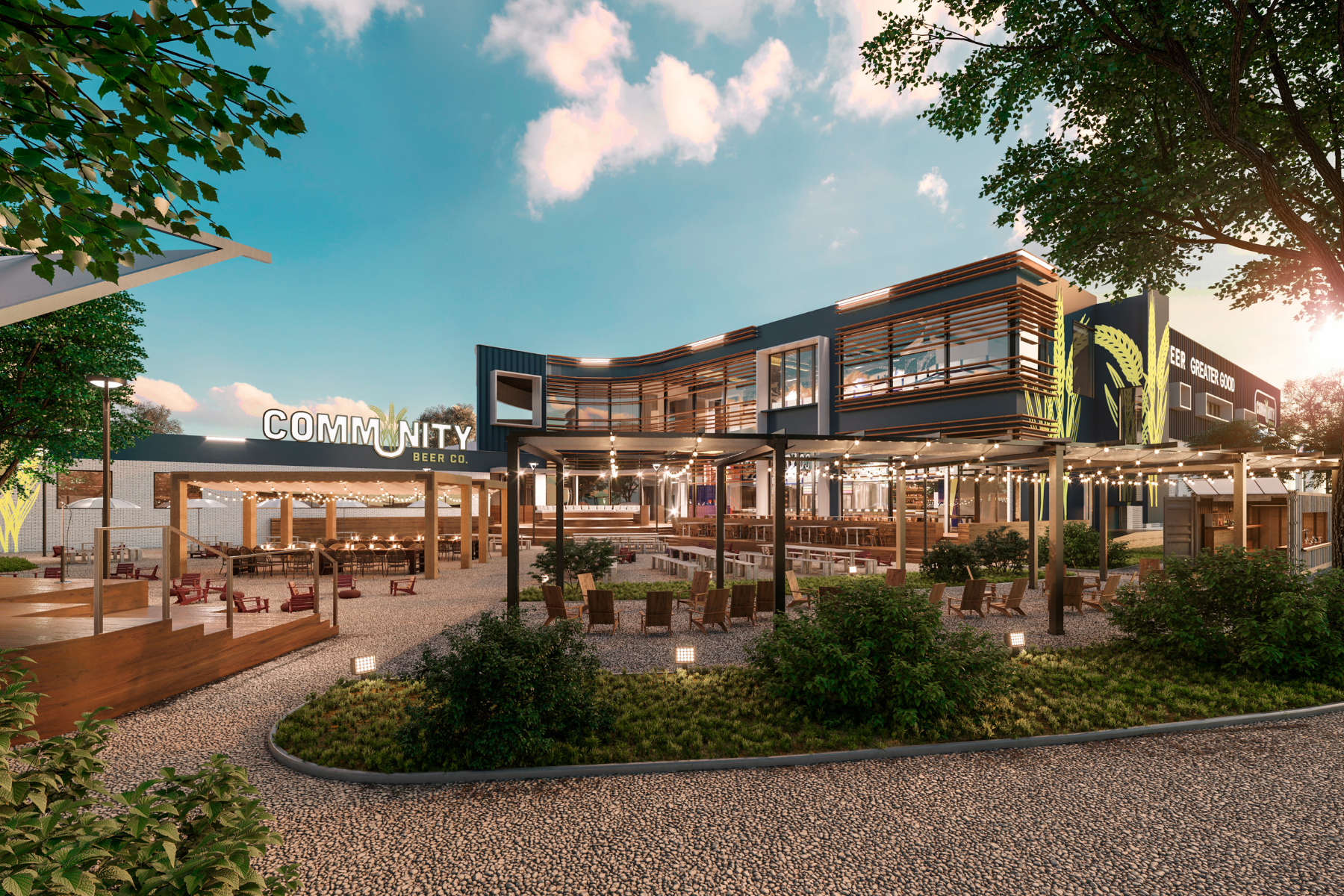 "We're doing a big patio. It is a multi-level space with two different taprooms," Vicéns said. He anticipates brews pouring by the end of the year at the new location, which is currently under construction.
Get the D CEO Newsletter
Stay up to speed on DFW's fast-moving business community with weekly news reports, interviews, and insights.