Through the past 12 years, our company has always grown with dynamic leaders who have partnered with us, joined us, or consulted with us.  "Few things are more frustrating for talented professionals than hitting the ceiling in their careers because they lack the appropriate leadership style," stated in Harvard Business Review.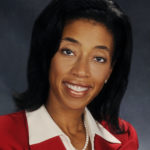 Leadership style is important; in fact, a great leadership style can make people appear more competent than they truly are, and a poor style can drag down a superior skill set, as stated in "how to develop your leadership style."
Being poised, confident, and dynamic is what leadership will call an employee's soft skills. We find these soft skills do matter and often are noticed more than hard skills that could fall out of marketing, finance, or technology.
Adopting a blended style of leadership is most effective. There are two leadership markers: Powerful and Attractiveness.
Powerful markers are described as expressions of confidence, competence, charisma, influence, abrasiveness, and arrogance, where attractiveness is associated with agreeableness, approachability, and likeability. It is important to have a natural blend of both. This natural blend of both is called a natural style. Those who have successfully created a blended style have reaped professional rewards as a result.
This takes me to my third point of reference, being a minority and woman-owned firm, a blended style matters most for minorities and women. In the HBR article entitled How to develop your leadership style, the author's opinion is that leadership style cannot be fully divorced from unconscious biases and discrimination.
The authors state, leadership is a normative construct; when asked to draw a leader, people, regardless of gender, tend to draw a man. People of diverse groups are often judged differently even when they display identical style markers. When a woman disagrees, she could be labeled as being aggressive vs. assertive to her colleagues. At the same time, the same style from male colleagues may be thought of as candid or direct. Developing this blended style has been key for our MWBE firm over the past 12 years in approaching our business partners and clients.
Style has been a differentiating factor within our firm in our reputation and success. Our clients and business partners have stayed with us for long periods of time based on many differentiating factors and our leadership style. The great news is that style can be formed, altered, and changed where personality cannot.
A blended style is attainable for everyone. A true blended leadership style has enabled our leadership team to become powerful enough to help make a change and lead change initiatives but attractive enough to be followed.
Lisa Gardner is president of consulting services at OMS Strategic Advisors.
D CEO Real Estate Newsletter
Get weekly updates on breaking commercial real estate news and relevant industry reports.