With the thriving economy, affordable living, and central location, it's easy to believe that Texas is the best place to live and work in the country. Known for both its big-city excitement and suburban living options, the Dallas-Fort Worth area has made its claim to fame as the fourth-largest metropolitan area in the country with 8 million residents.
At its growth rate, DFW is poised to surpass Chicago as the third-most populous metro area in the country within the next two decades. With how robust the investor demand has been in DFW, it's now the largest single real estate transaction market in the country, all of which makes me confident that DFW will be, if it isn't already, the nation's golden child for apartment development.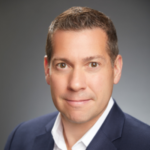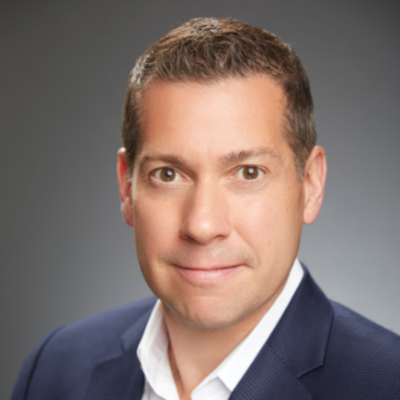 The North Texas region specifically has emerged over the years as one of the true Tier-1 metropolitan areas in the nation. It's no secret that the recent net migration and corporate relocations from expensive markets such as California and New York are coming to North Texas for these distinct advantages that residents and businesses experience in the Lone Star State.
Even investors that I regularly communicate with from California to New York to Europe and Asia are observant of DFW's success and want a piece of the pie. Regardless of my favorable personal opinion, the performance of apartment construction has solidified that sector of the Texas real estate industry as a key driver of development.
A clear benefit for us in the current North Texas real estate industry is that land and opportunity are plentiful. Obviously, that can be a double-edged sword, as barriers to entry are not as severe as they are on the coasts. Notably, in a recent
analysis
by Richardson-based RealPage Inc., DFW led the nation in ongoing construction with 36,400 apartment units underway in January alone.
While new apartment construction compared to the current apartment stock is significant, compared to the total size of the market, DFW's construction pipeline is not among the most aggressive on a relative basis compared to other major metros – including many with a much lower growth trajectory compared to DFW. I'm optimistic that the market will have the opportunity to absorb the given growth as the economy here prospers.
It's also important to note that constraints on development here are becoming more of a factor. Many suburbs in DFW either substantially restrict the number of units that can be built through restrictive zoning or require dense construction types (notably with parking garages or ground-floor retail) that make projects difficult to justify on a cost basis given prevailing rents.
We see a trend of more resistance to apartment development in many suburbs, which will naturally constrain supply. Surging labor and materials costs are other factors that will make it harder to build apartments in the next 10 years vs. the last 10 years. That said, these constraints will help to prevent overbuilding, which should keep rent and occupancy levels robust.
Anchored by the growth of our suburbs and two major cities, the 'booming 'burbs' have also made a huge impact on DFW's emergence as a top market for apartment development, investment, and absorption. The same study by RealPage Inc. showed Carrollton, Farmers Branch, Frisco, Addison, and North Fort Worth are currently leaders in the number of apartment units built and cities that garnered the most development of multifamily construction so far this year. Fortunately, these are the same places that are seeing high job growth and in-migration from outside DFW.
Compared to past generations, millennials are putting off the 'starter home' trend and renting for longer periods of time, which is a major 'pro' for our industry.
Nationally, Dallas has been an industry leader in the number of new single-family homes under construction. However, affordability and the millennial demographic have played a major factor in the new demand for single-family rentals. As the largest generation in the nation, millennials drive a significant portion of our business. Compared to past generations, millennials are putting off the 'starter home' trend and renting for longer periods of time, which is a major 'pro' for our industry. Developers should seize this opportunity while it's still hot and take advantage of this 'long-term' renters market.
According to
Zumper
, renter-occupied households in DFW currently account for 44 percent of the total occupied housing units in the area, with average rent increasing by 12 percent over the past three years. This statistic alone further indicates that we need to embrace this evolving renter journey shift as millennials prioritize high-end amenities, smart home features, and convenience in location instead of beginning the first-time home buying process.
To further accommodate the spike in population and millennial demographic, I've seen DFW successfully embrace an urban core boom by growing its mixed-use districts as an infill strategy. Uptown Dallas was the city's first real attempt at concentrating its density while also incorporating retail, office, and real estate in a conveniently walkable area. Its popularity has now revitalized the city, with similar neighborhoods such as Deep Ellum, Oak Cliff, Plano/Legacy West, and Fort Worth's West 7th neighborhood following the same model. As a result, I believe that these neighborhoods will continue to be key submarkets for new multifamily projects throughout 2021. And even folks that don't live in these areas will find DFW attractive due to how accessible they are from the suburbs.
Despite the slight pause in development last year due to the pandemic, Newmark's
4Q20 United States Multifamily Capital Markets Report
reported that in the fourth quarter of 2020, Dallas drew in the largest capital flow in the nation with $10.3 billion invested in multifamily projects. To me, this only proves that regardless of last year's short hiatus in construction, the DFW real estate industry is not only resilient but that developers are more than willing to deep dive back into the market.
With this said, I think the pent-up demand we've experienced over the past year will only make the multifamily investment in 2021 and beyond go further up. We've seen the competition for apartment sites become far stronger and even rather intense in some cases as 2021 has progressed, and the economy appears to be setting up for a sustained boom.
Everything is bigger in Texas, including the opportunity for apartment investment, development, and absorption. Thanks to the strong tailwinds coming from corporate relocations from other parts of the country coupled with a booming job market, a highly qualified customer base, and an unparalleled cost of living, I believe the North Texas real estate industry should be prepared to welcome new construction of apartment developments with open arms and, hopefully, enough space!
John Griggs is the co-CEO and co-founder of Presidium.
Get the D CEO Real Estate Newsletter
Get weekly updates on breaking commercial real estate news and relevant industry reports.