As we all emerge from the pandemic-shadowed year of 2020 and begin to seek out a path back to something that looks close to "normal," it doesn't take long to realize that may not be a possibility.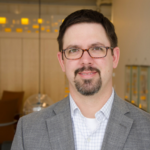 "Normal", like so many other terms in our western lexicon, has become a relative term for people who are often at odds regarding its definition.  Going back to "normal" for most organizations is being challenged by a working landscape where the formal office is eroding daily.
USA Today recently reported that "Nearly 30 percent of working professionals would quit if they had to return to office after the pandemic." At the same time, the staff is also missing their coworkers, the close community, and the culture of the office. Depression is on the rise, and the practice of mentoring and training has deeply suffered and will likely have a negative, multi-year impact on young talented staff.
Getting back to the office may hold the key to relieving some of these issues, but only if the office supports the flexibility, freedom of choice, and culture-building environment that is so sorely missed.  s you consider your office space, and the plan to return over the coming months, take the time to study the following questions.
Is your workplace important?
Does your physical workplace amplify your culture, build community, and connect people to your brand? Is the place where you have traditionally spent 8-plus hours per day pulling its own weight? The workplace has the potential to be a cultural and community hub for your staff, bringing people together and creating a common bond. For centuries, the places that people congregate daily have a significant impact on the culture. Your office can, and should, be significant.
How do your people work?
Are there unique work styles within your organization? Are there behaviors you want to reinforce or discourage? Many organizations are considering reducing private office footprints in exchange for more shared spaces to provide options for different kinds of work. A carefully considered blend of spaces should be offered in order to provide the right space to be the most productive.
Will people have the ability to choose when and where to work?
Will your organization support work from home and/or work from anywhere policies? Now that we have all experienced the freedom to choose the location we work at, we are all finding out – at an individual level – which scenarios are successful and which present challenges. While working from home, the recent college graduate has a very different workday experience than the parent of three kids. Both individuals provide high value and unique skills to the organization, and both will require the freedom to choose the best place to deliver their work, learn from peers, and achieve their career goals.
[img-credit align="alignnone" id=" 848761″ width="1024″]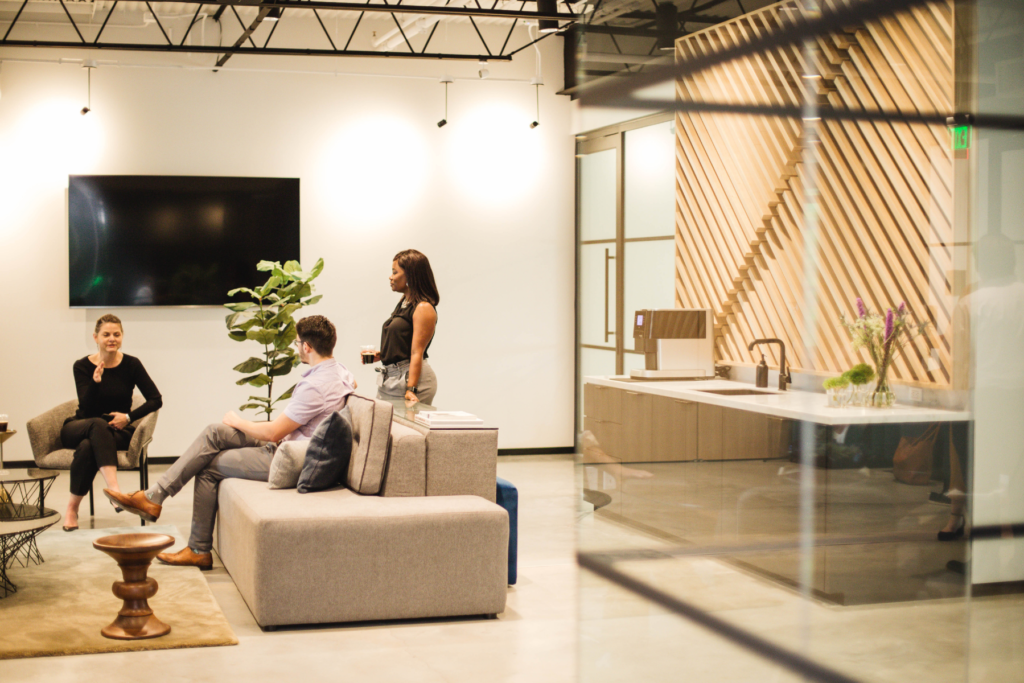 [/img-credit]
Will people have dedicated or shared individual spaces?
Is having an assigned seat for each person an important part of the culture? Moving to a shared seat scenario should be much more than a real estate strategy. To be successful, this must be a cultural shift and focus on teambuilding, cross-department training, or another business goal that is achieved through quickly putting people together in strategic teams. Unassigned seats have the ability to promote an urban vibe of community and teamwork. But they also limit personalization and sometimes have the effect of making people feel transient – like they don't have a home. These problems can be solved by placing a greater focus on Brand Integration within the office space, and programs that support intra-office community building.
Are you confident in the future?
How confident are you about the future of the organization? Are changes to your company or industry predictable over the next five years? Ten years? Flexibility in both design of the space, as well as the business and HR policies that support the use of the space, may need to be revisited often. The design and construction of the workplace should support the evolving nature of work and workers.
As you consider a return to the office, please take the time to consider the physical workplace changes as well as the policy changes that will make this return a success. Engage a change management professional or a workplace strategist that can help align your leadership with a top-down perspective and can help answer these five questions in your own unique way.
Your workplace can and should be an active participant in reinforcing the new ways of working that will define your organizations' success going forward.
Marc Bellamy is a partner and principal with PDR, an architecture firm and business consultancy that helps companies best leverage their workspaces.
Get the D CEO Real Estate Newsletter
Get weekly updates on breaking commercial real estate news and relevant industry reports.