There has been a lot of negative talk about Dallas' glut of sublease space over the past several months. And yes, DFW has hit a new high watermark for availability if you are only looking at total square feet available. But the real story is a lot more nuanced than that, and two main factors contribute to the market perception: Sublease stats and leasing activity.
Sublease Stats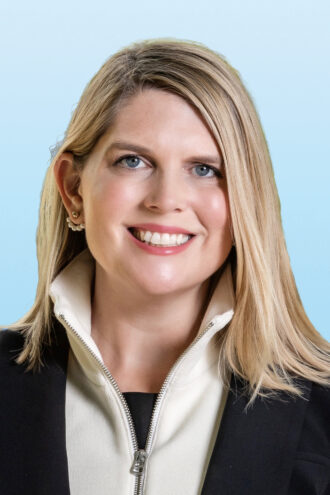 In January of this year, sublease availability topped 9 million square feet. Still, that number has already decreased by around 500,000 square feet to 8.5 million at this time, per the latest CoStar stats. A deeper dive reveals that around 1.1 million square feet of that number is attributable to Fort Worth, and another 500,000 square feet is Class C or is misclassified. And another 900,000 square feet of sublease space has less than 12 months of the remaining term.
So, by my count, the real sublease vacancy for Dallas is closer to 6 million square feet, made up of 386 individual blocks of space ranging from 800 square feet to more than 500,000 square feet. Two-thirds of those individual listings are under 15,000 square feet, which means that it is extremely likely that a direct deal under 15,000 square feet will be competing with one or more sublease offerings at this time.
On the flip side, there are only ten blocks of sublease space that are more than 100,000 square feet, and those ten availabilities make up nearly 2 million square feet or roughly one-third of the total available sublease space. And several of those sublease listings are pretty tired or have been on the market since well before COVID—Or both.
If you look at the numbers by submarket, the submarkets that are likely to be feeling the most pressure from the Covid sublease influx are the Upper and Lower Tollway and Las Colinas submarkets, which collectively make up nearly 60 percent of all new sublease listings in the past 12 months, for a total of 2.4 million square feet. On the other hand, CBD has only accounted for 368,000 square feet of new sublease listings in the past 12 months, with Uber's sublease at The Epic being the most significant at 115,000 square feet.
Leasing Activity
After 10-plus years of the longest bull market Dallas commercial real estate has ever seen, the abrupt stop in leasing activity last March was shocking. Deals that were already in motion came to a complete standstill, and the pipeline of new deals dried up. When deal activity finally started picking back up last summer, it primarily seemed to be fast-moving small to mid-sized deals (under 15,000 square feet), seeking move-in-ready options because the disruption of the pandemic had delayed their process, and they were running out of time.
High-quality sublease options with recent buildouts were able to capture some of this early activity, contributing to the concerns about the excess number of sublease options available.
The big deal pipeline is not as robust as early 2020, which means the main source of lease activity is related to those small and mid-sized deals with local decision-makers. In fact, many of the large deals in the market last March chose to do short-term lease extensions for one to two years, further disrupting the pipeline of big deal activity and skewing our perception of market activity to subleases.
Outlook
It is important to keep in mind that we will always have a static sublease vacancy. Historically speaking, that number has averaged around 4.0 million square feet for the past several years, which only makes up around 1 percent of the total DFW market. Big deal activity is picking back up again and is likely to gain momentum as we approach summer, which will likely take some of the attention away from the sublease market activity.
With nearly 900,000 square feet of subleases expiring in the next 12 months and some of the higher quality, long-term subleases getting scooped up, we should see the market correct itself back toward the average sublease availability over the next several months.
Sara Terry leads the Dallas-Fort Worth leasing group for Colliers International.
Get the D CEO Real Estate Newsletter
Get weekly updates on breaking commercial real estate news and relevant industry reports.