The commercial real estate industry in Dallas-Fort Worth has had a front-row seat to the impacts of the COVID-19 pandemic over the past year. As brokers, property managers, financiers, project managers, designers, and end-users, we all look at it from a slightly different vantage point.
As a project management professional, I've been keenly interested in observing how construction costs have changed over the past year. As I've followed the pandemic's effects on construction, an interesting (somewhat surprising) development has occurred.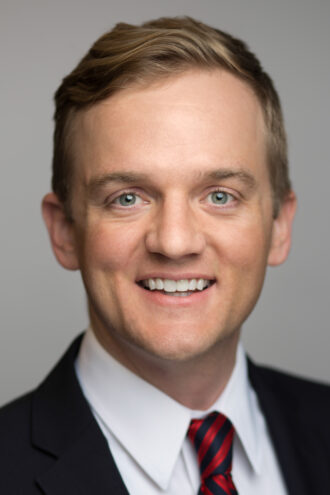 It won't come as a surprise to hear that the construction market slowed considerably over the past year (as a result of sluggish office and retail leasing activity, among other things). In fact, according to the Dodge Data & Analytics: New Construction Starts Report, construction starts nationally were down a whopping 22 percent year-over-year. With decreased demand, one would assume construction costs have also reduced accordingly, right? As Lee Corso would say, "Not so fast, my friend."
Despite an abrupt slowing of construction, costs have actually increased rather significantly. Cushman & Wakefield recently published a fascinating and robust construction cost report that notes "the building cost index (a measurement of cost of goods) actually increased at a higher rate in 2020 than 2019 while the construction cost index (which takes labor into account to a greater degree) was flat in 2020." How do we explain this counterintuitive event?
Construction costs are largely based on material, and offsite fabrication costs and those supply chains were disrupted and efficiencies lowered in 2020.
Commodity prices continued to climb due to hot industrial, multi-family, and residential markets. For example, lumber costs rose 37 percent, and copper costs rose 22 percent year-over-year.  Experts expect those to continue climbing.
The pandemic's whiplash was quick, and labor costs respond much slower to headwinds. The market already suffered from a skilled labor shortage, and consequently, the labor market changes have been muted.
Jobsites have become a little less efficient due to masking, temperature taking, distancing of crews, cleaning requirements, delivery restrictions, etc.
A cynic would think it seems like when the market is hot, costs rise, and when the market is slow, costs rise. What a warm ray of sunshine this blog post is!  Don't worry – there is some good news. Of the 39 major markets in the U.S. and Canada that Cushman & Wakefield recently surveyed, the Dallas-Fort Worth market maintained its reputation as an affordable market for end-users to construct space. In fact, we charted near the bottom in the U.S. and more affordably than markets like Orlando, Indianapolis, Salt Lake City, and St. Louis.
The recent Cushman & Wakefield study reveals that for a standard office full-floor tenant improvement project, the average first-generation space cost is approximately $79 a square foot and second-generation space around $67 a square foot. Irrespective of the pandemic, while the construction cost tide has risen nationally, Dallas-Fort Worth has remained a relatively great value for investors and companies to build and occupy real estate.
As we get deeper into 2021, I expect costs to continue to slowly uptick as the economy re-opens, and construction today will be cheaper than construction tomorrow.
Dallas-Fort Worth will sustain its reputation as a good value market, business-friendly, and with a large, competitive marketplace of sophisticated architects and general contractors. Armed with good information, time, and project leadership, occupiers of space can confidently enter the market with a good understanding of anticipated costs and an assurance of value that our local market bears. There is no time better than the present to start swinging hammers!
Kyle Griffith is a senior director within Cushman & Wakefield's Project and Development Services (PDS) group.
Get the D CEO Real Estate Newsletter
Get weekly updates on breaking commercial real estate news and relevant industry reports.