Real estate in North Texas is hot. Because of that, everyone wants a part of the action, including Bravo Television reality star Fredrik Eklund. Today, Douglas Elliman Real Estate, one of the largest independent residential real estate brokerages in the United States, announced they were setting up shop in Highland Park. Eklund and his team, which consists of Julia Spillman and John Gomes, will run the show.
For years, Million Dollar Listing has highlighted Eklund's out-of-the-box antics as he made a killing in selling luxury homes in New York and later Los Angeles. In fact, his The Eklund | Gomes Team is no. 1 in the country in condominium sales.
The firm will hit the Dallas market with over $1.1 billion in new, local projects in the pipeline. It will be servicing resale, condominium sales, rentals, corporate relocation, and builder sales in and around the Dallas region.
"Texas is the most exciting market in the country right now, with buyers from California, New York, and Florida relocating here," Eklund said. "We are looking forward to making real estate history with our new colleagues."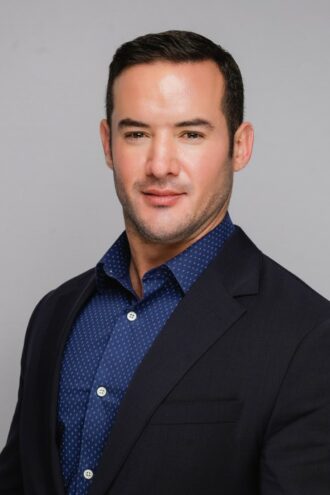 Jacob Sudhoff, CEO of Douglas Elliman, Texas, says expanding into North Texas gives the firm an amazing opportunity not to just raise the bar but also do something different. "Our technology advances, combined with our national footprint and international reach, is going to bring unprecedented platform to Dallas like no other firm," he said.
As soon as we heard the news, D CEO got on the phone with Sudhoff to talk more about the expansion—and the possibilities of Bravo hosting another Dallas show.
D CEO: You all have announced more than 1.1 billion in new Dallas projects. Can you share any of those with us?
SUDHOFF: So, we are not able to divulge those yet, but they are coming within the next, like literally, weeks. Over the next couple of weeks, we're going to be announcing a couple of new projects in Dallas, and then over the next six to eight weeks, there'll be more. Douglas Elliman is the no. 1 seller of condominiums in the country, and we are bringing our expertise to Texas. We are already no. 1 in Houston and now opening up in Austin and Dallas. Our goal is to take on that market. The thing about us is we're the only national company that has an exclusive new development division in Texas. And so that's something that really separates us from everybody else.
D CEO: Since you can't share the projects yet, what about the areas you're looking at?
SUDHOFF: Our first markets are the luxury markets—from Frisco, all the way down to the Park Cities to Turtle Creek. You name it; it's all over the place.
D CEO: How long have you had your eye on Dallas?
SUDHOFF: I've been watching it for quite some time. We opened in Houston at the end of 2019, and we always knew we wanted to come to Dallas, but we were pushed; We were not planning to open Austin and Dallas at the same time. But, because there's such a demand, and a migration to Texas right now, that for us to be able to capture the market, and you know all the corporate relocation, as well as all the buyers that are coming in from our feeder markets, especially places like LA and New York, we had to have these offices open. That sped up our timeline and really pushed us to open up both of these offices at the same time. As we know, COVID made Texas more popular. We're just seeing such a growing migration, and we don't see it stopping anytime soon.
D CEO: Why was it important to set up an actual office here?
SUDHOFF: A lot of those developers we have relationships within New York or LA or Miami, now they're coming to Texas. For us, we are following our developers. And we're also following the brands. Several of the new branded residential projects in Texas, many of the time, we are already selling those branded residentials in other markets around the country. Because of that, the brands know we understand how to articulate the brand. Douglas Elliman is the no. 1 condominiums sales team in the country—no one has better experience than that. Nationally, Fredrik and his team are the no. 1 team in the country. They have completed over 75 projects of new development. We are following our clients, the developers, the buyers, the branded brands, and that's why Dallas was so important. Dallas is a market that everybody wants to break into. It's just an exciting time for us to be able to be here on the ground floor of this and really help bring a lot of these ideas and projects to fruition.
D CEO: How do you think Fredrik and his team will fit in with Dallasites?
SUDHOFF: I think they'll fit in just right. For me, I love the idea of being able to bring that type of spotlight to Dallas. Dallas has always been left behind LA, Chicago, New York, Miami, and I feel like Dallas is getting to the tipping point where you have folks like Fredrik coming in and who are going to be able to put a spotlight on it, like never before from a residential brokerage perspective. We don't have a celebrity agent in Texas, and we don't have one in Dallas, so this is going to be the first of its kind to be able to truly bring that level of following. To see Dallas be on the same level as New York, Miami, LA is going to be amazing.
D CEO: Do you think there is an opportunity to see a Million Dollar Listing Dallas?
SUDHOFF: I think the best way to say is, Fredrik is always on all these different journeys. And I think that usually, the cameras follow Fredrik wherever he goes. It's always a possibility.
Senior Executive Vice President and Managing Director, Dallas, Michael Reddell, will reside in the new Dallas office located in Highland Park at 4514 Travis Street. Agents are currently being hired in Dallas.
Get the D CEO Real Estate Newsletter
Get weekly updates on breaking commercial real estate news and relevant industry reports.