On April 28, D CEO will reveal the winners of its 2021 Commercial Real Estate Awards program. Leading up to the big event, we're featuring all 83 finalists (51 projects and deals and 32 professionals), one category at a time. Today, we're sharing information about the project in the Community Impact Award category.
Arlington Independent School District Arts and Athletics Complex
Key Players: Kelly Horn and Michael Parkos with AISD; Wayne Reynaud with HKS Architects; and Corbett Nichter with

Adolfson & Peterson Construction
Arlington Independent School District recently completed an Arts and Athletics Complex, a key aspect of Arlington ISD's 2014 Bond Project. The complex will benefit all Arlington ISD students, from Kindergarten to 12th grade.  The arts complex called the Center for Visual and Performing Arts is 97,963 square feet and features a 1,250-seat concert hall, a 425-seat theatre, and various dance studios. The athletics complex is complete with Arlington ISD's first natatorium, complete with a 50-meter, 13,500 square foot competition pool, a 2,500 square foot warm-up pool, and a diving area. The natatorium also will have 1,000 seats for spectators and a separate, 1,200-seat area for volleyball, basketball, and wrestling. The complex will be open for use by the City of Arlington residents. 
Hall of State at Fair Park
Key Players: Dale Sellers with Phoenix 1 Restoration; Veletta Lill with Dallas Historic Society; Stefan Kesler with the City of Dallas; Michael Van Enter with Van Enter Studio; Brian Nicodemus and

Felicia Santiago with

Gensler
A beloved Texas landmark, the Hall of State at Fair Park, got a much-needed renovation this year. The project included refurbishing the existing murals and exhibits holding both state and national treasures and improving the building's waterproofing, and making it fit modern accessibility laws. The City of Dallas considered the project to be the second most important restoration project in the State of Texas, behind the restoration of the Alamo in San Antonio. In fact, one of the most beloved artifacts held within the Hall of State is the original Texas flag that once flew over the Alamo. The Hall of State and Fair Park itself were originally built in 1936 to mark the centennial anniversary of the Republic of Texas. The ADA accessibility measures added in 2020 are the only new construction on the building since its construction in 1936.  
Parkland Hospital Moody Center for Breast Health
Key Players: Mark Stewart with Parkland Health & Hospital System;

 

Tim York and

Thomas Crowther

with Crowther Joint Venture; Meredith Brelo and

Ana Pinto-Alexander

with

HKS Architects
Parkland Hospital's new 40,000 square foot Moody Center for Breast Health will allow the hospital to provide comprehensive breast care to patients and will also be home to several research teams. The extensive million project is located on the first floor of Parkland's new Outpatient Clinic building. It will consolidate all of a patient's potential needs, be it medical or surgical oncology, plastic surgery, or imaging, in one building. The Moody Center sits adjacent to DART and metro stops and hopes to lower entry barriers to hospitals and provide equality for breast health in Dallas. 50 percent more patients will receive treatment in the Moody Center than Parkland could previously accommodate.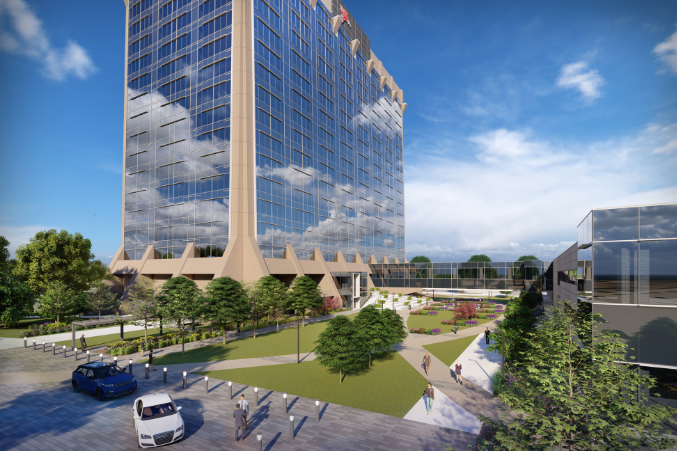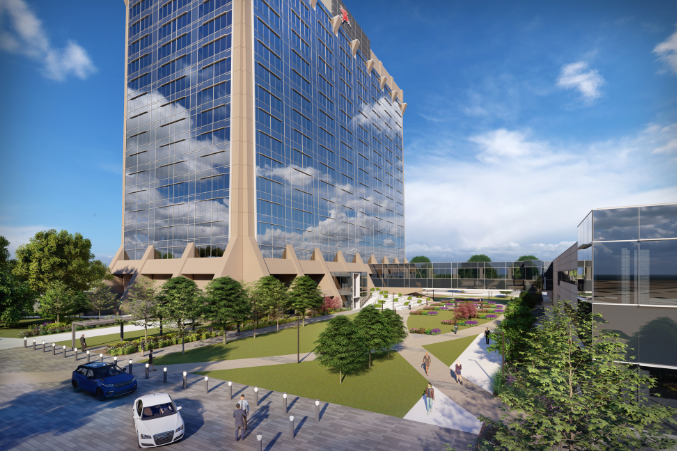 Pegasus Park
Key Players: Steve Davis with J. Small Investments; GFF; Scott + Reid; Lyda Hill Philanthropies
Small Investments andLydaHill Philanthropies partnered to reinvent the 23-acre former Mobil Oil Corp. campus into a scientific and community hub. Pegasus Park will act as a breeding ground for innovations in biotechnology, advancing Dallas's image as a leader in medical advancements. Spread across 750,000 square feet, the campus will contain several key components, including the biotech-plus and social impact hubs and commercial tenants, and several dining and entertainment venues. Also, 150,000 square feet of the rentable space will be a space called Water Cooler and will offer subsidized rents for nonprofit and social-impact tenants, extending the community impact of Pegasus Park.  
TCU School of Music, Music Hall, and Van Cliburn Concert Hall
Key Players:

Todd Waldvogel and

 

Brooke Ruesch

with TCU; BORA; The Projects Group; and

Broaddus & Associates

 
Texas Christian University School of Music got a new home in the Music Hall and the Van Cliburn Concert Hall. The two-story, 62,000 square-foot building contains a 7,000-seat concert hall and practice facilities, a band hall, classrooms, and a banquet hall. The hall was designed to mirror a grand concert hall. The LEED Certified building has adjustable acoustics that can be modified to fit the nature of any performance. In 2021, TCU will host the world's most prestigious piano competition, Van Cliburn International Piano Competition, at the Van Cliburn Concert Hall. The competition is expected to draw international audiences to Fort Worth. 
The
 Kessler School
Key Players: Eliza Solender with Solender/Hall; Cooper Smith Koch with The Kessler School board; Vanessa Ullmann with The Kessler School; and

Design DMU Architect
The Kessler School, a pre-K through 8th-grade private school, purchased its new campus, the former home of Calvary Baptist Church of Oak Cliff. The new campus spans 2 acres and 60,000 square feet. The school plans to repurpose the neoclassical architecture of the church while also making interior renovations to make the building more suitable for learning and technological advancements. A part of the project also includes repurposing the church's sanctuary into a gym and turning the remainder of the 2 acres into sports fields and playgrounds. In repurposing the decaying church, The Kessler School adds value and beauty to the Oak Cliff neighborhood. The new campus will be operational by Fall 2021.  
Get the D CEO Real Estate Newsletter
Get weekly updates on breaking commercial real estate news and relevant industry reports.