On April 28, D CEO will reveal the winners of its ninth annual Commercial Real Estate Awards program. Leading up to the big event, we're featuring all 83 finalists (51 projects and deals and 32 professionals), one category at a time. Below we have highlighted the finalist in the Best New Multifamily Project category.
AMLI Fountain Place
Key Players: Page, AMLI, and Goddard Investment Group
AMLI Fountain Place is the residential sibling tower to Dallas' original Fountain Place. It is located precisely where the original architect Henry Cobb (founding partner of the internationally renowned firm formerly known as I.M. Pei & Partners) envisioned a second twin tower more than 30 years ago when the original Fountain Place office building was constructed. The tallest residence and the only for-rent high-rise living experience in the Dallas Arts District, the 45-story multifamily delivered 367 units to the neighborhood. Architecture firm Page worked with the developer to design the AMLI Fountain Place building and its interiors. AMLI pulled in Archer Western as general contractor to ensure Page's design could be carried out due to the tower's complex design and height.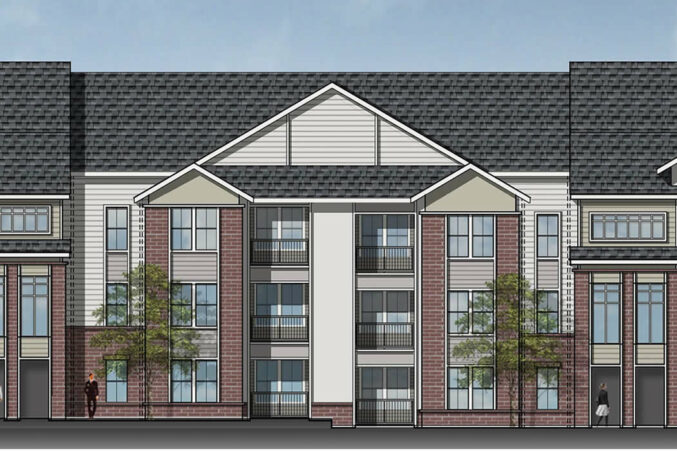 Bardin Apartments
Key Players: OM Housing, City of Arlington, Mission Arlington, and YMCA
Developed by OM Housing, the $27 million, 112-unit Bardin Apartment complex in Arlington was designed with affordable housing in mind. The 115,618 square foot complex came to life thanks to housing tax credits from the Texas Department of Housing and Community Affairs, with additional financing from Colliers Mortgage. The TDHCA credits allow the complex to provide truly affordable housing for the area. Sitting on 6.5 acres, the multifamily is designed with the outdoors in mind. Amenities include a swimming pool, outdoor BBQ grills, and picnic seating, and bike trails. There is also a butterfly garden on-site. OM Housing worked closely with the City of Arlington, Mission Arlington, and the Arlington YMCA while developing the complex. The community organizations will help provide learning and lifestyle activities for residents of all ages.  
Presidium Revelstoke
Key Players: O'Brien Architects, Kimley-Horn, Provident General Contractors, and SeeSaw Creative
Built within the Alliance Town Center, Presidium Revelstoke is redefining technology-based luxury apartments. The first building of its kind in North Fort Worth, Presidium Revelstoke, is leading the pack of new developments in the area to keep up with booming business growth. Its SMART integration will set the standard for future developments in Fort Worth.   The $65 million, 466,515-square-foot development has integrated SMART technology into all of its 408 upscale units; apart from its energy-efficient and SMART technologies, luxury amenities at Presidium Revelstoke range from a resort-style pool to a dog park and an onsite car wash. Designed by O'Brien Architects, the luxury complex also includes 9' ceilings and sits on 17.5 acres.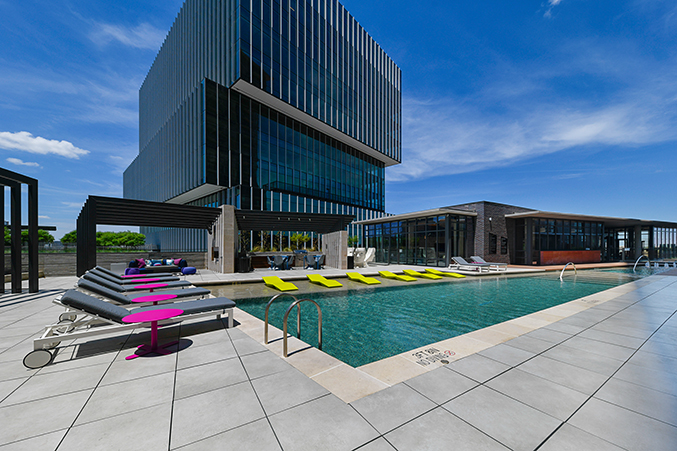 The Hamilton at The Epic
Key Players: Westdale, StreetLights Residential, Ink + Oro, and LRK
The Hamilton features 26-stories of luxury apartments within historic Deep Ellum. Located within Westdale's mixed-use development, The Epic, The Hamilton pays tribute to its neighborhood. There are several installed art galleries throughout the high-rise building, featuring art commissioned by local Deep Ellum artists. Other creative amenities in the 310-unit apartment building include a media tunnel, private reading nooks, and a makers space community workshop. Luxury amenities include in-unit Sonos speakers, solar shades, and a pool with unparalleled views of Downtown Dallas. Architects from LRK ensured that the building's exterior flowed with the existing historical warehouse buildings in the area. Complete with 22,900 square feet of ground-level retail, The Hamilton truly pays tribute to both the art and Deep Ellum culture. 
D CEO Real Estate Newsletter
Get weekly updates on breaking commercial real estate news and relevant industry reports.