This past year, a year marred by widespread uncertainty and unique operational challenges, few commercial real estate asset classes have emerged as a true 'darling child' quite like data centers.
Where most commercial real estate subsectors faltered due to unforeseen social and economic disruption, the data center industry largely benefitted from the same disruptive factors: the transition to work-from-home, widespread remote learning, and the 'virtualization' of just about everything.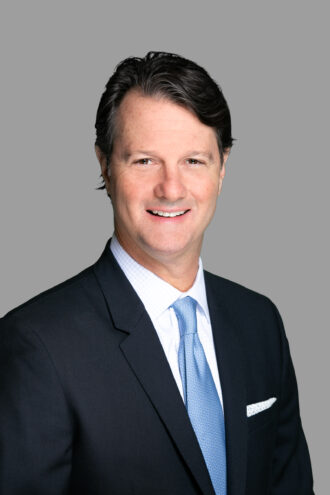 In 2020, our insatiable appetite for data grew even stronger. Every minute, Zoom hosted over 200,000 users in virtual meetings; Netflix users streamed over 400,000 hours of video; customers spent in excess of $1 million online; and DoorDash app users placed 555 meal orders. Our ever-increasing reliance on technology accelerated to unprecedented heights. As the backbone that empowers our increasing global digitalization, data centers enabled us to work, connect, learn, and recreate without skipping a beat.
The internet, which now reaches up to 60 percent of the world's population – or around 4.7 billion people – surged in the last year, with unprecedented usage driving data center demand across the globe. Despite record usage and enhanced reliance on technology, however, data centers have proven reliable and resilient in empowering our interconnected world—and investors are taking notice.
While most commercial REIT stocks suffered significant losses in 2020, the data center subsector flourished, outpacing the lowest-performing REITs (retail) by nearly 50 percent and outperforming all other REIT subsectors with an annual stock performance of +19 percent overall.
Data center spending reached record levels in 2020, led by the 'big three' cloud giants: AWS (Amazon), Microsoft Azure, and Google. The market for cloud computing grew significantly, posting revenues of over $90 billion, or a year-over-year increase of almost 40 percent.
The top data center markets in the country witnessed record absorption of multi-tenant data center space, fueled by increased user demand. On the capital markets front, pension funds, sovereign wealth funds, and private equity funds alike flocked to data centers for their strong underlying fundamentals, pushing cap rates down and narrowing the supply of quality assets across the country. As the economy continues its recovery, and we begin to emerge on the other side of a hopeful 'post-pandemic reality, the data center industry will continue to experience robust growth.
Looking ahead, the dramatic decrease in COVID-19 cases we have witnessed in Texas and across the country, coupled with a largely successful and widespread vaccine campaign, gives us much to be hopeful for. As of April 2021, over one-third of the U.S. adult population has received at least one COVID vaccine dose. Nearly 20 percent of the total U.S. population has been fully inoculated.
Through it all, data centers have played a crucial role in the background: hosting critical medical and patient data in secured facilities; supporting the many apps and various media that have kept us informed and vigilant; and enabling essential up-time for our nation's emergency services during a global health crisis.
As I sit in my office at McKinney & Olive in Uptown, preparing to dial into my third Microsoft Teams call of the day, I'm reminded of our growing reliance on technology, which offers no signs of reversing. So long as we continue to rely on technology to empower our lives, we will require robust underlying infrastructure to support that reliance. From my view, data centers are primed and ready to meet that challenge.
Bo Bond is an Executive Managing Director in Cushman & Wakefield's Global Data Center Advisory Group.
Get the D CEO Real Estate Newsletter
Get weekly updates on breaking commercial real estate news and relevant industry reports.