Last year will definitely be one for the history and economics books. It affected everybody differently—for me, more walks with my dog, Tessa. I was even able to shed a few pounds—not enough, though!
Working from home and not traveling meant more time with our families. Zoom, Webex, or Teams calls are the new norm and will forever change our private and professional lives. I know we all hope that this virus will soon be in our rearview mirror, so we move on with our lives and enjoy getting together with family, friends, and business colleagues to rebuild what this virus has destroyed.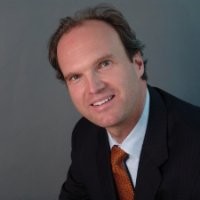 The commercial real estate industry started strong at the beginning of 2020. During this long-lasting and ongoing economic cycle, all the signs of another booming year were present until it was thrown into a screeching halt in March. Initially, the lockdown threw the commercial real estate market in a state of shock and confusion for a moment but low and behold. It offered some extremely positive surprises, especially as it relates to multifamily apartments.
As a result, it manifested itself in the following capital market trends: An enormous amount of pent-up capital has made the pursuit for "for sale" product extremely competitive.
Fully marketed investment sale deals have achieved record interest and record pricing far exceeding "PRE-COVID-19" levels.  The commercial mortgage markets stayed extremely liquid at historically low-interest rates, especially the agencies driving force behind the advantageous financing for apartments. The low-interest-rate environment has, in turn, resulted in a cap rate compression. The cap rates for newly-built Class A deals have decreased by 0.25 percent to 0.50 percent "POST-COVID" than "PRE-COVID."
The following characteristics developed in an even bolder way on the investor's side and kept fueling the demand for Texas multi-housing products, especially in Dallas-Fort Worth. CRE Investors are leaving the coastal cities, especially cities located in "blue" states. This trend has been going on for a while but has been augmented by the pandemic. As a result of the new political landscape in Washington D.C., CRE investors are trying to 1031 exchange their profits into new properties before the tax laws change. CRE Investors that have traditionally been investing in other product types such as student housing, retail, office, etc., are diversifying their portfolios by adding multi-housing products to the mix.
To a big extent, I am pretty sure that these trends will continue. The bigger question is:  Will apartments continue to show strong performance, and where will interest rates go from here? Let's see what 2021 has in store for us.
Jorg Mast is the executive vice president of Capital Markets at Colliers International.
Get the D CEO Real Estate Newsletter
Get weekly updates on breaking commercial real estate news and relevant industry reports.