For the past five years, I have been on a campaign to reduce the number of parking spaces dedicated to office, hotel, residential, and retail uses. Simple facts are slow to gain acceptance.
The vast majority of cars sit in parking spaces for 20 to 22 hours per day. In urban areas, we move our vehicles from one garage to another several times a day. In suburban areas, we have parking garages at home and surface or structured spaces at work.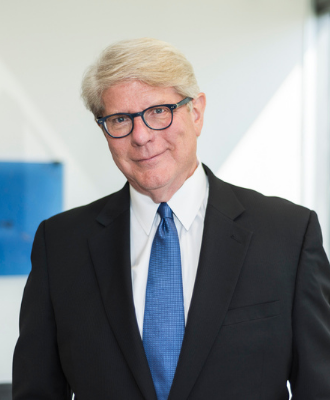 Parking garages are enormously expensive to build and tie up resources that are inflexible and significantly under-utilized. Surface parking lots are less costly to build, but they encumber very valuable land without generating revenue. Our experience indicates that typical suburban office buildings utilize 45 to 55 percent of the built spaces.
In fairness, there are dramatic exceptions to parking needs in build-to-suit scenarios. Hotels are required to build dedicated parking spaces when a nearby office parking structure sits empty at night. Peak hours in hotel and office building counter-cycle perfectly. Office employees prefer to walk to lunch if the possibility exists.
BOKA Powell has been investigating future-proofing garages for the past three years. We have developed a template for how to convert podium office parking to 100 percent recyclable office space, without compromise. The conversion strategy will work, but it will emerge more quickly if municipalities support the initiative with tax incentives. Reduced demand for parking spaces will be met with greater acceptance once evidence can be presented to investors and corporate decision-makers.
Before COVID, the use of personal vehicles was trending downward in favor of ride-sharing. We do not know what the long-term effects of COVID will be, but we will at some point, return to normal.
The game-changing news is coming from entrepreneur Elon Musk and Tesla Motors. Looking back six years ago, my wife was an early adopter of electric-powered cars. Her Tesla P85D was beautiful, smooth-riding, and fast as lightning without making an audible sound. Zero to 60 in under three seconds gave me goosebumps when I dared to activate the "Insane" mode. Ludicrous and Plaid modes are available on current Tesla models and achieve off-the-chart speed and comfort. Tesla has been updating its on-car technology while your car rests at night since its inception. Self-driving and parking features have been added and upgraded to unparalleled success.
Tesla is launching a new program called SAV – Shared Autonomous Vehicles. Your Tesla can be driven to work in traditional fashion, but the game changes when you, as the owner, decide to place your car (via the phone app) in the SAV pool and the Tesla network takes over. Your car will be dispatched to transport other members of the SAV program, but it will be available to you for your next ride whenever you predetermine a pick-up time. The incentive to place a car in the SAV pool is monetary. Tesla estimates the cars may generate up to $30,000 per year in revenue, or looking at it differently, reduce your cost per mile to about 4 cents. As a Tesla owner, you can choose to include or exclude your vehicle from the SAV pool altogether.
Questions arise immediately about the car owner's liability, depreciation of the car's value, user screening, autonomous driving reliability, operating expense increases (tires are prone to wear more quickly on Tesla's due to the high torque motors, but coolant replacement is about the only annual maintenance cost that may be incurred).
There is a myriad of software companies investing in autonomous vehicle technology. Tesla is ahead of the industry at this moment, but the overarching good news is that a new mass transportation methodology is entering the market at warp speed and the built environment will benefit wildly from that manifestation.
Trip generation will remain the same, but the hours that cars nest in parking facilities will diminish greatly, and that is bad news for parking garage builders.
Don Powell is partner and principal-in-charge of BOKA Powell.
Get the D CEO Real Estate Newsletter
Get weekly updates on breaking commercial real estate news and relevant industry reports.