As we mark one year since the start of the pandemic, I have been reflecting on all that has changed within McCarthy and the construction industry as a whole – from job site protocols and workforce outreach to expansion of diversity and inclusion programs.
As soon as the shutdowns began, it was incredible to witness how quickly everyone shifted from being in the office to working in a virtual environment. Lucky for our industry, construction was deemed essential, and our workforce was able to continue working because of the ability of our teams on job sites to respond quickly, implementing new COVID-19 safety protocols to keep our workers, subcontractors, and vendors healthy.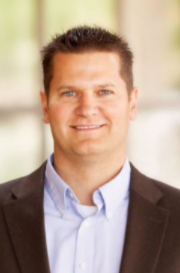 The approach to workforce development efforts had to change as well, specifically in outreach and craft training. For years we have watched our industry workforce population age and the number of workers entering the trades decrease. Without a sustained proactive approach to actively bring awareness to the construction trades, coupled with the continued training and development of craft workers, we were sure the pandemic would harm the industry, creating even more of a workforce gap than already existed.
Before March 2020, we had 60 outreach events scheduled for the year, where we would present and talk to various school districts across the Dallas area, bringing awareness to students about the construction industry and the rewarding career that it offers. These outreach events quickly shifted to a virtual platform, including virtual job site tours, career fairs, and informational forums for our local school districts.
In the new virtual environment, rather than having one person present to a classroom of 30 high school students, we quickly realized we now have the ability to broaden our reach, bringing awareness to many more schools and students simultaneously, even in different states. This has allowed us to do more with our time, to make a greater impact on students across the community who may not have known about construction as a career path to fill the current and future workforce needs in construction.
With less time spent traveling, we have focused and evolved our approach to diversity, equity, and inclusion, one area being our veteran recruitment efforts. According to the department of labor, among the unemployed veterans in 2019, 56 percent were aged 25 to 54, 39 percent were age 55 and over, and five percent were aged 18 to 24. Going virtual has allowed us to interview more candidates regardless of where they are located. This extended, virtual reach allowed us to hire, onboard, and train veterans quickly – getting them back into the workforce sooner. This effort has allowed us to hire locally and build important projects such as new solar farms in Texas.
The more difficult challenge brought to us by the pandemic was how to maintain our craft training program safely. Our training professionals could not travel between projects and maintain a hands-on approach with entry-level laborers and carpenters due to COVID restrictions. So, we pivoted to developing our foreman staff using online training focused on management and leadership skills. This new program, now implemented across the country, includes safety, conflict management, and coaching and mentoring others. Foreman is an important position on a construction team, and the more dedicated and trained they are, so are the crews.
The workforce gap in the construction industry is not going away, especially without continued efforts on education, recruitment, and training. While we all have been impacted by the pandemic, with determination, focus, and the right perspective, we are working toward ensuring a strong workforce that will build our communities now and in the future.
Nate Kowallis is senior vice president for the Dallas business unit of McCarthy Building Companies.
Get the D CEO Real Estate Newsletter
Get weekly updates on breaking commercial real estate news and relevant industry reports.