Share your top deals by emailing Real Estate Editor Bianca R. Montes at [email protected].
The sale of Uptown's landmark Crescent complex marks one of the largest commercial property transactions in the Dallas area. A partnership created by Fort Worth-based Crescent Real Estate paid about $700 million for the iconic property, which famed architect Philip Johnson designed. The sale marks the third time Crescent has owned its namesake property since the 1990s. The purchase includes three Crescent office towers that total more than 1 million square feet plus adjacent shops. JLL marketed the property.
INDUSTRIAL
Trammell Crow Co. is set to begin construction on a $24 million warehouse project at a huge shipping hub in Southern Dallas. The 1 million-square-foot industrial building will be the second phase of the firm's Cedardale business park. Alliance Architects designed the big distribution center.
Recycling company Petoskey Plastics has purchased its new production facility at 2050 Couch Drive in McKinney. The 53,627-square-foot building is set to expand additional 40,000-plus square feet to accommodate more warehouse and silo space. This expansion will open up 50-100 new jobs at the completion of the project. Evan Hammer of Whitebox Real Estate represented Petoskey Plastics on the acquisition of the facility.
JW Nutritional subleased 33,144 square feet at Millenium Center I at 1350 Century Pkwy. in Allen. Bob Luttrell with Newmark represented the sublandlord. Lee Associates represented the subtenant.
Energy Transport Logistics has leased 31,169 square feet at 2460 W. Airfield Drive in Dallas. Sammy Abuhamra and Ryan Lents with TIG Real Estate Services represented the tenant. NAI Robert Lynn represented the landlord.
AK Leasing leased its industrial complex in west Fort Worth to Trucks & Parts of Texas for its third location in the nation. The Tampa, Fla.-based company has signed a long-term lease for a 16,825-square-foot industrial complex on nearly 3.7 acres at 6300 Interstate 20 in Aledo. Brandon Alexander with Bradford Commercial Real Estate represented AK Leasing.
MULTIFAMILY
Trammell Crow Residential has plans to build its first apartment community in Denton. The three-story, 378-unit community will be located near Highway 380.
Homebuilder Toll Brothers is planning its second recent development near Frisco Square. The planned 367-unit Remy apartment will be built on Gordon Street and cost more than $55 million to build. Construction is slated to start in May and take two years to build.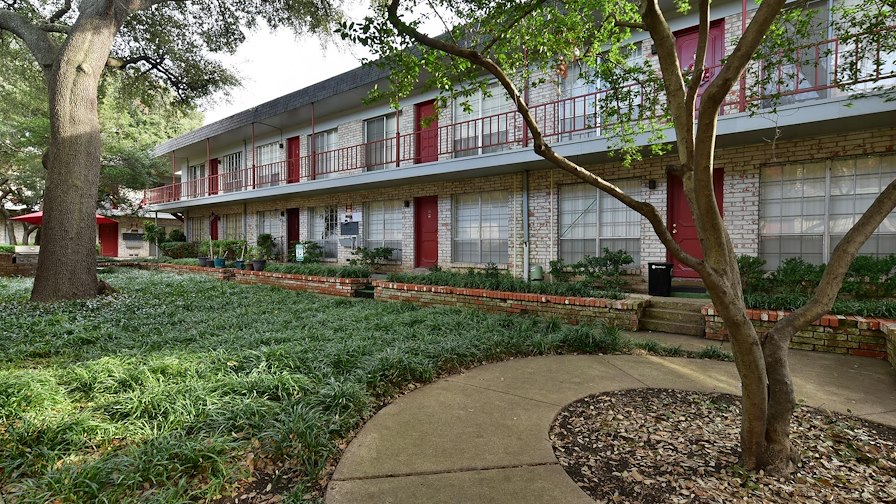 The Richelieu at Bluffview, a 100-unit apartment property at 9401 Mixon Dr. in Dallas, has sold. Al Silva and Ford Braly at Marcus & Millichap's Fort Worth office marketed the property on behalf of the seller and secured the buyer.
OFFICE
LIT Finance III leased 40,000 square feet at Apollo Retail Solutions, 1100 N. 28th Ave. in Dallas. David Creiner, Frank Puskarich, and Louis Pascuzzi with Bradford Commercial Real Estate represented the tenant.
An office building at 10056 Marsh Lane in Dallas has sold. John Mathes and Paul Cooke III with The Retail Connection brokered the deal.
After having been headquartered almost 30 years in downtown Dallas, Primera Companies, a privately held commercial real estate firm, which owns and manages approximately 3 million square feet of industrial real estate in DFW and 310,000 square feet of small-spec suites office buildings in Plano, has moved to Towne Square II, 8400 Bellevue Drive in Plano.
The Brokerage House leased 3,696 square feet at 1760 S. Stemmons Freeway in Lewisville. Carley Keiser and Sara Bodzy with TIG Real Estate represented the landlord. Christy Rhea with JLL represented the tenant.
Ted Machi, an individual, renewed 3,270 square feet at 1521 North Cooper Street in Arlington. Allison Fannin represented the landlord, Hartman Income REIT.
Triumph Group has subleased 7,987-square-feet from Greystone Funding Company at 222 West Las Colinas Blvd. Michael Maloney, Garrison Efird, Adam Faulk, Matthew Leon, Thomas Mc Dugall, and Jeff Mack with Newmark represented the subtenant and sublandlord.
RETAIL

New restaurant concept, Brentwood, a sister concept to Hudson House, will open this fall in landmark former Houston's space at Belt Line and the Tollway, 5318 Belt Line Road in Addison. The newly expanded 6,800 square-foot space boasts an outdoor patio twice its former size with a grand stone mason fireplace, custom mosaic tiling, and an expansive bar that flows into the restaurant. Brentwood is reminiscent of classic Western American dining institutions found in Aspen and Santa Fe. The food program offers modern American cuisine prepared in Brentwood's scratch kitchen. The restaurant will also feature an onsite bakery that will produce Brentwood's Jalapeño Cornbread, house-made brioche, and rosemary focaccia.
Get the D CEO Real Estate Newsletter
Get weekly updates on breaking commercial real estate news and relevant industry reports.