The first phase of development at SoGood is preparing to break ground, which will kick off the mixed-use district on the eastern side of the Cedars. Corsair Ventures is building The Chloe at SoGood, a 266-unit multifamily residential community, in partnership with Hoque Global, the master developer for the broader district SoGood.
As the first multifamily and mixed-use building in the district, The Chloe will bring over $45 million of investment to this part of the city, the first such injection of capital at this scale in the area, according to developers.
SoGood is planned to have multiple phases of mixed-use development, including the repurposing of the former Pilgrim's Pride chicken processing plant and new construction with additional multifamily and commercial spaces. SoGood will have a broad range of housing types, activated street edges, open and green spaces, and innovative retail and business concepts to make the district a hub of urban revitalization and inclusive community building. The community will serve as a catalyst driving additional economic impacts in the surrounding area as the new district takes shape.
Hoque Global partnered with Corsair Ventures in 2020. Both groups share a passion for bringing significant investment to the city's southern sector and building projects that can ignite growth in an underserved community.
The property will anchor the development with a major new community on South Cesar Chavez Blvd, just south of I-30.  A rooftop pool deck will feature panoramic views of Downtown Dallas and offer residents a relaxing amenity space in addition to the community clubroom and courtyards.  Commercial space is also planned on the ground floor of the property along S Cesar Chavez Blvd.
"The Chloe's location in The Cedars' Opportunity Zone and proximity to the urban core are integral to launching this next hub of urban development in Dallas," said David Gunderson, CEO of Corsair Ventures.  "SoGood will bring investment to the area, and we are honored to help lead this new development for our city."
A Federal Opportunity Zone in The Cedars that encompasses SoGood, was established in 2018.   Opportunity Zones were created under the 2017 Tax Cuts and Jobs Act to stimulate economic development and job creation by incentivizing long-term investments.
The architect for The Chloe is DOMUS Studio, and TBG is the landscape architect. The interior design is by Ink+Oro.  The project is expected to deliver in 2022.
KWA Construction Completes Upscale Apartment Community in the $600-Million Frisco Square Development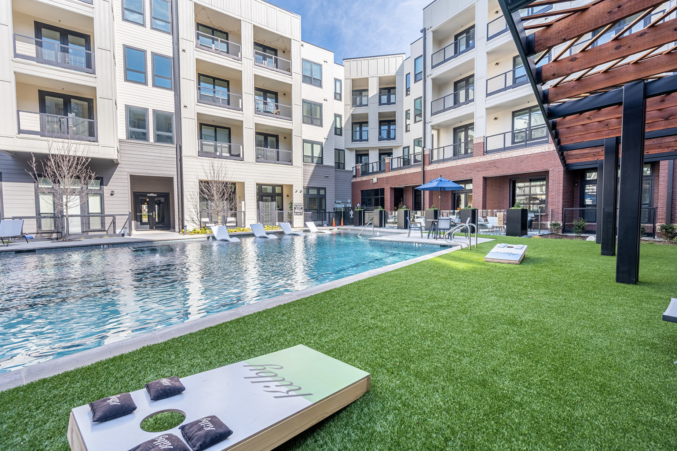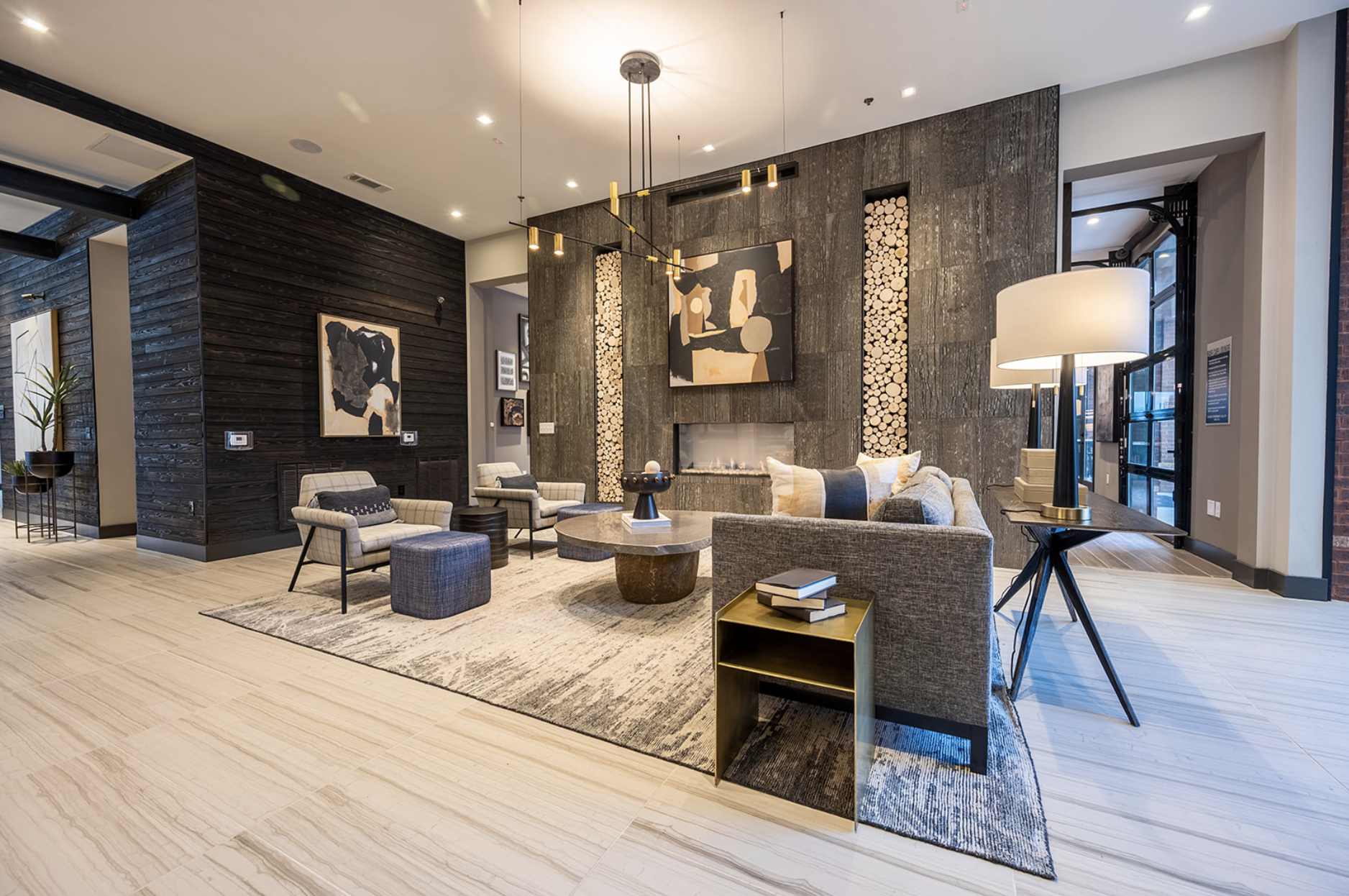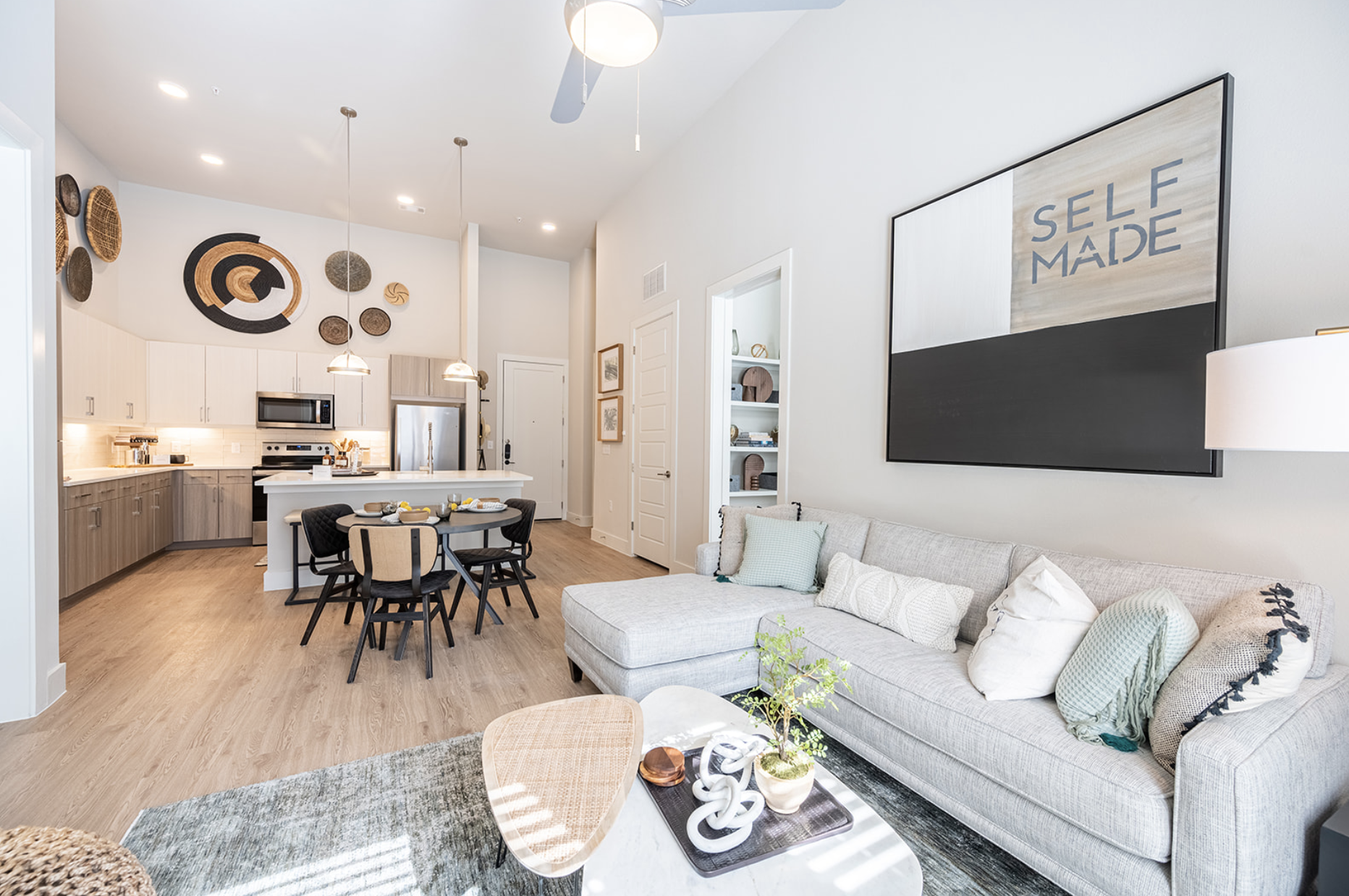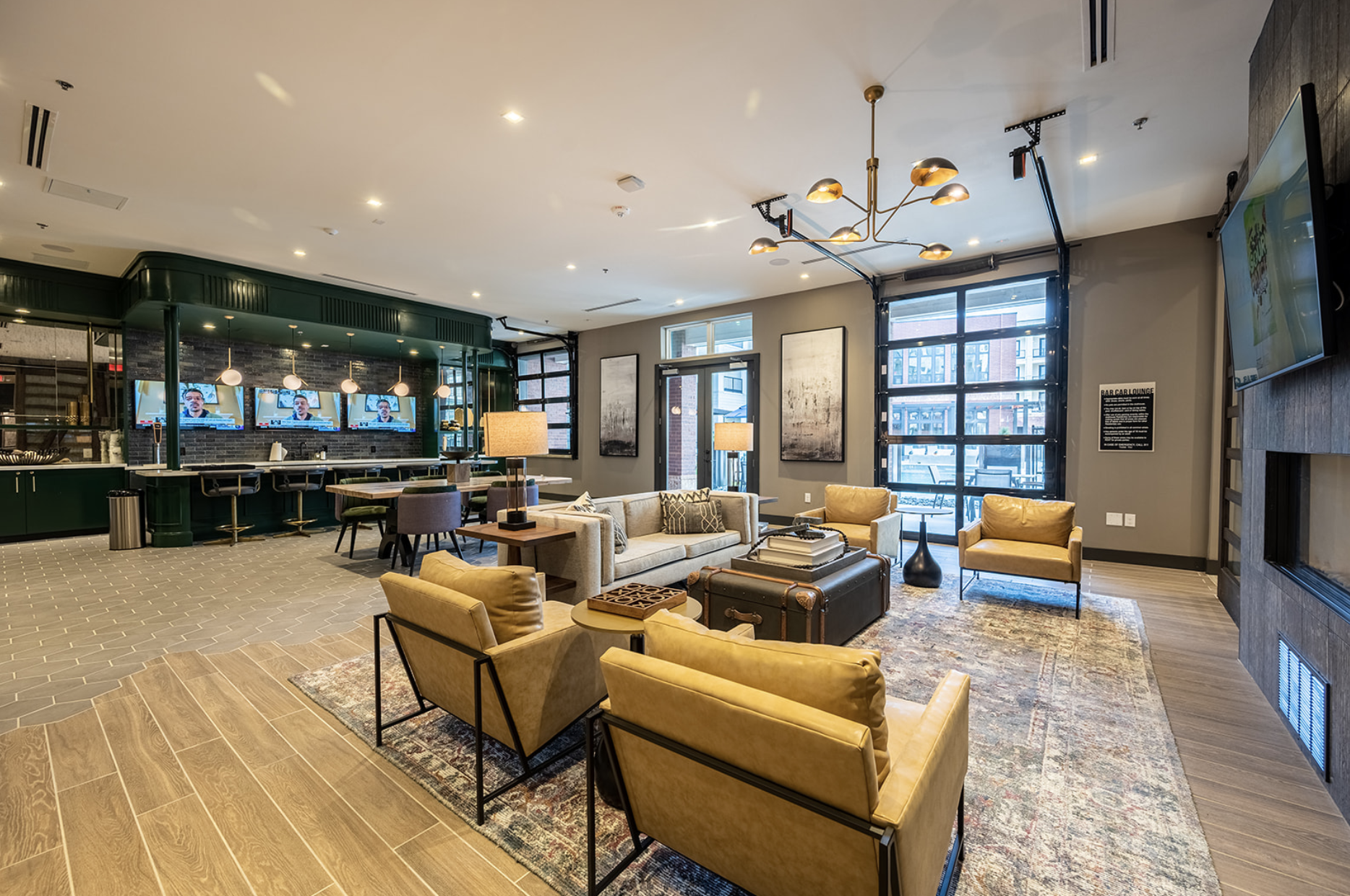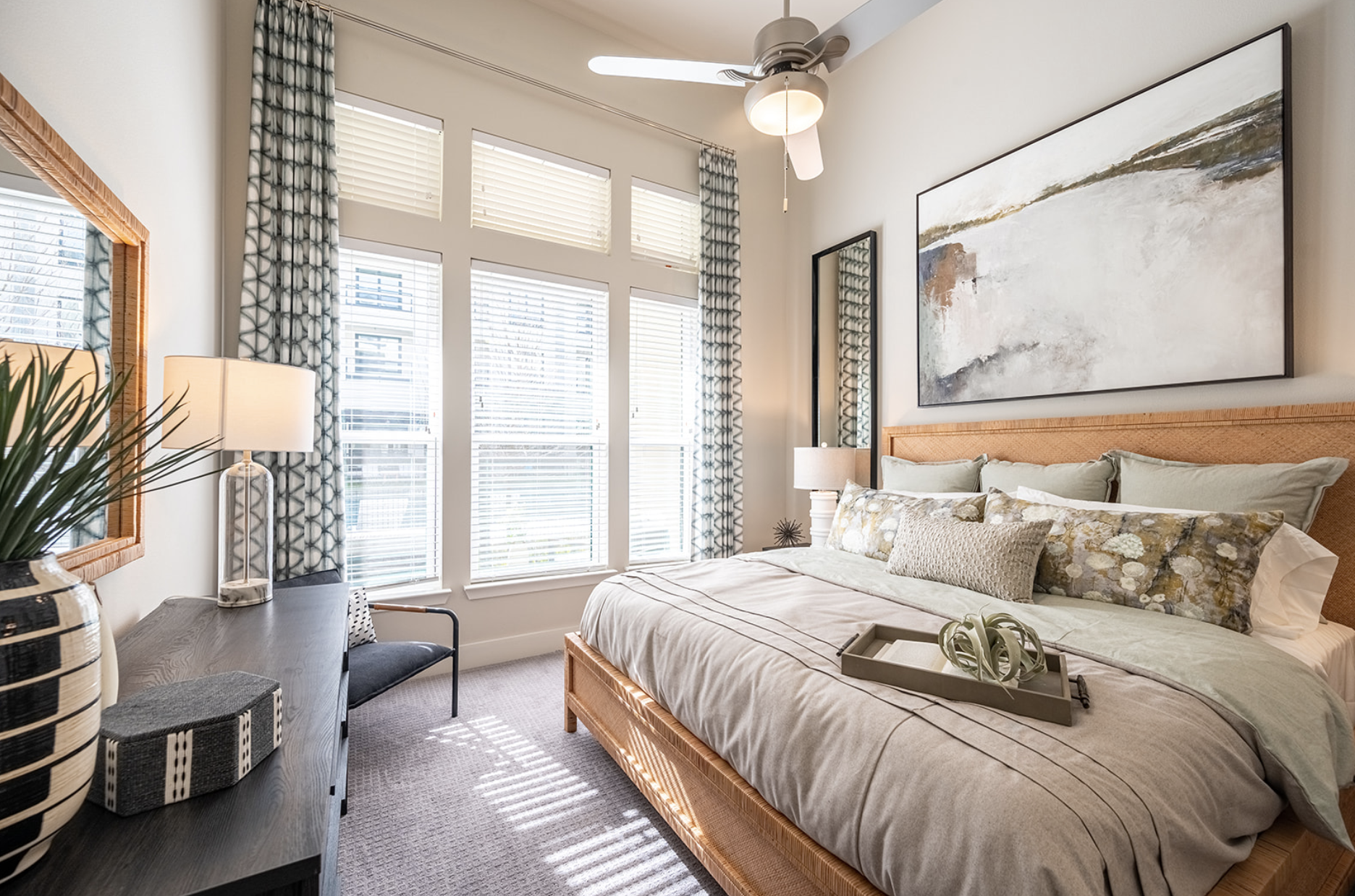 Kilby's aesthetic approach was driven by the industrial history of Frisco, and more specifically, its relationship with The Frisco Railroad.
KWA Construction has completed work on Kilby, a 279,288-square foot residential community in the $600 million Frisco Square, one of the most visible mixed-use developments in the city. The four-story, 258-unit community marks the first multifamily development in Texas by Toll Brothers Apartment Living— a rental subsidiary of Toll Brothers— and partner Daiwa House Texas.
With interiors designed by Mary Cook Associates (MCA), a Chicago-based national interior design firm, Kilby's aesthetic approach was driven by the industrial history of Frisco, and more specifically, its relationship with The Frisco Railroad. Ultimately, this tie to the iconic railway inspired the 'elevated industrial' personality of the interiors, which comes to life through the programming, finishes, and furniture. That same aesthetic approach continues into the units themselves.
HEDK Architects (formerly BGO) designed the building.
Frisco Square is a master-planned development that will encompass as much as 4.4 million square feet of office, retail, multifamily, and municipal facilities in an area totaling 147 acres.
Hawkins-Welwood debuts luxury neighborhood in Southlake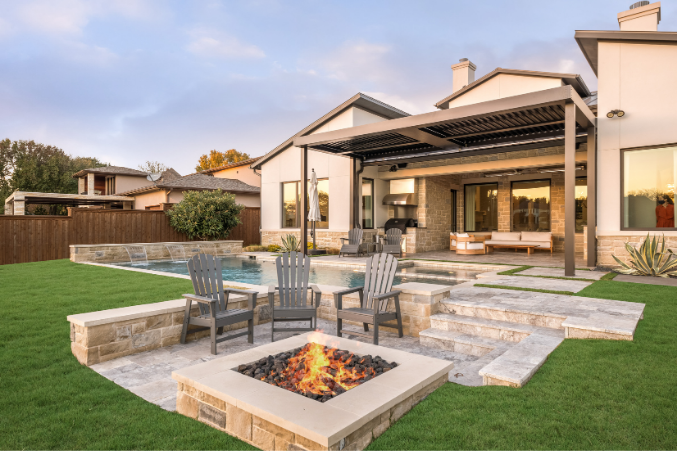 Hawkins-Welwood Homes has announced Southlake's newest luxury neighborhood, The Metairie. With homes averaging $1.6 million, The Metairie offers high-quality homes on smaller lots, equipped with the latest technology, and located in the Southlake/Carroll ISD. The community's architecture is a blend of traditional European styles with current transitional details.
The community has 20 percent presales, Hawkins-Welwood Homes President John Hawkins told
D CEO
. Construction on three homes and a model home will begin in late March.
In addition to The Metairie in Southlake, Hawkins-Welwood's custom homes can be found in neighborhoods such as Park Cities, Preston Hollow, North Dallas, Plano, and Glen Abbey.
Elevated Living Expands To Dallas' Luxury Apartment Market
Chicago-based Elevated Living, an all-in-one property management software and amenity management provider, has expanded into Dallas' multifamily market. Residents of Hines' The Victor and Atelier, a ZRS Management and Zom Living development, will be the first in the region to use the company's white-labeled and customized building apps. Residents can pay rent, reserve amenities, book services such as a professional housekeeper, sign up for resident events, get VIP discounts to local restaurants, and more.
Elevated Living works exclusively with Class A rental buildings and serves 65,000 units in more than 200 multifamily properties across the country.
Harwood International breaks ground on the tallest building yet.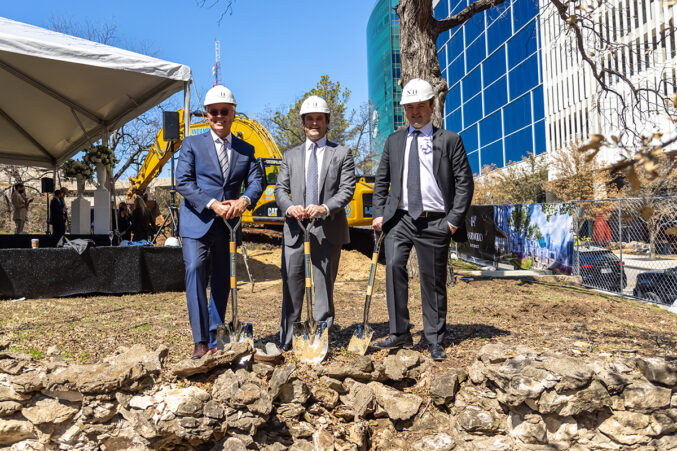 Global real estate firm Harwood International officially broke ground its tallest office building yet, Harwood No. 14. The building
, which has been in the works since last summer,
 wil
l be situated right in the center of the 19-city block Harwood District
 in
 Dallas. 
Standing at 27 stories tall
 and 360
,
000 total square feet,
 Harwood No. 14 will be the tallest building in the 
D
istrict.
Dallas law firm Haynes and Boone will lease
 125,000 
square
 feet
of office space
 and 
expect
s
to move into 
the 
building
 in 2023. 
Andy Leatherman, Brooke Armstrong, and Brad Selner of JLL negotiated the lease
last 
August 
with John Lee, Hannah Waidmann, and Kelly Whaley of Harwood International.
Harwood International is working with several Dallas-based companies to complete the project, 
including
architect HDF and associate architect Corgan.
They are also working with
 well-known
 Tokyo-based 
designers
Kengo Kuma & Associates (designer of the Rolex Building), as well as general contractor Manhattan Construction Company.
"It takes a village to launch a development like this with numerous teams and companies working together toward a common goal," said 
Oliver Barbier-Mueller
,
 Managing Partner at Harwood International.
Along with Harwood No. 14., Harwood International also has a 22-story boutique hotel 
currently 
under development within the Harwood 
District, and 
16 Harwood Hospitality Group concepts in various stages of design
. Once completed, the District 
will
 include over 11 million square feet in office, retail, and residential developments.
— Ellie Beeck
Beck Ventures establishes a new multifamily joint venture.
Beck Ventures has partnered with Ross Frankfurt and Will McNutt, formerly of Frankfurt Properties and Rex Teams respectively, to form a new joint venture as a response to the increased demand for multifamily housing as a result of the Covid-19 pandemic.
The joint venture, Anthem Development, will be run by longtime friends and colleagues Frankfurt, McNutt, and Scott Beck of Beck Ventures. "Between all of our friendships, Will and I couldn't be more excited to partner with the Beck family on our new venture. It's truly remarkable," said Frankfurt.
Anthem Development will focus on building Class A properties to keep up with population growth in North Texas. U.S. Census data estimates that Texas gained over 1,000 people per day over the last five years, making it one of the most lucrative multifamily housing markets in the country.
— Ellie Beeck
D CEO Real Estate Newsletter
Get weekly updates on breaking commercial real estate news and relevant industry reports.