In mid-March 2020, the World Health Organization for the first time used the term 'pandemic' in reference to COVID-19. Since that time, our economy and our retailers have gone through the ups and downs of a shutdown, a re-opening for essential retail only, a gradual re-opening of most retail categories, social distancing, capacity limits, mask mandates, and, now, Texas rules that rely on businesses and consumers to set their own standards for safety.
It was also a year ago that, on March 16, our team began to work remotely as the first cases of COVID-19 were reported.
And work we did, to ensure that the 3,500-plus tenants in the millions of square feet of retail we manage and lease throughout Texas were able to perform as well as possible despite very challenging conditions. (Like much of our industry, we now have a phased RTO (return to office) under safety protocols. But our team, like our industry, showed that they have the skills, the knowledge, and the dedication to client service to get the job done, no matter from where. )
At the onset of the pandemic a year ago, many expected a short-term response to 'flatten the curve'. But the industry figured out fairly quickly that things would get much worse before they got better and continued to invest in ways to get our centers and our tenants through the pandemic.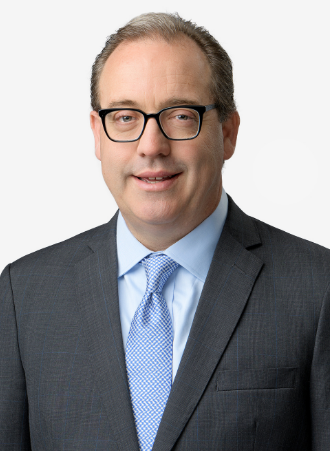 I won't go into all the ways we worked with our centers and our tenants, because that list could fill a book. Let me just say I am awed by the dedication and the hours that our team, just like most other teams in retail real estate, have put in to keep our industry viable in the face of huge disruption.
While we are not yet out of the woods, I'm proud to report as of this one-year mark that Weitzman has been able to retain more than 98 percent of our tenant base And based on our survey of the DFW retail market, overall market occupancy remains in the 91.5-percent healthy range despite a decline in occupied square footage caused largely by store closings from several large-format department stores, as well as marketwide closings from chains like 24 Hour Fitness and Pier 1.
Retail's response to the pandemic's disruption of retail has created or enhanced new ways of shopping and dining that we expect are here to stay. Once little-used options are now seen as a must, including curbside, takeout, and buy-online-pickup-at-store.
Just as importantly, shopping centers and retailers now know that a digital presence is critical—and will continue to be critical going forward for all retail operators.
Consumers today expect to get all the information they need, from hours to pricing to menu specials, from a search on a digital device. Those 'digitally dark' centers and concepts that don't show up in those searches struggled or even failed during the pandemic. And even with the return to normal promised by the rollout of vaccines, we believe that retailers must have some form of an online presence to succeed.
Another thing customers want to know, beyond hours and delivery options, are safety protocols. The Texas governor's recent order eliminating any statewide mask mandate or capacity controls means that these decisions on mask-or-no-mask are left to the businesses themselves and consumers using common sense.
It appears that people are now basing their shopping and dining decisions on each business's safety protocols. And many want to know that masks and distancing are still required, based on polling, local reporting, and anecdotal evidence from shoppers, diners, employees, and neighborhood social media groups.
Once again, that's where digital marketing comes into play. And with no statewide mandates in place, it's more important than ever that businesses use their website or social media pages to let customers know their safety protocols.
To say it's been a tough year is an understatement to end all understatements. But there's a sense of hope and optimism in our communities and with our retailers that with more and more Texans vaccinated every day, an end to this awful, horrible pandemic is in sight.
Marshall Mills is the president and CEO of Weitzman.
Get the D CEO Real Estate Newsletter
Get weekly updates on breaking commercial real estate news and relevant industry reports.