With COVID vaccine rollout still in its early stages, the pandemic continues to impact business across Dallas-Fort Worth. Many workers are still working from home, leaving office buildings sitting empty. As companies try to rein in expenses, many are attempting to sublease unused office space. 
North Texas currently has more than 9 million square feet of available office sublease space, ranking third in the nation behind New York City and San Francisco. In fact, subleases are up 63 percent from the first quarter of 2020 to Q1 of 2021.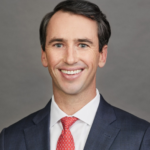 "It's no surprise that subleases have gone up greatly since COVID," says Robbie Baty, executive managing director of Cushman & Wakefield's tenant advisory group. 
Although the number of subleases is expected to slowly return to normal, pre-COVID levels, the market is bound to look very different in a post-pandemic world. A downturn in demand has given tenants negotiating power, and landlords are having to adjust lease rates and other terms accordingly.
Baty spoke with D CEO about what else to expect from the sublease market in the months ahead.
D CEO: Can you briefly describe the trends of the sublease market from this past year?  
BATY: "Subleases are up significantly from a year ago today, up 63 percent. Throughout 2020, beginning in Q2, which is when COVID started, there was a ramp-up. And in Q3, it jumped again to where it is now. And then from Q3, starting October 1 of last year until today, there hasn't been any increase. So, there was no increase in Q4, and there's been no increase so far in the first month of this year.  
D CEO: Do you think that is due to more people going back to the office in-person? 
BATY: "Absolutely. I think because people are going back, whether it's a limited capacity or a full capacity, I think people are, once they're back in the office and once they've been away from the office for that amount of time, they are realizing the necessity of office space." 
D CEO: Some companies plan only to bring executives to the office or bring back general employees on a limited basis. Will that impact the market?  
BATY: "I think we've evolved past the time when everyone was in the office, every day of the week. It's going to be sort of a hybrid model where maybe you come in three days a week, and you work from home two days a week. But how is that going to affect the space? All employees will still need a desk for the days they are there. I just don't think that people are going to drastically cut their spaces because they're doing a hybrid model." 
D CEO: How does the trend of co-working spaces fit into the puzzle? 
BATY: "I think that co-working will continue to fare well. We're still going to have the need for flexibility up and down. So, co-work will continue to be a valuable place in the real estate market, but I don't see companies converting their entire portfolio to co-working. I think there are a lot of economic barriers to doing co-working. If you look at it on a per-square-foot cost, it is drastically more expensive than leasing your own office space." 
D CEO: What does the influx of sublease space mean for landlords? 
BATY: "If you look at the numbers from last year, you'll see that the volume of transactions was down 62 percent from the year before. So, what I have seen in my experience is the landlords, because there is less demand, they are not necessarily dropping their prices, but when they have a tenant, and they are engaged in discussions with the landlord, the landlords are giving more concessions to the tenant to entice them to come to their building. Overall, they're much more negotiable and flexible and will make better transactions for a tenant if they have one on the hook." 
D CEO: Have you seen any more demands for shorter or longer leases?  
Baty: "I would say it depends on the timing. If it's an immediate requirement, I would say that companies have a tendency to have shorter terms. But if it's someone that's looking for space in 2022 or beyond, then, for the most part, they're still looking at longer-term transactions. And the reason is that people recognize that at some point in the not-too-distant future, we will have a handle on this, and the workforce will be able to go back to more frequent in-office work." 
Get the D CEO Real Estate Newsletter
Get weekly updates on breaking commercial real estate news and relevant industry reports.