The COVID-19-spurred work-from-home phenomenon has temporarily altered the office workplace atmosphere and compelled companies to rethink and retool physical workplaces in the long term. Firms are making these decisions with both the physical and psychological safety of employees in mind.
The commercial real estate advisory groups and tenant representation professionals of today are doing much more than showing space and acting as a tour guide, and tenants are not just searching for the best view or the nearest reserved parking garage spot.
Executives and leadership teams are looking for meaningful direction on short-term hygiene protocols, remote working, and social distancing, as well as long-term impacts to culture and connection, agile work models, and ideation.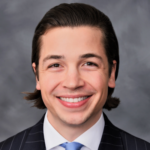 Anecdotally, companies across the country have communicated to landlords that having a large component of their employees working remotely has caused inefficacies and disadvantages against competitors who are already back in the office.
Despite the challenges that COVID-19 has presented, there is still some optimism on the horizon; a recent national survey showed that 70 percent of employees working from home want to go back to their workplace. Operationally, CFOs expect their companies' revenue to rise by an average of 6.9 percent in 2021, according to Duke University.
According to clients, companies agree that in-person is essential for corporate culture, associate development, and career advancement.
In alignment with capacity restrictions, the safe, thoughtful office re-occupancy process for Dallas businesses will happen and with vigor. The competitive spirit dictates that as more workers return to the office, others will follow as the opportunities to collaborate in person supersede those behind a screen.
I've been asked the question countless times—when do you see the office back in swing? 2021 feels right to me.
Garrison Efird is an Associate Director in Newmark's Dallas office.
Get the D CEO Real Estate Newsletter
Get weekly updates on breaking commercial real estate news and relevant industry reports.