As a young professional, I often find myself looking up the ladder, figuring out how to get myself to the next rung. The climb is challenging and gets more difficult the higher I reach.
As I navigate my new role as an urban planner, find my way in the corporate world, and hone my skills as a teammate, I ask myself, "does the climb have to be so challenging?" The answer is no. While there is value in growing through adversity, we can learn to grow through a much more communal process. Simply put, we must learn to deconstruct barriers to success by seeking support from others who have gone ahead of us and offering a hand up to those following in our footsteps.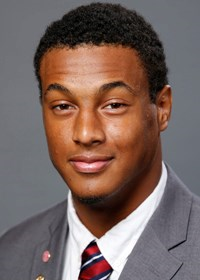 Like many of my peers, I am setting out on my initial path to make my mark on the world. Each of us wants to excel and thrive in our new roles, and when we have a question, we often find ourselves relying on the same skillset many of us have honed from a young age—using the information we can access to find the answer on our own. However, this is not always the quickest or most efficient way to find the solution. The key lies in our support network (mentors, superiors, and peers).
In the age of technology and global communication, it is simple to say everyone has access to information. Still, the reality is some information exists in pockets and on shelves not all can reach or have access to.
I have found that seeking out mentors and forming internal partnerships helps provide access to those hard-to-reach places. When a lack of information presents a hurdle, building connections with more-tenured colleagues creates new understanding pathways. In my times of need, my mentors show great attention and care to ensure I know how to apply the strategies and information they share. The application of this "learn and share" idea can change the way people invest in themselves and others, and it is the ticket to success for any company looking to build a culture of equitable growth.
At AECOM, I've grown quickly through unique professional mentorship and the firm's encouragement of my "many hats" personality. In our office, we have a culture of being curious and asking questions, which allows us to gain a wide range of experiences and work through complex challenges together. For example, shaping a community to support transit-oriented development is challenging when you also need to consider cultural and historical preservation. While I was able to highlight placemaking strategies as part of the solution, it wasn't until I got guidance from more experienced colleagues that I could apply more contextually relevant strategies.
Continually soliciting guidance and feedback from my team has been my springboard for success and has helped me become a better urban planner, a better teammate, and a better colleague. Through it all, we seek to bring each other along successfully on the journey, and we embrace the "learn and share" concept, building bridges to forge sturdy, internal connections.
On the flip side of being a mentee, I have also improved my skills as a mentor. Much like my teammates who share their knowledge with me, I have learned how to better share my knowledge with new learners. Creating opportunities for growth and guiding people along their journey builds community and helps solve equity challenges associated with access to information.
So, for the less experienced, ask those "dumb" questions and go out on a limb to speak to that person who inspires you! The information they share may be the missing piece to your puzzle. For the more experienced, be the nurturers of young, brilliant minds — they might grow to solve the world's biggest challenges.
Mo Bradford is an Urban Planner at AECOM.
Get the D CEO Real Estate Newsletter
Get weekly updates on breaking commercial real estate news and relevant industry reports.