Well, 2020 was certainly a year for the ages.
Before getting into what D CEO asked me to write about, the current state of the Industrial real estate market in DFW, I think it would be unmindful only to discuss business in a vacuum. The Industrial market is as strong as it has ever been, but I can't just jump right into that.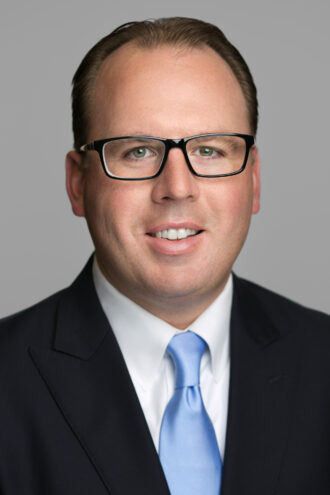 Last year was grueling for all of us, whether it was learning how to work from home, personal tribulations, Covid-19, political unrest, we have experienced a lot this year.
Through the pain, heartache, and turmoil of 2020, my mind goes to a song I was listening to this weekend: There will be Better Days—2021 will have those better days. For me, 2020 started with devastating medical news I received about a loved one. A tough cancer battle would occur for months with extensive surgery and challenging odds—David vs. Goliath. Last week I found out David was cancer-free. There will be Better Days.
I hope everyone who reads this blog experiences a better 2021 than 2020. Now let's discuss the DFW Industrial market, which had a heck of a year in 2020.
The DFW industrial market continues to be a national leader with a strong performance in 2020 despite the COVID-19 global pandemic, posting 24.3 MSF of overall net absorption. This is DFW's sixth consecutive year surpassing 20 MSF in net absorption and only the sixth time ever eclipsing 20 MSF.
DFW had 31.9 MSF of new buildings completed in 2020. Yes, 32 MSF. However, the direct vacancy rate is only up 30 bps compared to year-end 2019 and remains relatively tight at 6.6 percent. This is well below the 15-year historical average.
Development continues to be robust, with 26.5 MSF under construction at year-end. Current active tenant requirements are strong at approximately 21.4 MSF (compared to 17 MSF in 2019), and we anticipate another solid year of absorption.
Tenants big and small are expanding within DFW or setting up new operations in DFW. Last year, 28 leases over 500,000 square feet were signed, with 20 of the 28 being expansions or new deals to DFW. DFW will continue to lead the major US markets in tenant activity and new construction in 2021.
These are excellent times for DFW Industrial, but I'm optimistic we will see even Better Days ahead in 2021.
Nathan Orbin co-leads Cushman & Wakefield's Logistics and Industrial Services group as executive managing director in Dallas-Fort Worth. 
Get the D CEO Real Estate Newsletter
Get weekly updates on breaking commercial real estate news and relevant industry reports.