As the COVID-19 pandemic endures, many commercial real estate companies in North Texas are finding technology adoption and the digitization of operations to be strategically important.
As we move beyond the question of which technologies are required to support re-entry the more strategic questions around tech in support of engagement with tenants, running the building and company operations and the evolution of physical spaces are front and center. Employing and using new technology is integral to remaining competitive and planning for the future, and it is directly related to the skills and capabilities of a CRE company's workforce that would implement, use and adapt it.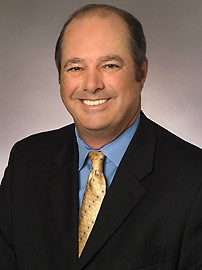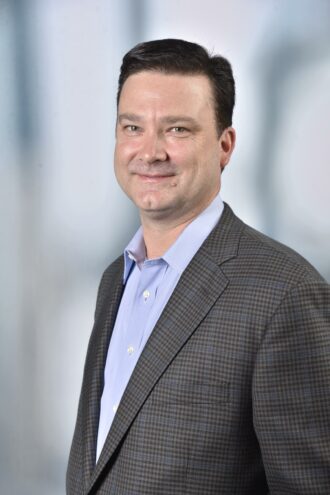 CRE leaders are at a crossroads. They are faced with historically slow adoption of new processes, technology, and capabilities, and may need to double down on skillset development in areas of technical and digital sophistication The pandemic is creating a paradigm shift in the way the industry operates and how the work is done. Digital transformation could play an increasingly important role as companies wrestle with liquidity and profitability in the near term and in the post-pandemic world.
For North Texas CRE leaders, this means that the future of work and skill matrixes likely need to be assessed and evaluated. Companies may wish to consider conducting an in-depth analysis to determine if the appropriate amount of time is dedicated to administrative talent-related tasks and towards collecting information. This analysis should include tasks or jobs that are repetitive in nature and that could be automated, simplified or made more efficient by using technology.
Modernizing the CRE industry
Consider how modernizing work could transform the leasing manager, valuation adviser, and accounting specialist positions. Automating certain tasks, like invoicing for an accounting specialist, using predictive analytics to help develop different lease optimization strategies for a leasing manager, or using data from certain technologies to develop more robust valuations for an appraiser could free up time. This gives workers the opportunity to use technology and devote their expertise to conducting analyses. Additionally, strategies can be designed to attract and engage a multigenerational workforce with a digital skillset. The alternate workforce – contractors, freelancers, and gig workers – is here to stay. This complement of workers offers companies wider access to talent possessing advanced tech skills. Laid off proptech workers will further increase the talent pool from which CRE organizations can hire.
Digitization and talent transformation
Even with the availability of new COVID-19 vaccines on the horizon, the way in which we work has changed. North Texas CREs should consider looking at digital and talent transformation in tandem to prepare for the future. For recruitment purposes, mobile-friendly technology can be used effectively in the application process, along with shorter position descriptions, to simplify the process for candidates. Data analytics programs can facilitate and speed resume sourcing and screening to more quickly identify candidates with skills and backgrounds that match openings. Automated interview scheduling technology that is synced with interviewers' calendars could allow shortlisted candidates to select their interview slots in real-time. Before moving forward with any of these solutions, it is important to work with human resources and legal advisors to understand any legal and/or privacy implications or requirements of these tools.
Instilling well-being into organizational culture
Additionally, acknowledging the blurring of the lines between professional and personal time and stress levels is important. Promoting physical, mental, and emotional well-being through online physical and mental fitness classes and financial well-being sessions can help employees decompress and feel more balanced. To attract and retain talent, leaders should consider well-being initiatives that promote greater employee motivation, engagement, and continual learning and training. Flexibility in work location and hours are two things that we've seen companies implement throughout the pandemic. Permanent workplace flexibility is a natural progression that is attractive to employees.
As we pivot ahead to a post-pandemic world, many CRE organizations are likely facing a need to adapt and change that has never been seen before. Adopting new technologies and new ways of attracting and retaining talent are imperatives for CRE organizations to remain resilient throughout this crisis. In turn, organizations can thrive and evolve in our redefined future of work.
Jim Berry is a partner and vice chairman for Deloitte & Touche LLP. Wyn Smith is a senior real estate partner for Deloitte & Touche LLP.
Get the D CEO Real Estate Newsletter
Get weekly updates on breaking commercial real estate news and relevant industry reports.