The new year is here, and we look forward to the continued distribution of the COVID-19 vaccine and the prospect of a return to a better normal that includes a strong and vibrant economy in North Texas. Infrastructure investment has long been used as a tool to stimulate economic recovery, and we are hopeful Congress and the new administration will act quickly to pass legislation and an updated stimulus package, which will result in big, bold projects that will improve the quality of life for us all.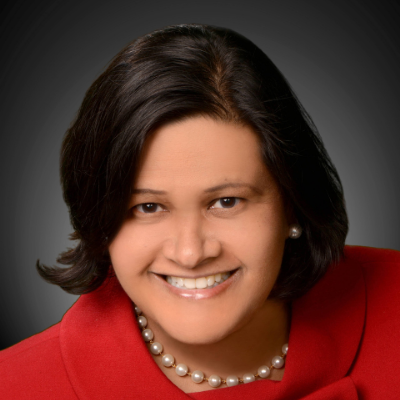 This past year has highlighted big social inequities that need to be addressed—the digital divide, access to public transportation, and the importance of workforce development, to name a few. From projects that keep communities apart to systemic challenges around poverty, job access, education, clean water, and the internet, there is much the infrastructure community must learn and address to overcome fundamental inequities across our societies. These inequities must be addressed not as separate issues but as part of the methodical way, infrastructure projects are delivered.
We need to change the way we make a case for infrastructure investment to look at true costs and overall impact, including social, environmental, and economic benefits. To truly create equitable infrastructure, which offers opportunities for all, we must use a process that is inclusive and affirming.
One way to help achieve this is through equity audits. We use a system at AECOM to support people-centered approaches to improve outcomes for vulnerable populations and identify strategies that address spatial disparities of services and needs. These audits benchmark service performance against equity indicators and the projects we recommend are those that close the service performance gaps.
The use of an equity lens relies on broader stakeholder engagement and partnerships. Through this process, we prioritize the use of limited funds to areas of greatest impact.
Inequities are already being addressed with current projects. In Atlanta, an abandoned-railroad track-turned-pedestrian-path is connecting communities and erasing a redline that once separated them. In Los Angeles, a 15.2-mile metro transit system extending from downtown to Santa Monica connects underserved communities and people to job-rich centers on the west side. And in Arizona, students from South Phoenix, an area with a 30 percent population at or below poverty level, learned about engineering and wastewater in an eight-week internship program. The students, many of whom are now studying civil engineering in college, learned the ins-and-outs of our 5.5-mile South Central Light Rail Extension project.
What connects these projects?
Each one delivers social impact dividends and addresses pressing challenges that extend value beyond the more traditional economic benchmarks guiding most infrastructure investment today. We are excited to see this work beginning here in North Texas with the City of Dallas' Community Transformation Action Roadmap.
Equitable infrastructure ensures broader benefits and inclusion; it connects communities and removes barriers to opportunity.
Dev Rastogi is the Dallas Executive at AECOM.
D CEO Real Estate Newsletter
Get weekly updates on breaking commercial real estate news and relevant industry reports.