At this point in 2020, much of America's workforce is still work-from-home because of the ongoing COVID-19 pandemic. Many more people continue to rely on delivery services for their food, groceries, and other essentials driving up the hot on-demand and last-mile delivery trends throughout the country.
The funny thing about me is I've worked from home for the past eight years before it became the norm. My family and I have also been buying our food online for many years, long before becoming popular.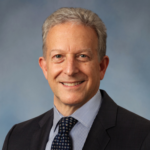 Westmount Realty Capital, the commercial real estate investment firm I founded in 1980, was ahead of another curve, too—the industrial market. Our mid-sized firm first saw industrial's potential in the late 1980s, early 1990s, but many have just discovered it in the last few years.
While many attribute the recent success of industrial real estate to online retailers like Amazon, additional businesses including automotive and electronics, construction and design, food, entertainment and lifestyle, healthcare, and other types of companies, are also driving demand.
Since COVID-19, the hottest asset class has received its "Good Housekeeping" seal. If you doubted it before, you certainly don't now. In fact, every 1 percent of increased online sales currently translates to 54 million square feet of demand for warehouse space. That's staying power.
Why is industrial an attractive investment? The same reasons people are attracted to it now are the same reasons we were attracted to it.
1: The durability of the income. It's less "lumpy" than office building investments.
2: Less capital-intensive. Warehouses tend to be more streamlined with their finish-out requirements.
3: Stable and steady. The industrial market has always reflected the overall economy.
Many institutions still buy industrial to satisfy their portfolio's core real estate component—think of your newly-built, state-of-art Amazon building. While popular, we've always found that mid-sized, well-located, second-generation properties are a long-term investment that never goes out of style.
The term in the late 1980s was multi-tenant, light industrial. Now, it's called urban infill logistics. These infill locations can be a preferred alternative to new construction because tenants need to be close to business centers. We've been the "agile speed boat around the cruisers" when it comes to this niche, turning single-tenant spaces into multi-tenant spaces where possible and modernizing these facilities through value-add renovations.
When COVID-19 hit, the debt markets froze, and I thought all deals would freeze for the rest of the year. Boy, was I wrong.
We've remained bullish in 2020, aggressively buying when we can. I've always enjoyed the stability and durability of the industrial space, but I also like the challenge of keeping up with a market that continues to change daily. One of its biggest changes is its transparency. Proprietary information once gave you the edge in closing a deal. Now information is everywhere, making it even more competitive.
Even with all the changes, the relationship-building that put us on the map as a company will continue to keep us on the map. Institutions, once only interested in core real estate, will continue to migrate to urban infill logistics. The industrial real estate market is strong, and it won't be slowing down anytime soon.
Cliff Booth is the founder and CEO of Westmount Realty Capital, LLC.
Get the D CEO Real Estate Newsletter
Get weekly updates on breaking commercial real estate news and relevant industry reports.