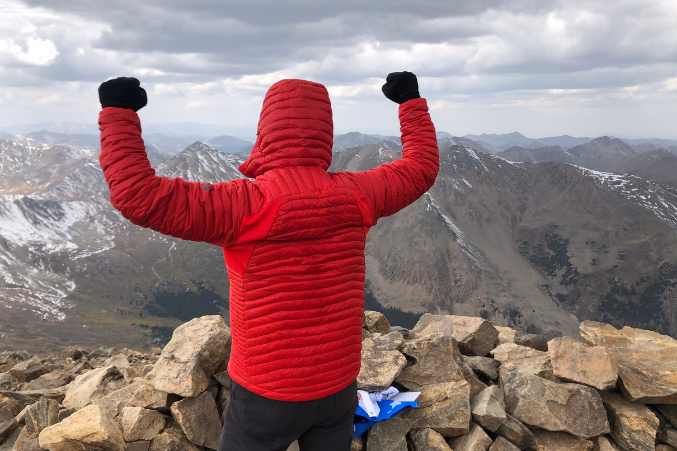 Scot Farber: Lessons Learned From The Mountaintop
The Younger Partners managing principal is climbing Mount Kilimanjaro and is trying to raise $1 for every foot he climbs for Make-A-Wish North Texas.
As I prepare to climb the 19,341-foot-tall Mount Kilimanjaro later this year, I'm reminded that you can train and you can plan, but as the old cliché goes, even the best-laid plans can go awry. That's why you also need a Plan B and a Plan C.
I was supposed to do that climb in June, but you can guess what happened. COVID-19 caused the climb to be postponed until the end of the year. Now, I'm scheduled to leave on Dec. 26, summit on Jan. 3, and be back down by Jan. 5. I know it's not an original thought to say that 2020 has not gone as anyone expected.
Whether it is a real estate deal or climbing a massive mountain, you have to get creative and figure out a solution when you face challenges. Take a breath and get yourself right. I booked the trip to Mount Kilimanjaro in March 2019 and started training in the summer of 2019. I was hopeful until late April that it would still happen in June.
When the original plan went off schedule, I was on to Plan B.
I moved back a training climb (originally scheduled for March) to September. It was a wake-up call to scale the tallest summit in continental America: the 14,440-foot-tall Mount Elbert in Colorado. This experience showed me where my planning was lacking and reinforced the importance of preparation and resilience.
This trip was filled with challenges. My flight got bumped; then it got canceled and moved back a full day. Then, that flight was delayed. I arrived at noon the morning before climbing, so I had little time to climatize to the altitude.
When it was time for the Saturday morning climb, I had a 10-hour round trip ahead of me with my guide. We had the potential for bad weather rolling in, so now we had some safety concerns on top of everything else that wasn't going as planned.
As I got closer to the top, about 700 feet away, my mind was ready to go, but my body had to work harder than it ever has. My oxygen levels were still at sea level. I worked hard to get enough air and fight a headache and nausea that were creeping up on me.
"I was questioning myself: how am I going to get to the top? I could panic and get frustrated, or I can step back and take a breath."

Scot Farber
It was like walking through molasses. I was moving painstakingly slow and did not expect to be going this slow for the last 700 feet. I was questioning myself: how am I going to get to the top? I could panic and get frustrated, or I can step back and take a breath.
In yoga, we take one breath at a time and focus on that breath. When things get really challenging, I have to tell myself "pole pole" (pronounced polay polay) slowly, slowly in Swahili. And I take my steps one at a time.
I knew I only had six hours to get to the top and four hours to get back down. It wasn't negotiable because we couldn't chance the weather. I really had to push through that final 150 feet. I was bogged down, but I could hear the babble of excited voices of the people at the summit, and I could see it.
And, then, we reached the top, and it was exhilarating. Taking it all in was remarkable. I learned some valuable lessons: I overpacked. Every ounce counts. I can't take things for granted and expect everything to work the way I anticipated.
Nothing worked like we expected this year, and there are many parallels to commercial real estate. It all goes back to being creative and finding ways to make things work. Timing isn't good? Get creative. Your solution didn't work out? Time for Plan B or Plan C.
It's been challenging for everyone. We've been fortunate to continue making transactions and getting listings. We have an iconic listing in Downtown Fort Worth with the Star-Telegram Building and the Oil and Gas Building, as well as 3203 McKinney Avenue in Uptown Dallas.
When I planned the Mount Kilimanjaro climb, I wanted to combine that bucket list item with something positive, so I opted to raise $1 for every foot of the 19,341-foot-climb for Make-a-Wish North Texas. Make-A-Wish North Texas currently has about 1,400 wishes that are still pending. We've tagged it the Hope Climb.
The fundraising hasn't been as easy as I had hoped, with COVID-19 impacting many charities' bottom lines. I've been fortunate to find great partners to help us reach the goal. I'm almost halfway there now, so Morrison & Head has stepped up to match the next $5,000 I raise.
On Nov. 19, Krio Dallas, Morrison & Head, and my company, Younger Partners, are hosting a fundraiser dinner from 4-10 p.m. with a portion of the proceeds going to the Hope Climb fund. There will be a silent auction, and we hope to have live music in a socially distanced atmosphere.
I'm not giving up on hitting the goal–I couldn't have survived in this industry for as long as I have if I gave up when the going gets hard. I don't say, "I can't," I say, not yet or one day. That goes back to my yoga training. We will continue fundraising through the end of January, and I'm shooting to exceed my goal by then.
It is really a lofty goal to reach the summit, but I can't wait to get there and plant the Make-A-Wish flag and know that I did it–climbing to the top and raising that money for such a worthwhile organization.
Scot Farber is a Managing Principal with Younger Partners.