According to the Associated General Contractors of America, Dallas-Plano-Irving is leading the nation in construction job growth even while surveyed firms report disruptions, delays, and project cancellations due to challenges caused by COVID. Yet, it's a good time to build because market conditions are causing interest rates to bottom and trade partners to compete harder for construction awards.
To understand why bad news for construction firms can be good news for clients, let's look at the current market. Seventy-eight percent of surveyed firms reported project delays or disruptions, up from 57 percent in June 2020. The reasons are many –equipment and materials snafus and years-in-the-making worker shortages.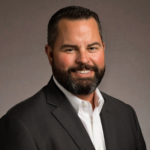 Due to some ports being closed, the transportation of materials to project sites is delayed or interrupted. Exacerbating the situation, some material costs such as lumber and steel have seen recent price increases.
Commodities intelligence provider Gordon Brothers says that Canadian tariffs, along with mill closures and competition for materials from the high-demand housing sector, are among the reasons lumber prices are rising.  A report by Fastmarkets for American Metal Market states that domestic steelmakers' attempts to "underpin prices and drive pricing higher…has proved largely successful." This year's hurricanes have also impacted the availability of resin-based products, such as PVC piping and wiring (insulation).
To combat these obstacles, construction firms must recalibrate clients' and their own expectations of reasonable completion dates. Materials ordered months ago may be much more expensive, delayed, or unavailable, causing the need to diversify supplier bases and make substitutions where possible. Creative thinking bolstered by lean management techniques can help minimize or solve many of these issues.
In an extremely aggressive market such as we have here in Dallas-Fort Worth, trade partners are attempting to fill the gaps and build up backlogs for 2021 to make sure that they have work. Like airlines that need to fill every seat on a flight, plumbers, electricians, and others are lowering prices to decade lows to win contracts. Commercial lending interest rates are also at all-time lows, depending on factors including the property type and location, loan to value, debt service, and the borrower's financial strength.
For those who may be considering building, these favorable market conditions may outweigh the tribulations caused by COVID.
John Riggins is a Partner and President at Talley Riggins Construction Group.
Get the D CEO Real Estate Newsletter
Get weekly updates on breaking commercial real estate news and relevant industry reports.