One of the biggest questions on everyone's mind these days is, "What will the workplace look like once employees start returning to the office?" Apparently, more Dallas-Fort Worth employees are easing their way back than in any other top 10 metro area nationwide.
According to a Sept. 9 study from Kastle Systems, more than 38 percent have returned to the office in North Texas, compared to a national average of 24 percent. While this trend underscores the importance of taking immediate steps to create safe workplaces, the pandemic is raising greater awareness about the impact that workplaces have on our overall health and wellness.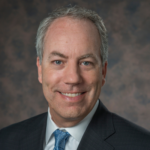 Regardless of whether there is a COVID-19 vaccine at the end of this year or early next year, we expect to see various office design adjustments that prioritize more distance between employees and stricter hygiene measures.
High-tech, low-touch enhancements and designs that focus on health and productivity are already being integrated into new office construction in North Texas, such as Victory Commons One, a new office project located in Uptown/Victory Park developed by Hillwood Urban in partnership with USAA Real Estate.
Victory Commons One is the first of three potential office buildings totaling more than 1.5 million square feet on 8.5-acres in Uptown. To be completed in November 2021, the building is on track to be one of the first buildings in Uptown completed since the onset of COVID-19. The building features an upgraded HVAC system that includes an ultraviolet air purification solution to improve air quality by reducing indoor pollutants such as mold, bacteria, and viruses. This modernized feature will be included in the main building HVAC system and each individual passenger elevator unit.
Across the region, developers are incorporating numerous other amenities intended to eliminate public touchpoints, such as automated doors for entries, bathrooms, and vestibules. Touch-free faucets, motion- or voice-recognition tech, and individual stylus pens for shared devices are also being adopted more frequently. One of the more innovative touchless technology solutions is in Victory Commons One that enables the elevators to be operated by a smartphone app, eliminating the need to push buttons.
In addition to hygienic amenities, I foresee changes in how companies lay out their office spaces to create a healthier workplace.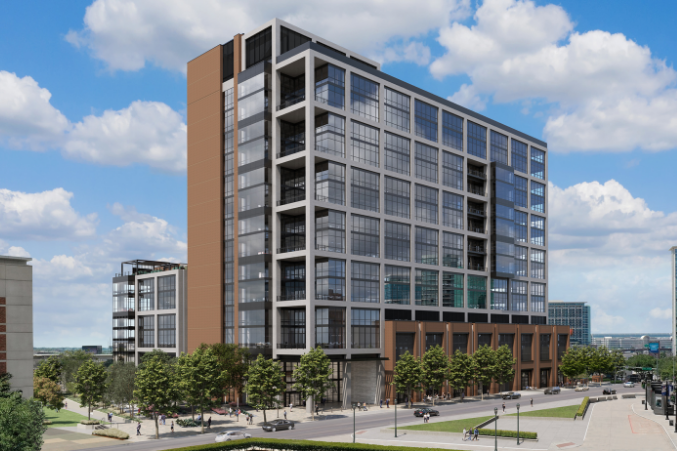 Before the pandemic, the trend in office layout was centered-around higher-density use of space. With the adoption of social distancing, companies are rethinking this design approach. The office layouts are moving to allow for maximum flexibility in planning a socially distant workspace while still promoting collaboration. The floorplate at Victory Commons provides an off-set core design where the typical center core of the building is located at the south end and thus freeing up the balance of the 33,000 square foot floorplate any number of wide-open designs with maximum access to natural daylight.
While it is easier to integrate features that promote health and productivity into the design of new buildings, developers are also finding innovative ways to adopt solutions for existing buildings, starting with air quality. MERV-13 (minimum efficiency reporting value) air filters are installed at Las Colinas' iconic Williams Square office towers to combat airborne pollutants. MERV-13 is rated by the American Society of Heating, Refrigeration, and Air Conditioning Engineers as one of the most effective filters available.
Healthier environments are also being created through electrostatic disinfecting, a process that uses an electrostatic-charged mist to adhere to building and furniture surfaces to reduce the risk of infection and spread of viruses.
Filtration systems and enhanced sanitation protocols are key together with other safety measures such as the use of hand sanitizing stations at all entrances, a designated one-side entrance and exit, a limit of four passengers per elevator, encouragement for tenants to wear face masks, and the addition of floor decals to direct traffic flow and assist with social distancing in the commons areas.
Despite the continuation of remote working due to the pandemic, there is still interest in office leasing in North Texas. Over the past 60 days, we've seen an increased number of people getting back into the office and an uptick of interest from tenants both inside and outside the state. There has been particular interest from companies located in the east and west coast cities who are interested in moving to North Texas' business-friendly environment and central geographic location.
Several customers have indicated to us that their workforce is seeing major work-from-home fatigue with multiple distractions. Productivity has declined, and the need for company culture is critical to the success of the business.
Employees are making it clear that they want to have a place where they can connect and collaborate. Even though many enjoy the benefits of working from home, remote technology does not replace our need for personal interaction. There are simply some situations and work projects that are best accomplished through interpersonal communication that cannot be replaced with virtual meetings. The key is to ensure that buildings, whether new or existing, are prepared to accommodate those who want to return and be in a safe, healthy environment.
Bill Brokaw is Senior Vice President at Hillwood Urban.
Get the D CEO Real Estate Newsletter
Get weekly updates on breaking commercial real estate news and relevant industry reports.